Kudos to Restaurant Broker Steve Weinbaum on closing the deal on the pizza restaurant for sale, Mancini's Pizza!
Mancini's Pizza operated in Huntington for over 16 years under the same owner, until the pizza restaurant for sale was sold on August 16, 2017 by Restaurant Broker Steve Weinbaum. Mancini's was a favorite spot for hungry Cabell Count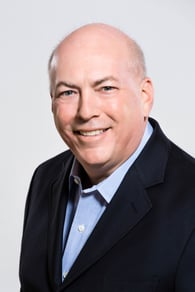 y customers, with a full menu featuring sandwiches, salads, and piping hot pies. Customers enjoyed washing down their meal with an ice cold drink from the full bar that featured many drink specials.
John Castlegrande brought his best offer and purchased the pizza restaurant for sale in Huntington. Huntington is the second largest city in the state of West Virginia with a population of almost 50,000. It is home to Marshall University, a public college with a 100 acre campus and almost 14,000 students. The business sits directly across the street from the college and has views of the stadium. Castlegrande will no doubt be serving hungry students and sports spectators alike!
Tony Mancini, the previous owner, cranked out delicious food for the past 16 years before listing this pizza restaurant for sale with Restaurant Broker Steve Weinbaum. When the pizza restaurant for sale was still operating as Mancini's prior to the sale, satisfied customers left an abundance of online reviews praising the food and service quality. Some noteworthy reviews include:
"Best pizza place in Huntington. Awesome atmosphere, great service, and delicious food."
"We probably spent as much, but got three times the amount of food at any other place. The older rustic pub vibe and the great food make it a place I'd definitely return to!"
"Went before a Marshall game and not too crowded and our server was great! Highly recommended!"
"This place is a staple. Tony is a stand-up guy that will work with local causes to provide pizza and at a discount no less.
Castlegrande has closed the Mancini's business and is bringing a new concept to the space. With the numerous positive online reviews, Huntington residents are no doubt anticipating the reopening of the recently sold pizza shop for sale. Castlegrande is looking forward to serving the Marshall University students, their families, visitors and residents.
Restaurant Broker Steve Weinbaum had this to say of the pizza restaurant for sale deal that he closed: "With this prime location near Marshall University, the new owner will reopen and cater to sports fans ready for another exciting season of college sports. This buyer knew a good deal when he saw it and didn't hesitate on making a great offer on this business."
Are you in the market for pizza restaurants for sale such as this one? Click on the link to be taken to our pizza restaurants for sale across the country, and check out all of the listings We Sell Restaurants® has to offer here.
If you're in the market to sell your restaurant, give the restaurant brokers a call at (888) 814-8226, or click here for a free valuation of your restaurant.