A business broker franchise is a low-cost, low overhead, turnkey business opportunity where you can help individuals achieve the American dream of business ownership. Business brokers assist buyers and sellers who may be purchasing or selling a business. Rather than a business broker hanging out their shingle, helping clients as a sole proprietor, or in a multi-office setting, the broker follows a proven business model as part of a franchise system.
Business Broker Franchise
Just like any franchise, there are many advantages to investing in a franchise opportunity. Owning a business broker franchise means entering into a strategic partnership with a franchisor. Franchisees providing business services like brokering benefit like any franchisee partnering with a business. Having a franchise guiding them through business set-up, training, and providing ongoing support certainly lowers the risk of business failure. Additionally, it provides the franchisee with brand name recognition and a team of other franchisees to lean on for thoughtful insight. In turn, the franchisors benefit from brand expansion.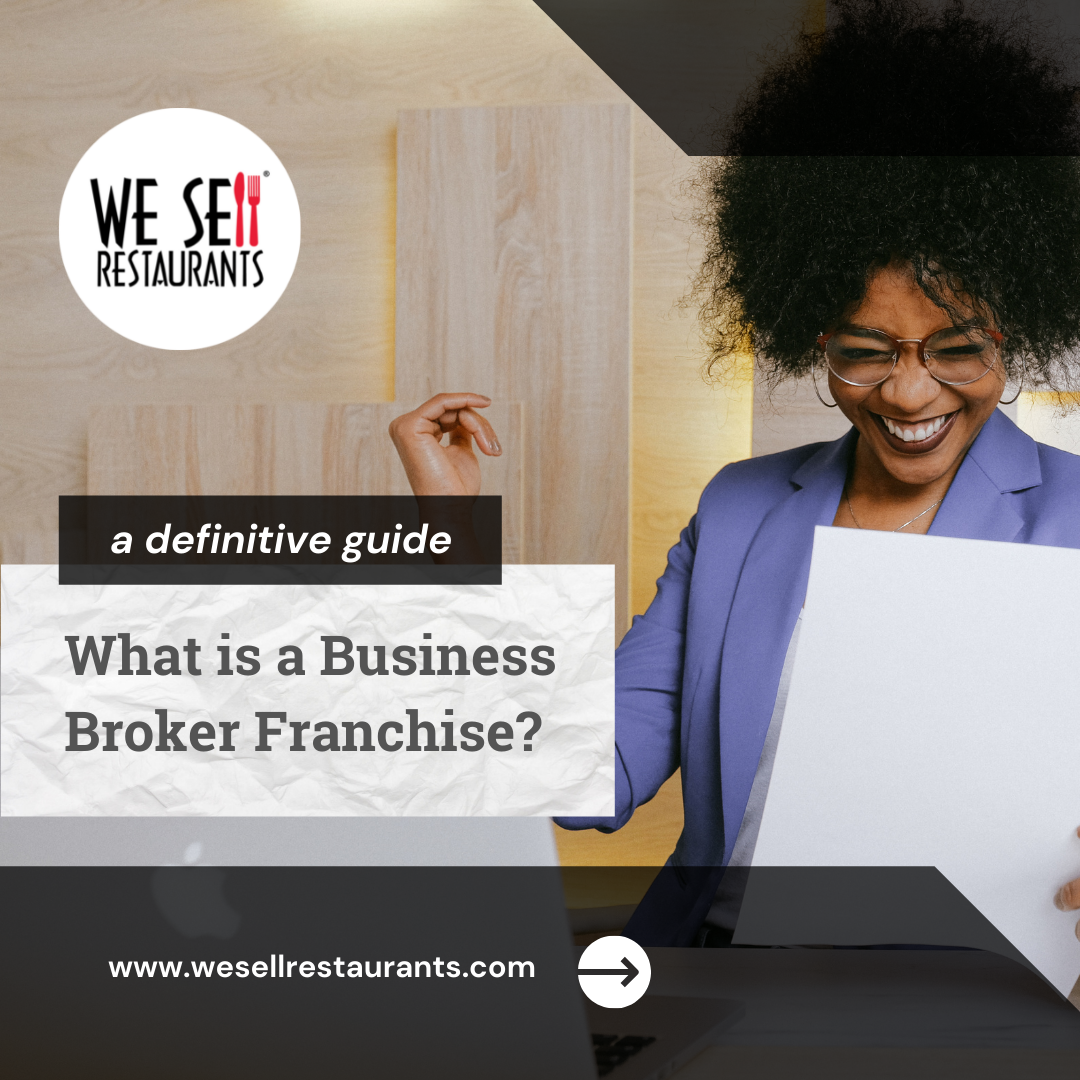 Customer Benefits
From the customer perspective, clients often choose to work with established brands, which is advantageous to both the franchisee and the franchisor. When a customer comes to a business broker looking to sell their shop, for example, most owners are more confident working with a brand name that has a proven success rate. Not only because of a franchise itself but because of the positive reputation of brokers assisting customers.
Different Than Other Franchises
The difference between a business broker franchise and, for example, a retail franchise is that the broker franchise is a turnkey opportunity requiring low overhead and low costs. Business broker franchisees can work from a home office and can successfully work with little office equipment. All that's needed is a laptop, a reliable internet connection, and a phone. There are no site selections for your business to get off the ground, no building licenses or permits to worry about obtaining. You just need franchise training and guidance; using the proven and successful business model. Then you can begin helping clients and earning an income.
Lucrative Business
You might ask yourself, how much business can a franchisee expect? According to the International Business Brokers Association, there are nearly 28 million businesses operating in the United States. Statistics indicate that upwards of 50 percent of those business owners are expected to sell their business in the next 10 years. There's job security for a business broker!
Selling a business is tough. That's why business sellers turn to skilled, trained, and licensed brokers to get the job done. Those business owners will seek the expertise of a business broker to alleviate the stress of having to sell their business on their own. That makes the industry very appealing. According to IBIS World, business brokerage industry revenue is forecast to increase to $1.4 billion in 2022. The demand for business brokerage services is derived primarily from the number of people looking to sell businesses.
Take, for example, the restaurant industry. We Sell Restaurants is a lucrative franchise in the niche market of brokering the sale of restaurants. The franchise model provides knowledge, support, and expertise from decades of success in the restaurant sales industry. We Sell Restaurants has a branded, systemic franchise process for buying and selling restaurants that capitalizes on the demand for restaurant industry experts.
There are nearly one million restaurants in America, and 20 percent are for sale at any given time. We Sell Restaurants is the undisputed leader in restaurant sales in the United States, with more listings and more transactions than any other brand.
Franchise Fees and Revenue
The We Sell Restaurants franchise is a low-cost franchise investment that provides flexibility, a quick ramp-up, and a proven concept. Franchisees need $50,000 in liquid capital. There is a $40,000 franchise fee with initial startup coming in at $60,875 to $95,650. The royalty fee is 15 percent of commissions earned, and there is an additional website and marketing fee of $750 per month per franchise territory. These costs are well worth the investment for providing you with training to become a certified restaurant broker and own your own business. Plus, the investment makes you part of a respected, reputable, and recognized brand name, which will go a long way in securing clients and making connections in the industry, which can only enhance your profitability.
Ours is a tested process. We've done the heavy lifting, so to speak, to ensure the success of the We Sell Restaurants model. There is a proven success rate for those who properly use the educational training we provide. Although we do not require prior restaurant experience or business ownership, you should have a good comprehension of running a business. Plus, have a passion for connecting clients to help them sell and purchase restaurants. For the We Sell Restaurants brand, a real estate license is required.
After a four-week training period, you can hit the ground running as a We Sell Restaurants franchisee. Like any business broker, you earn a salary through paid commission based on the sale of the restaurant you secured for the seller. At We Sell Restaurants, recent numbers show the gross commission income for a franchisee is $180,102. With hard work and dedication, this can be an exciting, challenging, and lucrative career.
If the We Sell Restaurants franchise model for becoming part of the business broker industry sounds appealing, request information to become part of our great team.
Read why Food Sales Professionals are Ideal Restaurant Brokers.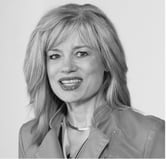 Robin Gagnon, Certified Restaurant Broker®, MBA, CBI, CFE is the co-founder of We Sell Restaurants and industry expert in restaurant sales and valuation. Named by Nation's Restaurant News as one of the "Most Influential Suppliers and Vendors" to the restaurant industry, her articles and expertise appear nationwide in QSR Magazine, Franchising World, Forbes, Yahoo Finance, and BizBuySell. She is the co-author of Appetite for Acquisition, an award-winning book on buying restaurants.