Have you ever seen signs or advertisements about businesses for sale? Business owners don't typically try to handle the sales transaction on their own, neither do the potential buyers. These buyers and sellers become clients of business brokers. Simply put, a business broker assists in the sales of "Main Street" businesses. It is a big job. Brokers are, essentially, mediators bringing buyer and seller together and negotiating terms. They are much like real estate agents but are tasked with many more details.
Those details include understanding the clients' needs and building a trusting relationship. Brokers must maintain confidentiality for the sake of the pending deal. From there, the broker tries to find the right fit, matching the perfect seller and buyer. A business broker wears many hats. They know how to market businesses and have a wide selection of potential clients who are vetted to save time when it comes to the transaction. This eliminates unqualified buyers. Another hat they wear is a financial one. They are able to analyze trends to determine pricing and valuation. Perhaps the biggest job they have is handling paperwork. There are contracts, licensing, permitting, and forms, which must be carefully studied and completed.
What does the business broker do?
The business broker is the intermediary who brings a buyer and seller together. That is certainly a simplified statement when you realize the time and labor that goes into every transaction. A business broker asks the right questions to determine the needs of the client and how best to fulfill those needs. The broker takes the client through every step of the transaction, from valuation of a business to matching seller and buyer and into the purchase process from sale price and negotiations to due diligence and closing.
It is the broker's job to ease the sale process for the buyer and seller and eliminate stress. Handling care of details such as marketing, finance, fees, and closing takes an undue burden off the client. The minute details of a sale are comfortably within the wheelhouse of a business broker.
How does a business broker work?
Typically, a business owner will employ a business broker to take care of the very intricate sale of the business. A broker is able to analyze the business to determine its sale price. A broker has a catalog of willing and able prospective buyers to consider for the available business. The broker may also market the business for sale to a wider audience. As mentioned, this is all done with the utmost confidentiality and integrity. A buyer will not be presented to the seller unless the buyer is qualified and is a serious option.
The business broker will make the meeting happen between buyer and seller, which often leads to negotiations after an offer is made. The business broker is responsible for facilitating all the paperwork, agreements, licensing, documentation, permits, and financing and then taking the clients to closing.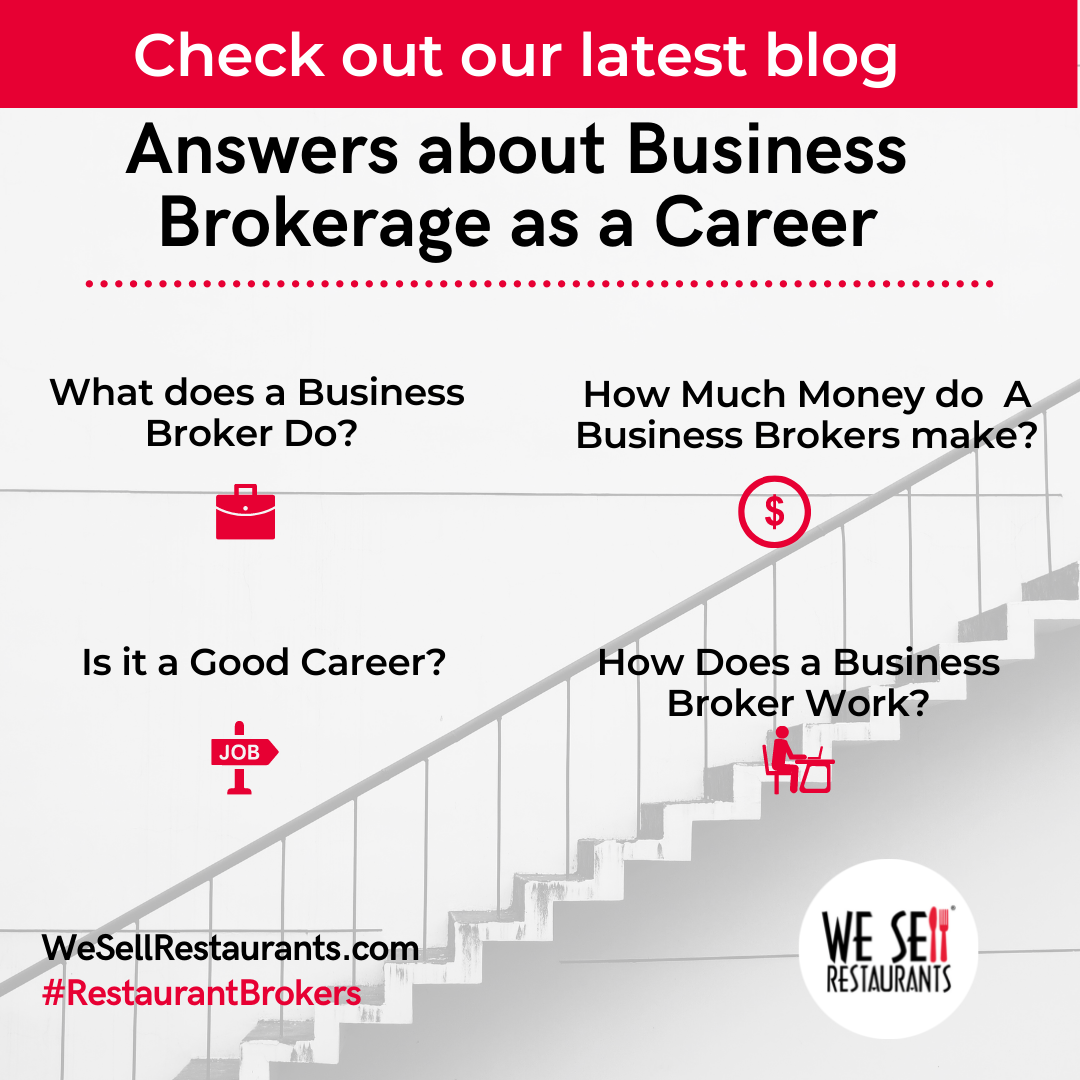 How much money does a business broker make?
Business brokers may be paid in any number of ways. Typically, the seller provides commission, and the broker is paid at closing or whatever is arranged in the listing agreement. A broker or firm may ask for up-front fees to be paid to cover expenses during the transaction, like marketing the business. Commission rates vary between 8 and 12 percent, with 10 percent being in the sweet spot of most transactions.
A business broker's salary range varies. Some analysts place the range between $95,000-$200,000. According to ZipRecruiter, the median income is just over $128,000. However, other research paints a much different picture putting annual income at nearly $60,000. Of course, much of this depends on the level of experience and whether or not the broker works alone or for a firm. A specialized business broker, focused in one area, like those at We Sell Restaurants earned $180,102 in 2021, and handled nine transactions. that's according to the Federal Disclosure Document (Item 19) of this business broker franchise brand.
Is a business broker a good career?
Being a business broker is a challenging career where experience matters. Brokers need to have great soft skills and enjoy working with people. The best brokers are careful, thoughtful, diligent workers who use tremendous care and insight working with clients. Successful business brokers are highly motivated and well-connected. Brokers typically have a background in sales, accounting, business, or real estate.
There is great on-the-job training, allowing brokers to get better during every transaction, which means most successful business brokers are life-long learners, able to pivot easily and learn along the way. There are several professional organizations for business brokers, including the IBBA (International Business Brokers Association), which provides important training and certifications translating to better service for clients.
Another great place to learn the ropes from the best in the restaurant industry is here at We Sell Restaurants. We created and developed training for brokers to obtain the credentials of a certified restaurant broker. If you want to know more about what a business broker does, request info here to get started on a fulfilling and lucrative career as a restaurant broker.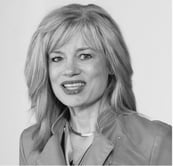 Robin Gagnon, Certified Restaurant Broker®, MBA, CBI, CFE is the co-founder of We Sell Restaurants and industry expert in restaurant sales and valuation. Named by Nation's Restaurant News as one of the "Most Influential Suppliers and Vendors" to the restaurant industry, her articles and expertise appear nationwide in QSR Magazine, Franchising World, Forbes, Yahoo Finance, and BizBuySell. She is the co-author of Appetite for Acquisition, an award-winning book on buying restaurants.