Franchising is not new. However, in the last year, industry experts are seeing robust growth. That growth, perhaps inspired by the pandemic, has led to a renewed popularity of this business model. When COVID-19 had the world shut down, it was essential services and virtual business from home that surged. When unemployment numbers rose at the onset of the pandemic, many looking for job security looked for home-based, low-cost options for employment, and long-term job security. Industry experts see that trend growing in the form of low-cost franchise opportunities. If that's what you're looking for, here is some key investment advice about what to consider and what to avoid.
One of the greatest benefits of franchising is the opportunity to have a turnkey business that lays out a plan to follow, with proven potential and a recognized brand name providing support and guidance. Here's more good news. Your investment in this venture does not have to break the bank. In fact, you can find profitable, low-cost franchises.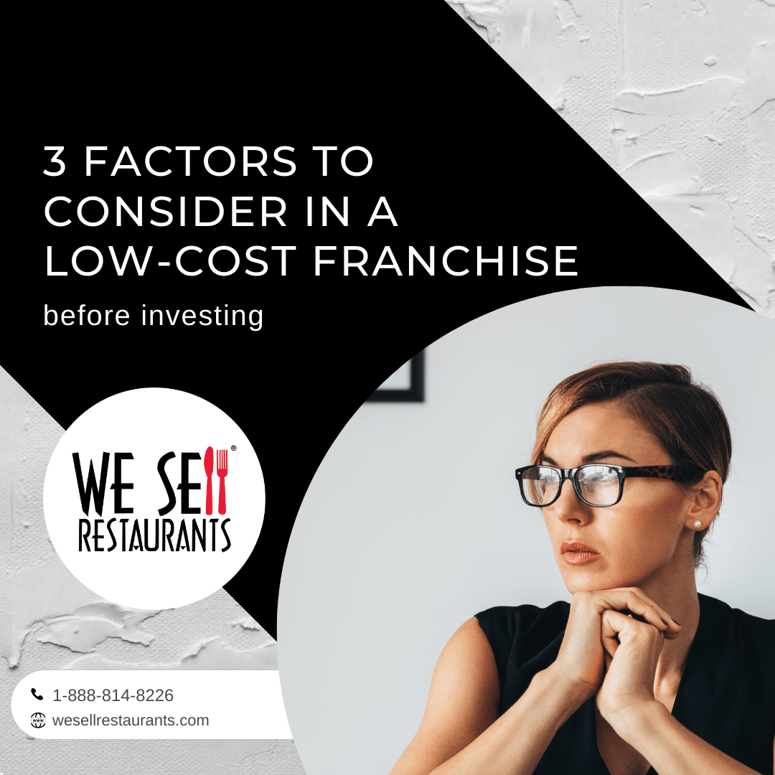 Three Factors to Consider
Affordability: Low cost means your initial franchise fees and startup fees are less expensive, and day-to-day operations require low overhead costs. Many less-pricey franchises are service-based industries that run from your home or small office with little to no staff to pay.
Since the initial startup investment is more manageable, you may have an easier time getting financing through an SBA loan, or your franchisor may provide financing options. Or you can use that money you stashed away in savings to get your business operational. Lower cost means lower debt for you, and often it means you are able to generate a quicker return on your investment. Paying yourself or the bank back quicker means everything you make can be profit, which equals a very comfortable salary for you, and less stress.
Flexibility: Keep in mind, too, with a home-based business, you can work from anywhere, keeping in touch with clients and customers via cell phone or laptop. All you need is good wifi and cell service. You can name your own hours, work in your slippers, and enjoy a great work-life balance. Without the need for a brick-and-mortar location, real estate costs are not a concern. Nor is a huge warehouse where you would need to store inventory with the higher-priced, product-based franchise.
Accessibility: Smaller, more manageable franchises are also more accessible to new entrepreneurs and are easier to acquire and manage than larger franchises. Low-cost franchises are a great way to get your feet wet with business ownership. It is also a more practical option because this opportunity poses a lower risk than larger franchises, thanks to lower costs and manageable operations.
There is also greater growth potential with a business that costs less. It is easier to scale. Since you have more money coming in, you can invest in growth, adding locations or services.
What to Look For
Before you invest, thoroughly research the franchise brand. Look at costs, growth potential, and equally important, make sure it's a business that aligns with your goals and one that you will be excited about. The great Greek philosopher, Aristotle, said, "Pleasure in the job puts perfection in the work." Research shows that to be true. The more passionate you are about your profession, the more you will put into it.
At We Sell Restaurants, what drives us is helping people realize their American dream of business ownership with a restaurant purchase. Our business broker franchise is focused on the restaurant industry.
This is a great opportunity to own a low-cost franchise and all the perks that go with it, like setting your own hours and enjoying work-life integration.
We Sell Restaurants
If you love the hospitality industry but are ready for a new approach, we have very affordable franchise startup costs and a unique opportunity for ambitious entrepreneurs looking for great growth potential.
If you want to learn more about We Sell Restaurants and our restaurant brokerage opportunity, request information about joining our team as a Franchise Partner.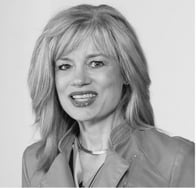 Robin Gagnon, Certified Restaurant Broker®, MBA, CBI, CFE is the co-founder of We Sell Restaurants and industry expert in restaurant sales and valuation. Named by Nation's Restaurant News as one of the "Most Influential Suppliers and Vendors" to the restaurant industry, her articles and expertise appear nationwide in QSR Magazine, Franchising World, Forbes, Yahoo Finance, and BizBuySell. She is the co-author of Appetite for Acquisition, an award-winning book on buying restaurants.