Starting a business can be an expensive venture. However, for many entrepreneurs, franchising is an attractive option financially because you know your fees up front and can budget accordingly. Before signing that franchise agreement, equip yourself with the financial requirements of your investment and understand common franchise fees.
Knowing standard fees in franchising is important for several reasons. First, you need to examine your finances to ensure you're making an affordable decision. Not only will you need money up front, but you need to understand how long it will be before you get a return on your investment.
Franchising lowers your business risk factor. You are not starting from scratch with many unknowns. The fees you are paying open the door to a new business. You are paying to be part of a recognizable brand with a proven business model providing you with a safety net. Remember, your franchisor wants you to be successful, so many of the common franchise fees you pay are in place to help your business grow. Instead of creating a business from the ground up, you benefit from the brand recognition and systems that the franchisor has already built. But these benefits come with a cost.
Franchise fees have been carefully calculated to be cost-effective for the investor yet profitable for the franchisor. Rarely are these fees negotiable. Your franchise agreement will outline a comprehensive fee schedule that you pay your franchisor.
Franchise Fee
One of the first expenditures is the initial franchise fee. This is the one-time cost you pay to be a franchisee. Typically, you pay this fee up front when you sign the franchise agreement. This puts you in business. It's the cost of entry. It gives you the rights to use the brand name, products, intellectual property, and systems. The price tag for initial franchise fees ranges from $10,000 to as high as $100,000. In order to be recognized as a franchisee, there must be a minimum of $500 paid as a franchise fee. Prices vary based on brand name recognition, the industry, location, and type of franchise.
Startup Costs
When applicable, there are build-out costs. These startup costs might include items like real estate, construction costs, equipment, inventory, licensing, and permits. Cost is dependent on the type of franchise you will own. All fees vary by brand. The price tag may be $10,000 to upwards of $5 million.
All franchisors must provide franchisees with a franchise disclosure document (FDD) 14 days prior to signing to review before any money is exchanged. The Federal Trade Commission is the consumer protection agency that polices these transactions and requires franchisors to be very transparent with franchisees.
Royalties
Other costs involved when purchasing a franchise include royalties, usually collected by the franchisor on a monthly basis, to provide ongoing support services to franchisees. This is basically an ongoing franchise fee and a percentage of your gross revenue. Franchise royalties range from 4% of your revenue all the way up to 12% or more. The amount is spelled out by the franchisor.
Marketing Fees
There are also marketing fees, these fees are based on a percentage of your revenue and provide franchisees with an advertising plan which is integral to your success. Experts say you should estimate 1% to 4% for this cost.
Liquidity and Net Worth
The franchisor will also want to ensure that you can afford this venture. Your franchisor will set a rate of liquidity you must have to stay afloat until business picks up. The brand will also set a minimum level of net worth that you must have to be considered a prospective franchisee.
These are the common franchise fees. If a franchisor is quoting other significant costs, that's a red flag. Make sure you ask questions to get a complete understanding.
Once you've made the decision to look further into a specific franchise brand, the next step is understanding the FDD or Franchise Disclosure Document. This is a legal document outlining financials for prospective franchisees.
Franchising is an effective business model, so as a franchisee, do your research and understand your financial requirements.
Franchise Value at We Sell Restaurants
Remember, your franchise startup costs will vary depending on the brand and type of franchise you partner with. At We Sell Restaurants, you have the opportunity to own your own franchise as a restaurant broker, helping others achieve their dreams of business ownership.
We are a low-cost franchise investment that provides flexibility, a quick ramp-up, and a proven concept. We are a home-based franchise, which means low overhead, no construction costs, and no employees to pay, which greatly reduces your startup costs.
If you are looking for an affordable franchise with a great work-life balance, request information about a career with We Sell Restaurants.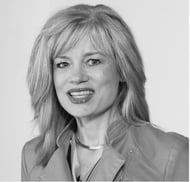 Robin Gagnon, Certified Restaurant Broker®, MBA, CBI, CFE is the co-founder of We Sell Restaurants and industry expert in restaurant sales and valuation. Named by Nation's Restaurant News as one of the "Most Influential Suppliers and Vendors" to the restaurant industry, her articles and expertise appear nationwide in QSR Magazine, Franchising World, Forbes, Yahoo Finance, and BizBuySell. She is the co-author of Appetite for Acquisition, an award-winning book on buying restaurants.
Updated 6/3/2022