If you're buying a restaurant for the first time you may be wondering what to do during that all important due diligence period. It's critical when buying a restaurant to go into this important time period prepared to get the best information for deciding.
Here are the best five tips for due diligence that apply to buying a restaurant or any other business.
Best Tip number one. Understand the Due Diligence Dates
Before beginning your due diligence period, carefully review the agreement between you and the seller to confirm you understand critical dates and targets. This includes:
When does due diligence begin? For some contracts, this is as simple as a single date and reads, "Due Diligence commences on…" For others, it may be tied to a specific action by the buyer and seller, i.e. Due Diligence commences upon delivery of the items shown on exhibit B of the document. It could be tied to the "effective date" of the contract, which refers to the date on which the last party signs and accepts the final offer making the Contract "bi-lateral" on all terms and conditions. That could mean that a buyer could offer on the 10th, get countered by the seller on the 12th, have the seller sign on the 14th and then re-counter and finally acceptance by the buyer on the 15th. That would make the fifteenth the effective date in this scenario.
It is also critical to know when due diligence ends. This leads back to the contract again, where you must know the end date of due diligence and how it is counted. In some agreements, it's based on calendar days and states there are "15 calendar days" of due diligence. For others, the agreement may refer to "business days" which could refer to Monday through Friday depending on the state you are operating in.
For other agreements, it's clearly stated that due diligence ends at some stated time i.e. Due Diligence shall end at 5:00 PM on August 10th. As a buyer, it is critical that you understand the start and end date of any due diligence period. Most sellers and brokers will honor any request to extend due diligence but work to meet the deadlines set by the contract for the best results.
Best Tip Number Two: Know what you're requesting and why
IIt is tempting to simply Google the term, "Due Diligence for buying a business" and then send a 45 item list to the broker. It is also counterproductive to most deals. Before you request items going into a due diligence period for buying a restaurant, it's important to know what you want to confirm and then, pursue the items that make sense. While you can ask for anything during the due diligence period when buying a restaurant, these are the main items you would want to confirm:
Sales. It's a simple task to confirm sales. This can be confirmed by requesting POS reports, franchise sales reports or sales tax filings. In buying a restaurant, you want to confirm the revenue is the amount stated and it's usually the easiest item to verify in due diligence.

Earnings are found on the profit and loss statement and the tax return. Getting copies of these documents can confirm any earnings claims.

Condition of Equipment. Buying a restaurant includes buying equipment that has been in service for some time. It is a good idea to have the major items inspected by a relevant technician. It is very important to check the condition of any coolers, freezers and HVAC equipment. For restaurants, the ability to maintain temperatures and make sure expensive condensers and high cost items are operating properly will save you money down the road.
Best Tip Number Three: Understand your Right to Terminate during Due Diligence and be clear about notice requirements. A due diligence period, for most contracts, is very open and allows you to terminate an agreement for any reason at all. Be certain that you understand how to give notice to terminate. You don't want to email the seller, only to learn the contract states that written notice (fax or snail mail) is the only acceptable format. The last thing you want to do is miss a notice requirement and think you terminated when you didn't.
Best Tip Number Four: Know what you should ask for (see tip number two) and what you shouldn't request. Forget old school requests of the seller to "watch" the business as an employee or customer during a due diligence period. This is an outdated means to confirm sales left over from a time before electronic records and 80% credit card transactions.
Don't request copies of every W2 as payroll records can easily be verified through the payroll service. You don't want the liability of 50 social security numbers on your own laptop. Don't request accounting records you don't even understand like cash flow statements or depreciation statements. You're signaling to the broker and the seller that you're a novice since neither are material to a new transaction.
When buying a restaurant, most sellers and brokers are working hard to make sure you get whatever you're requesting. If you request profit and loss statements dating back five years, they will probably attempt to comply. If you add in thirty other requests, you will unfortunately, spend a lot of time and effort looking at data that is immaterial to a transaction. Traffic shifts, competitive changes and the business front in general is not a static point in time.
For buyers, it's a good idea to focus on the same time frame a bank would review for SBA lending. That includes the two most recent years of tax returns and the most recent YTD profit and loss. This is the store of the trending you want to understand. Where were sales two years ago versus now? How are costs being managed? What about labor lines? It's certainly possible to request far too much and end up in analysis paralysis where you simply have too many data points and too much information to easily analyze it.
Best Tip Number Five: Rely on knowledgeable resources. If you use the services of an accountant, be sure they are someone familiar with the industry. If your attorney did your estate planning, he's probably not the right resource for buying a restaurant. Ask your broker for a list of options and interview them by phone to assemble a team to assist in the process.
Overall, the time period for due diligence is one of the most important aspects of any agreement for buying a restaurant. Understand these important tips to make sure your time is spent wisely, and you have the resources to confirm this important decision.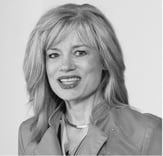 Robin Gagnon, Certified Restaurant Broker®, MBA, CBI, CFE is the co-founder of We Sell Restaurants and industry expert in restaurant sales and valuation. Named by Nation's Restaurant News as one of the "Most Influential Suppliers and Vendors" to the restaurant industry, her articles and expertise appear nationwide in QSR Magazine, Franchising World, Forbes, Yahoo Finance, and BizBuySell. She is the co-author of Appetite for Acquisition, an award-winning book on buying restaurants.