---
We Sell Restaurants, the restaurant brokerage firm selling more restaurants than anyone else, announces the opening of their latest office in Florida. The new office will host most corporate activities as the firm increases centralized operations from the sunshine state.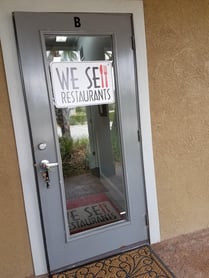 The new office, approximately midway between St. Augustine and Daytona Beach Florida is less than a mile from Interstate 95 and easily reached from this major roadway. The location includes executive offices for the growing corporate staff as well as an enlarged training facility with the audio and visual support needed to train each new group of Certified Restaurant Brokers.
Eric Gagnon of We Sell Restaurants said of the new operation, "The central Florida market is easily accessible from multiple airports, experiences year round great weather and allows us to offer training to our franchisees and team members nearby amazing beaches and great family resorts. When considering a new location, this one made perfect sense."
We Sell Restaurants, established since 2001, opened the Atlanta headquarters in 2010 and has franchisees in Colorado, Tennessee, Florida, Texas and North Carolina. The new Florida office replaces many of the operational functions of the home office including management of the B.O.S.S. (Broker's Operations and Sales System Platform), centralized marketing and lead generation for the franchisees. The We Sell Restaurants brand has expanded from a localized Georgia brand to a nationwide practice operating in 32 states in the years since the original headquarters was established on Centennial Olympic Park Drive in Atlanta Georgia.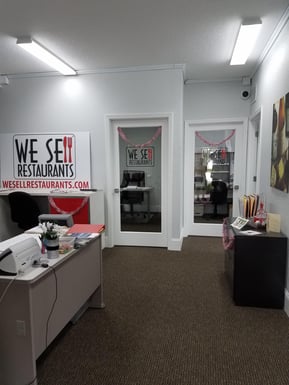 The new location in Florida is located at 2561 Moody Blvd, Suite B in Flagler Beach Florida. Robin Gagnon, co-founder of the brand says of the move, "As we continue to expand through franchising, each strategic move for the firm includes conversations about that growth. Our Atlanta footprint is strong and is home to many franchise brands. Florida is another very large franchise development market offering tremendous opportunity. It is also the state where we are looking to grow our franchise presence, particularly in the Orlando and Miami markets."
The first Certified Restaurant Broker training class will be conducted in the new offices in January of 2017. That class will see four graduates of the brand move into franchise territories across the nation.
About We Sell Restaurants
We Sell Restaurants is the nation's largest restaurant brokerage brand, specializing in the sale of restaurants. The firm began franchising in 2012. For more information on franchising, visit us online at wsrfranchise.com. For more information on restaurants for sale, visit our listings at this link.

---
---