We Sell Restaurants is expanding coast to coast with a new class of training candidates enrolled in We Sell Restaurants University.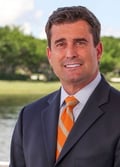 We Sell Restaurants Ft Lauderdale is welcoming Rob Morrison to their team. A former U.S. Marine, Robert is currently a Board Member of the Broward County Veterans Association of Real Estate Professionals (VAREP), a non-profit organization dedicated to increasing economic opportunities for active-military and veteran communities.
Rob studied Communication at the University of Miami and had a long, successful career as an award-winning journalist in New York City. Upon relocation to South Florida Rob entered the real estate business. Rob's experience in commercial real estate has aided his clients greatly. He will be completing We Sell Restaurants University next week and will begin work with Ken Eisenband, the franchise partner for this office. E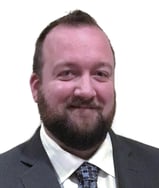 Colorado Franchise Partner, John Jordan is also expanding his group. His newest Restaurant Broker is Chris Gordon. Chris has over two decades of experience in the restaurant industry and has proven himself to be an adept leader and skilled businessman. A resident in the Denver South Metro area, some of his highlights through the years include working at The Fillmore Auditorium, Breckenridge Brewery, and most recently the Tailgate Tavern and Grill as General Manager.

Chris entered the restaurant industry as a dishwasher when he was 15 years old, and worked his way up through the ranks to managing a multimillion dollar restaurant when he was just 19. He has been a busboy, host, and cook, server, bar back, bartender, banquet captain as well as a corporate trainer. He has served in leadership roles as both a Manager and General Manager for multiple operators. Chris has worked on the Las Vegas Strip for celebrity chef Rick Moonen at Mandalay Bay and Del Frisco's Double Eagle Steakhouse.

As the General Manager for Tailgate Tavern he helped increase sales by over 50% the first year. "We achieved this by completely redesigning the bar to function more efficiently, reducing the cost of raw materials, and creating incentives for the customers to spend more money."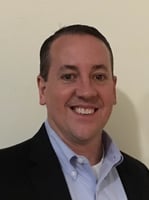 Also attending We Sell Restaurants University is the newest Franchise Partner, Scott Ruby. Scott has expereince in both the front and back of the house along with first-hand knowledge of day to day operations and restaurant culture. Scott's Food and Beverage industry experience evolved during his years in specialty restaurant management and as a Food and Beverage Director in Las Vegas, Nevada.

Scott's experiences in the Vegas food and beverage mecca included the opportunity to be a key player on the grand opening team at the House of Blues, Mandalay Bay property, manage the House of Blues restaurant and in later years, he was recruited by Station Casinos. In his tenure with Station Casinos as a Food and Beverage Director he was fortunate again to see expansion in opening both Sunset Station and Green Valley Ranch.

In recent years Scott's professional experience has been focused on operations, sales and marketing. Having worked with the BNSF Railway, a fortune 100 company he served to grow and develop their market share. Scott was honored to be chosen as employee of the year with this company thanks to his commitment to customer service and company culture.
The full class graduates on March 31 and will begin work in their markets immediately.