What's better than one knowledgeable restaurant broker? For We Sell Restaurants, the nation's largest restaurant brokerage firm with a married couple at the helm, the answer to this one is easy! Its two knowledgeable restaurant brokers in the form of a husband and wife team! The firm is excited to announce the addition of Cyndi Weinbaum to the Atlanta office who is not only joining the We Sell Restaurants group but will be teaming up with her highly successful Certified Restaurant Broker husband, Steve Weinbaum to form a new dynamic duo.

Cyndi recently completed her instruction and testing to earn the distinction of Certified Restaurant Broker, roughly one year after her husband, Steve Weinbaum completed this same exercise. Cyndi is a licensed Real Estate Agent who has been representing buyers and sellers for over a decade. Her experience in the residential market for both resales and new construction has provided her with excellent experience in negotiating complex contracts and performing valuation and analysis for commercial real estate and the business community.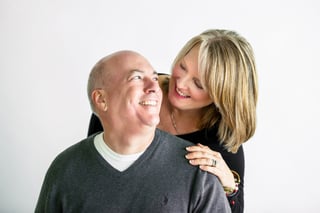 Robin Gagnon, co-founder of We Sell Restaurants said, "Cyndi is a tremendous asset to the We Sell Restaurants team. Eric and I can fully appreciate the lifestyle and fun she and Steve will enjoy working together along with the passion she brings to the role."
Cyndi is also a Certified Negotiation Specialist and has attended many workshops and seminars on sales and marketing. Cyndi is a lifetime member of the Million Dollar Club. She sharpened her negotiating and business analysis skills as a buyer for Macy's where she collaborated on multifaceted deals in order to maximize return. This further developed her ability to quickly and accurately review financial data to establish value and drive sales lines. As a Restaurant Broker, Cyndi is now working with restaurant owners to accurately value, market and sell their restaurants for maximum value. She is also helping buyers identify the right business opportunity based on their financial goals and objectives.
Eric Gagnon, President of We Sell Restaurants said, "Cyndi's partner and husband Steve is in his second year with We Sell Restaurants but is already making a name for himself in the marketplace. In the 1st nine months of 2016, he has negotiated and closed a dozen restaurant and lease transactions with another five in contract set to close by the end of the year. With his wife joining his team, they are sure to continue this strong trend."
Steve is a licensed Georgia real estate salesperson and Certified Business Broker. He has over 25 years of experience working with retail, dining, and financial industry leaders with a focus on Marketing, Business Analysis, and Relationship Management. He spent six years working with all the major casual dining and QSR franchises on customer acquisition and retention with a focus on loyalty and customer engagement.

Steve has the ability to quickly and accurately review and evaluate financial data. This skill enables him to provide sound valuation feedback and business guidance. Ask him to do a free valuation of your restaurant. He has years of experience negotiating complex business to business contracts. Combined with his extensive lease experience he is definitely someone you want working on your next lease agreement. The importance of establishing open and honest rapport with all his clients is, and will continue to be, paramount.

His success is due to the personal attention he devotes to each and every client by helping them determine the best way to achieve their goals and working closely with them until they are realized.
As a team, Cyndi and Steve can utilize their experience, strengths, and contacts in the marketplace to serve their client's needs. If you are looking to buy a restaurant, sell your existing restaurant or franchise, or better understand the value of your restaurant or franchise, contact Steve or Cyndi today or go to wesellrestaurants.com and search the over 200 listings for second generation restaurant lease spaces, restaurants and restaurant franchises for sale. For more information on Steve and Cyndi's listings, click the link below.