Restaurant Brokers Robin Gagnon and Dominique Maddox know a thing or two about how to get a franchise for sale sold! The two recently partnered on this transaction. Their latest Firehouse Subs franchise for sale listing is now under new ownership in Louisville, Kentucky. This unit was officially off the market on December 1, a great way for all parties involved to kick off the month!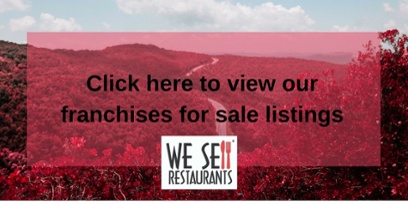 The seller, Jeff Taylor is a full-time fire fighter who opened this Firehouse Subs franchise for sale location with his wife in 2015. After two years of successful operation, the Taylor's decided they were ready to retire. They proceeded to list their Firehouse franchise for sale on their own, and shortly after Dominique contacted them and offered his service and experience to sell their restaurant. Two months after the Taylors listed their franchise for sale with We Sell Restaurants, they were presented with a purchase agreement.
This franchise for sale garnered the attention of nearly two dozen interested parties. When all was said and done, the buyer who ended up taking this franchise for sale off of the market was Rahul Lohar who was represented by Restaurant Broker Robin Gagnon. Before Lohar could officially take the reins as the new owner operator he had to complete seven weeks of training in a Firehouse restaurant, and another week of training at the Firehouse headquarters in Jacksonville, Florida. After his extensive training, he was all set to take over his recently purchased franchise for sale!
"Firehouse Subs franchise for sale opportunties are very popular listings," says restaurant broker Robin Gagnon, "a well-known brand with more than a thousand units, a proven concept and outstanding training; these are all reasons our restaurant buyers focus on these restaurants for sale." Firehouse Subs opened its first location in 1994 in Jacksonville, Florida. Founded by two former fire fighters almost 25 years ago the brand has grown into having nearly 1,100 restaurants across the country, as well as in Canada, Puerto Rico and Mexico. This award-winning company has a huge focus on community involvement and has donated over $24 million through its Firehouse Subs Public Safety Foundation since founding the charity in 2005.
Restaurant Broker Dominique Maddox is no stranger to getting a franchise for sale sold – this marked his seventh franchise transaction in 2017! If you are ready to list your franchise for sale, the Restaurant Brokers can provide a no obligation valuation along with counseling on how to get the best pricing and sell in the shortest period of time. We Sell Restaurants can be found online at wesellrestaurants.com or by phone toll free at 1 888 814 8226. Click here for a free valuation of your business.
If you're interested in purchasing a franchise for sale, the restaurant brokers at We Sell Restaurants have over 300 listings across 42 states posted on our website, www.wesellrestaurants.com. We are posting new franchise for sale listings every day!