Where are the latest franchise restaurant sales taking place and what are the new store openings planned in the industry? We Sell Restaurants has been tracking the deals across the nation from press releases, announcements and online posts.
We've assembled the latest openings here which includes everything from healthy food concepts to artery clogging Mac and Cheese. Pizza and pasta had a big month while both emerging concepts and well-established brands add a lot of units. From emerging concepts to those that are well-established, these are the franchise restaurant sales you should know about. We Sell Restaurants has scoured the press releases and online announcements to bring you the deals we've see hit this month.
Six new units of Tropical Smoothie Cafe are in the works with owners Kevin and Mike Couchman. They have signed a deal to develop the stores in Ohio and are starting in Columbus in the summer of 2019. The team currently operates 17 Jet's Pizza franchise locations.
15 new Dunkin' Donuts units have been inked for development in Colorado along with three multi-brand stores with both the Dunkin/Baskin-Robbins brands. existing franchisee group Sizzling Donuts will develop seven Dunkin' locations around Denver, with the first slated to open in 2019.
A brand new franchisee group Avalanche Coffee, LLC signed a four-unit deal to bring three Dunkin' and one Dunkin'/Baskin-Robbins units to Evergreen and areas further west toward the Rocky Mountains.
Colorado Coffee Company, LLC, led by existing 'zee Josh Blanchard, signed a four-unit agreement to open Dunkin' stores throughout the Denver area.
Lastly, First Cup, LLC franchisee group has a two-unit agreement for one Dunkin' and one Dunkin'/Baskin-Robbins to open in Montrose and Grand Junction. Existing franchisee Douglas Redman signed for an additional Dunkin'/Baskin-Robbins location in Denver.
That's a lot of franchise activity for Colorado where it appears Dunkin Donuts is serious about expansion.

Dickey's Barbecue Pit is heading north of the border. The largest barbecue franchise in the world, announced they will expand into the Canadian market for the first time in late 2019, bringing Texas barbecue to 20 stores in Edmonton, Alberta, Calgary, Alberta, Regina, Saskatchewan and Saskatoon, Saskatchewan. This is after opening their first international locations in Abu Dhabi recently. In addition to expanding into Canada and across the Middle East, Dickey's Barbecue Pit is opening six new locations in October across the U.S., including Hawaii for the first time.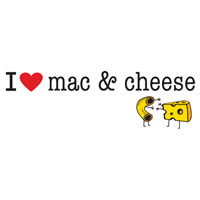 I Heart Mac & Cheese, a fast-casual concept specializing in customizable, made-to-order macaroni and cheese, grilled cheese and specialty salads has sold three brick-and-mortar stores in South Florida to Hector Gonzalez, the company's former general manager. The first store is slated to open February 2019 and will be located at the Shoppes of Deerfield Beach at W. Hillsboro Boulevard and Powerline Road. The two remaining stores will open in 2019.
B.GOOD, a concept billing itself as "the industry pioneer in providing great tasting, locally sourced burgers, bowls, salads, smoothies and more," has announced the opening of three new stores in the Chicago metropolitan area. These are their first stores in the Midwest. The farm-to-table restaurant will open its doors in Vernon Hills in late October, followed by openings in Schaumburg and Naperville in mid-December. the Boston-based company proudly serves "Food with Roots" – sustainably-grown, fresh and wholesome food prepared fresh in-house.
B.GOOD currently has 70 locations across the globe, with more than 50 in the U.S. alone and additional openings slated in the greater Albany and Charlotte markets later this year.
Jon Smith Subs, a restaurant serving hot, grilled subs featuring high-quality marinated sirloin steak and chicken, is opening at 9375 Emerald Coast Parkway West in Miramar Beach, Florida. The brand offers freshly prepared subs, sandwiches, and award-winning crispy fries. Jon Smith Subs, has 16 locations in Florida, Nevada, Ohio, Texas, and Virginia with 15 upcoming openings in 7 different states.
MOOYAH Burgers, Fries & Shakes, owned by seasoned franchisee and Ben & Jerry's Orlando CEO Tareq Qarman, is moving into a 4,200 square foot space formally optioned by Hogan's Beach Shop in Orlando's Mango's Tropical Cafe in 2019. Voted Best Nightclub, Best Latin, Best Place to Celebrate, Best Live Music, Dinner Show of the Year and countless other recognitions, Mango's Tropical Café Orlando is the largest restaurant, banquet facility and nightclub destination in the Southeast and International Drive's newest, award-winning dining, entertainment and dance club with live entertainment nightly.
Chicken Salad Chick is showing strong activity with multiple openings. The are expanding to Arkansas with their newest restaurant in Jonesboro, marking the brand's first location in the state. The company grew its unit-count by 27 percent in 2017 and is continuing that momentum this year by expanding the concept into four new states including, Oklahoma, Arkansas, Kentucky and Missouri..
The Jonesboro restaurant is owned and operated by first-time Chicken Salad Chick franchisee and Arkansas native Melissa Hardcastle of NEA Chick, LLC. Hardcastle has decades of experience managing operations and business development across a variety of industries.
Chicken Salad Chick also announced expansion into Texas with its newest restaurant in Spring. The new restaurant marks the brand's first in the Houston area, with a second restaurant in Conroe near The Woodlands and a third Houston location slated to open next year. Located at 21630 Kuykendahl Road, the Spring restaurant will open on November 7th and is owned and operated by franchisee team Jake Alleman and Cody Gielen of Cojak Enterprises, LLC.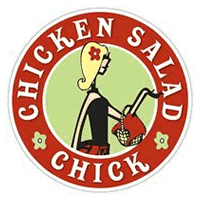 Chicken Salad Chick is also expanding in Tennessee with its second location in the Knoxville area, marking the brand's 10th location in the state. Chicken Salad Chick has continued to establish Tennessee as a prime market for expansion, with this new location coming on the heels of restaurant openings in Spring Hill, Memphis and Knoxville earlier this year. Located at 726 Watkins Road, the Maryville restaurant opened in early October.
Chicken Salad Chicks isn't the only concept growing. Cowboy Chicken, the Dallas-based rotisserie chain known for its wood-fired chicken and handmade side dishes, opened in Bakersfield California in October. TEXACAL Foods owners and operations partners Roche and Phil Fontes joined with Cal Capitol Investment Group's Daniel and Doug Shaffer to bring the growing Cowboy Chicken brand to the Golden State. Born and raised in Bakersfield, both Fontes and the Shaffers still live in the area and look forward to doing business in their community. Roche, an industry veteran and California native, experienced Cowboy Chicken in Texas while at lunch with a friend and instantly fell in love with the great food and the friendly atmosphere. TEXACAL Foods and Cowboy Chicken have signed the largest franchise agreement to date, with 30 Cowboy Chicken locations planned across California.
From chicken to bars, breweries and alcohol themed concepts, a few locations with a strong emphasis on alcohol are opening or planned as franchise restaurant sales are announced nationwide.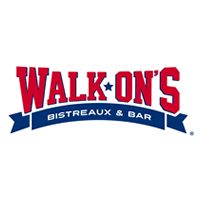 Brusly, Louisiana is the site of the newest Walk-On's Bistreaux & Bar. The popular Baton Rouge-based brand opened an 8,100 square foot restaurant in early October. Walk-On's is renowned for its signature Louisiana-inspired menu. This is the 24th store for the brand. Following a record-breaking year of franchise expansion, Walk-On's has captured the top spot in two categories of Technomic's 2018 Top 500 Chain Restaurant Report.

Old Chicago Pizza & taproom, a full-service restaurant known for its world class beer list full of local and regional craft beer offerings, combined with its delicious, hand crafted pizza and taproom fare, opened its latest location in Columbus Georgia this month. The new store is at 6581 Whittlesey Blvd. This is the first Old Chicago in Georgia and the 109th location nationwide.

The Brass Tap is expanding its presence in Texas, signing a five-unit deal in Dallas. Franchisee Sid Patel, who currently owns a Brass Tap location in Allen, Texas, will own and operate the new locations and has plans for more. Patel owned and operated a beer and wine shop in McKinney, Texas before signing on with The Brass Tap, making the jump to franchising when he realized the rate at which Dallas-area craft breweries were appearing.

Pizza and Italian are definitely expanding with announcements from Pizza Inn, Mountain Mike's, Pie Five, Fazoli's and Stoner's Pizza, all announcing growth in units.


Mountain Mike's Pizza, a leading California-based family-style pizza chain known for serving "Pizza the way it oughta be! ®," has announced it has reached a major milestone with the opening of its 200thunit. The milestone location is in Sacramento, where the brand currently has 20 restaurants. With 12 new restaurants opened in multiple markets this year and four slated to open within the next few weeks, the Mountain Mike's system has accelerated its growth pace and has plans to surpass 300 units within the next few years.

Pizza Inn has re-opened its doors in Lewisville Texas. Robert and Denise Wrestler, first time franchisees opened the store earlier this month. This is the Wrestler's first restaurant and first-time franchising. Denise has 15 years of experience in the medical device field and Robert has been in finance for 20 years. They have been working with Pizza Inn to bring the restaurant back since 2016.

Pie Five Pizza today announced that the fast-casual pizza chain has executed an Area Development Agreement with two new franchisees, set to open restaurants in Murphy and Prosper, Texas, later this year.

Charlie Clark of Pie Squared Investments Murphy, LLC signed an agreement to bring Pie Five to Murphy, Texas. Clark has several years of restaurant experience, including working with well-known pizza brands Mr. Jim's Pizza and Cicis Pizza. Clark owned a Mr. Jim's in Sherman, Texas, for 12 years and has managed three Cicis Pizza locations. Clark's Pie Five restaurant is expected to open in November at 109 Murphy Road.

Shelia Afzal of Goldberg Funding, LLC signed an agreement to bring Pie Five to Prosper, Texas. Goldberg Funding owns five other Pie Five restaurants in the DFW metroplex in addition to franchising other restaurant concepts in the Dallas area. Prosper's new Pie Five is projected to https://www.fazolis.com/open in December.

Fazoli's, a QSR Italian chain, has announced the signing of two multi-unit development agreements for eight new locations in Georgia and Arkansas. The brand is capitalizing on recent momentum and record-breaking performances of grand openings across the country. The company has successfully opened nine new restaurants this year, with the most recent being a conversion of a former Ruby Tuesday's in Prattville, Alabama. They are on track to achieve the highest number of openings in nearly 10 years.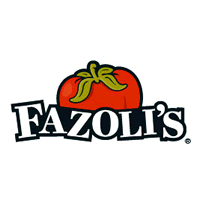 The Georgia stores are being developed by Lamont Brooks and his partners at Arriba Restaurant Group. They are current and former multi-unit and multi-concept owners of Pizza Hut, Dunkin Donuts, Subway, Burger King, Fuddruckers and Quiznos throughout the U.S. and South America. The group plans to open their first of five restaurants in the first half of 2019, targeting Snellville, Gainesville and Peachtree City for development, with further plans to develop the concept in the future.
Junior Das, Linda Bradley and Andy Patel of Pasta Joint, LLC signed a three-unit deal agreement to further expand the concept throughout Central Arkansas, targeting the Benton, Conway and Searcy areas for development. Local residents of Jonesboro and multi-concept franchise owners, the group has a combined 25+ years of foodservice and hospitality experience, the group's current portfolio includes Dairy Queen, Smoothie King, Schlotzsky's, Perkins and Uncle Maddio's Pizza. The new franchisees plan to open their first of three locations in 2019, with continued development efforts over the course of the next few years.
An emerging brand, Stoner's Pizza Joint has announced six locations in Texas as part of its first development deal since launching the franchise brand in July. The stores will be operated by Hafeez Dhanani and business partner Rezwan Mirza of the DhaMir Group, franchisees of the Burger King brand.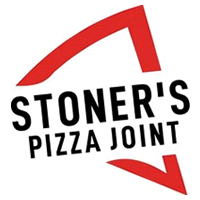 Founded in 2013, Stoner's Pizza Joint was recently purchased by the experienced restaurateurs behind HHI Hospitality, which owns and operates several proprietary restaurant concepts in Hilton Head, South Carolina, including Charbar Company and ¡Holy Tequila!, among others. The partners have spent the last few months preparing Stoner's Pizza Joint to launch its national franchise opportunity. Currently, Stoner's Pizza Joint has six corporate locations throughout Georgia and South Carolina. By the end of 2018, Stoner's Pizza Joint plans to have three franchised locations in development, as well as ten additional commitments secured.
While Americans still show their love for pizza, healthy concepts continue momentum as well. Nékter Juice Bar, the pioneering champion of the modern juice bar movement, has signed its largest Area Development agreement with 2nd Harvest LLC to open 30 restaurants during the next few years in existing markets of Florida and Tennessee and in two new markets, Maryland and Washington, D.C. Based in Miami, 2nd Harvest LLC plans to open its first Nékter Juice Bar in Florida by the end of Q1 2019.
The multi-state franchise agreement comes as Nékter Juice Bar continues to grow rapidly across the country. Now with 120 restaurants across 13 states, Nékter plans to open an additional 20 restaurants before the end of this year, with another 75 scheduled to open in 2019, and an additional 175 in varying stages of development.
Based in Miami, 2nd Harvest is led by three fitness and wellness industry veterans, Gerry Norman, Jon Norman and C.J. Bouchard. Bouchard is the current COO of Excel Fitness Holdings, which controls more than 60 Planet Fitness locations in Texas, North Carolina, Arkansas, Missouri, Oklahoma, and Virginia. Previously, he was an operating partner of 17 Planet Fitness locations in North Carolina and a co-owner of Zaniac Learning Center also in North Carolina. Jon and Gerry Norman were successful Planet Fitness franchisee owners in Miami, Florida.
Other announcement include openings and franchise restaurant sales from Dickey's Barbecue Pit, Urban Wok and Peno Grill.
Long time Dickey's Barbecue Pit franchisee, Rob Ray, opened his third Dickey's location in Pearland, Texas this Fall. Originally from Louisiana, Rob, has brought two Dickey's Barbecue Pit locations to the Bayou area. He and his two investors have loved watching their business grow and wanted to open more locations in the Houston area.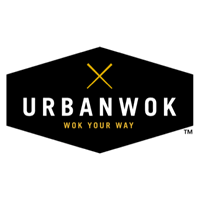 Urban Wok has announced the opening of its St. Paul, Minnesota location. The store opened in the Lowertown neighborhood of St. Paul and features an approachable menu of Asian-inspired cuisine. Their technology features include self-ordering kiosks through a partnership with Toast in addition to text-based communications with guests when their order is ready. Announced as a menu built on "simplicity, customization and flexibility to give customers complete control of the dish they want to create." The menu consists of nine signature sauces and hot sauces that are made from scratch and in-house daily, and a proprietary sauce blend. The Urban Wok will operate in a completely cash-free environment and will accept credit cards and mobile payments.
Peno Mediterranean Grill, or Peno Grill, opened their latest unit in Jacksonville, NC only days after the devastation from one of the worst hurricanes to hit the region in decades. Their Charlotte, North Carolina location is also on the verge of opening. Peno Mediterranean Grill is based out of Wilmington, NC and has been rapidly expanding across North and South Carolina. The new Peno franchisees in Jacksonville are two retired Marines, Mike and Ed and their wives, Judi and Ina.
Overall, franchise restaurant sales show continued strong growth and commitment to capital on the part of franchisees. What does that say about the overall health of the industry? While sales are inching up, new competitors and new units seem willing to push onto the scene and either disrupt existing market share or carve more customers.
Are you in the market for a franchise restaurant? Check out our listings online at this link.