What's in a name? For a company like ours, aptly named, "We Sell Restaurants," we're pretty confident that a good name is key to not only describing what you're about but also gaining traction in the market.
In the news that nearly crashed the internet this week, a familiar brand decided to change their name and their brand focus is one fell swoop. For the last 60 years, people have known the name IHOP or International House of Pancakes. On June 4th, they announced that they were "flipping [their] name to IHOb," much to the consternation of the internet.
In advance of the announcement, jokes abounded about what the b would stand for. IHOP's own twitter feed drummed up the action with a poll from their followers. Guesses ranged from butternut squash to barnacles. Many people guessed breakfast, along with other logical choices like bacon and brunch.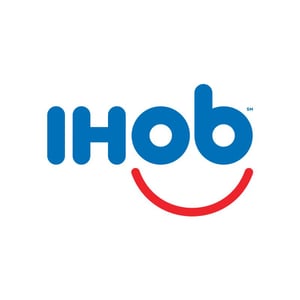 The social media team at IHOP(B) did an amazing job teasing out the answer. Their first tweet announced a change was in the work and then primed the social media pump. From encouraging the speculation on social media, playing coy about guesses, and changing words that start with a p to start with a b, they managed to stage a brilliant online campaign. They engaged in Twitter exchanges with others (Check out our favorite - the Wendy's Twitter account) and overall hyped in a way we've never seen, as the name change had clearly been in the works for some time.
What did they get for this daring effort? How about hours of online press, a social media firestorm and more mentions stacked up in a two week period than they probably had in the last year. It wasn't just social media getting into the action, traditional media was engaged as well and a quick search of articles finds three pages of online results for articles written in the past 48 hours. Look at us – we're writing about them too!
Some are asking, is it a publicity stunt or is it real? We don't know but what we do know is that the tactic got everyone on board from other brands to schools and universities to corporations. Here's just a sample of some of the tweets that fueled the storm this week.
Burger King came out on Twitter claiming to be the king of pancakes. When asked if they'd let IHOP sell burgers on their block, Wendy's replied "Not really afraid of the burgers from a place that decided pancakes were too hard."
Whataburger tweeted "as much as we love our pancakes, we'd never change our name to Whatapancake." Hot Pockets simply tweeted "bot bockets". Other non-food corporate twitter accounts joined in. Netflix tweeted "brb, changing my name to Netflib."
When the dust settles, it will likely be the best social media campaign ever. Will it sell more pancakes? The restaurant brokers suspect they will, at least for the foreseeable future. Will they really be IHOB – International House of Burgers? We don't see it. Let's stay tuned and see what's in a name for this brand.