We Sell Restaurants announces their recent bagel shop for sale, Bagel Tree in sunny Delray Beach, Florida as been sold by Restaurant Broker Ken Eisenband.

Bagel Tree in Delray Beach, Florida, is a popular, 30+-year-old Palm Beach County bagel shop for sale that recently changed hands. This location, is a crowd pleaser featuring an extensive breakfast and lunch menu that includes French toast, b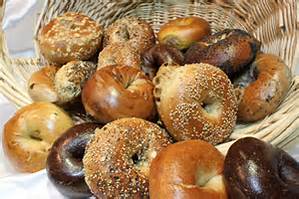 urgers and salads. A popular listing, this bagel shop for sale go, was one of the larger on the market with seating for 120 guests, and easily accommodating the large breakfast or lunch crowd.
Delray Beach-based MJM Restaurant, Inc. contacted Restaurant Broker Ken Eisenband and sliced their way through the competition to score this bagel shop for sale that was on the market for less than six months. The sold bagel shop for sale, located on the high-traffic Atlantic Avenue in Delray Beach, has numerous four-star customer reviews on Google, Facebook, and TripAdvisor. Delray Beach is part of the Miami metro area and, as of the 2010 Census, was home to over 60,000 people.
The seller, Artie Levitz, is the original owner of the location, and after 31 years of owning and operating Bagel Tree, he was ready to list his bagel shop for sale and retire! Mr. Levitz called upon We Sell Restaurants® to list his bagel shop for sale in February of 2017, and after many interested buyers contacted the restaurant brokers, the deal was sealed and the location sold in June.
Mr. Levitz has had thousands of satisfied customers over the years. Some reviews that stick out regarding the quality of food and service, and patrons include:
"You may even make a new friend here, very friendly customers!"
"Very friendly and attentive wait staff."
"Every dish is prepared with love! Excellent omelets, pancakes, tuna, lox spread and matzah ball soup."
"Good menu items, pricing is average but most importantly the food is consistently good."
The new owners walked into a turnkey operation with over 3,500 square feet of space to prepare and serve breakfast and lunch to hungry Palm Beach county residents. The deal includes the remaining terms of the lease through August of 2021, along with the option to renew at the end of this period.
Restaurant Broker Ken Eisenband closed the deal on this bagel shop for sale and said of the establishment, "This location is key and the seller worked hard for the past 30 years to create an amazing dining experience with high quality food for the customers. The new owners fell in love with the location of this bagel shop for sale and the working hours are perfect for them."
Are you in the market for a bagel shop for sale such as this one? Click on the link to be taken to our bagel shops for sale across the country, and check out all of the listings We Sell Restaurants® has to offer here.
If you're in the market to sell your restaurant, give the restaurant brokers a call at (888) 814-8226, or click here for a free valuation of your restaurant.