Franchise Partner Justin Scotto continues his hot streak! We Sell Restaurants announces another successful closing on a two-unit Clean Eatz franchise package deal in Charlotte, North Carolina.
We Sell Restaurants announces the recent sale of a two-unit Clean Eatz franchise restaurants package in Charlotte, North Carolina. Buyer Zack Whitt acquired the two locations from C. Mitchell Boraski, owner of CMB Enterprises. The transaction was handled by Justin Scotto of We Sell Restaurants.
Clean Eatz is a health-oriented fast casual concept founded by personal trainers Evonne White and Don Varady. The entire menu consists of healthy meals that taste delicious and have 500 calories or less. While customers can dine in, Clean Eats sets itself apart with its meal prep program which allows customers to purchase between five and twenty one pre-packaged meals at a time.
The seller of the two Clean Eatz locations, C. Mitchell Boraski, shared his thoughts on his experience working with Justin Scotto of We Sell Restaurants: "Justin did an outstanding job! I would give him my highest recommendation as a broker for any deal. His experience in the restaurant industry is excellent and he brings tremendous knowledge to the table. This significantly helped us get the deal over the line and I was very pleased with the entire process. Very responsive, detail oriented, and just great to work with! Thank you Justin for all your hard work!"
Being able to close a sale on this two-franchise package in six months isn't something a commercial real estate agent or regular business broker has the training or capacity to do. The Restaurant Brokers at We Sell Restaurants are franchise resale specialists... this is all we do. A business broker sells everything from dry cleaners to day care centers to liquor stores, and most are jack-of-all-trades but masters of none. On the flip side, a commercial real estate agent doesn't understand how to accurately valuate a restaurant... while they may understand how real estate is appraised, they generally have zero experience with the concept of converting a restaurant's cash flow or used equipment into cash on the closing table.
For this reason, The Restaurant Brokers always recommend finding a specialist like Justin if you're in the market to buy or sell a restaurant or franchise. Justin Scotto is the multi-unit Franchise Partner for the Charlotte, NC Region and surrounding areas for We Sell Restaurants. As a Certified Restaurant Broker and member of the International Business Brokers Association, Justin has been in the restaurant industry for twenty years. He's developed and operated twelve Firehouse Subs locations and served on the Firehouse Subs Marketing Board of Directors for seven years before making the leap from operating restaurants to selling them.
Justin's entire inventory of restaurants for sale can be found directly online at wesellrestaurants.com.
We Sell Restaurants is the nation's largest restaurant brokerage firm, specializing in restaurants for sale, restaurants for lease and franchise restaurant resales. Found online at wesellrestaurants.com, We Sell Restaurants offers services in 45 states nationwide.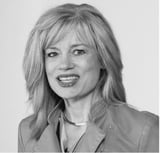 Robin Gagnon, Certified Restaurant Broker®, MBA, CBI, CFE is the co-founder of We Sell Restaurants and industry expert in restaurant sales and valuation. Named by Nation's Restaurant News as one of the "Most Influential Suppliers and Vendors" to the restaurant industry, her articles and expertise appear nationwide in QSR Magazine, Franchising World, Forbes, Yahoo Finance, and BizBuySell. She is the co-author of Appetite for Acquisition, an award-winning book on buying restaurants