The International Franchise Association (IFA) has released its 2022 Franchising Economic Outlook, outlining the industry's recent growth. In their words, "Franchising had an exceptional year in 2021 and 2022 looks to be another strong year of recovery." The industry is a growing space that produces $700 billion annually. This output is projected to surpass the $800 billion mark after 2022.
The report from the IFA cites a "strong recovery" in the industry and forecasts that the number of units will grow another 2% in 2022 including franchise restaurants. These businesses were also key to U.S. employment growth in 2021, as brands produced over 40,000 jobs per month.
With data that impactful, it's no wonder that franchise restaurants are such an attractive business venture. Here are three reasons all buyers should be considering today.
Reason 1: Franchise Restaurants Outperform their Non Franchise Counterparts
The industry says, "franchising means that you are in business for yourself, but never by yourself." Establishing an independent business versus buying established franchise restaurants are two very different paths. In one path, you are learning as you go, building every process and on your own for training, vendors, information, and resources. In the second path, you get the supportive backbone of an existing brand. It's a streamlined way to build a business portfolio, and a safer investment. Safer because the costs are laid out upfront in the Franchise Disclosure Document, allowing the interested candidate to review the initial investment and set their budget accordingly.
Entrepreneurs on the franchise path understand that the initial investment comes back to them through marketing, resources, and administrative support from the corporate franchisor. Those Common Franchise Fees may be daunting at first, but they exist to ultimately provide value to the franchisee.
In fact, A Crisis Just Proved How Well the Franchise Restaurant Model Works—these faired far better throughout the course of the COVID-19 pandemic simply because the franchisor was able to provide the resources needed in a drastic business pivot. The need for a new marketing channel (for third party delivery and carry out) showed the strength of franchise restaurants when the chips were down. The brands were able to quickly negotiate and onboard their units to the large delivery platforms while independent operators struggled to make the change.
Restaurant franchises also had the benefit of organizations dedicated to supply chain issues. Supplies such as table sanitizer, masks, and signs were quickly available to their units along with carryout containers that were in short supply for independent operators. Combine that with limited seating/service or closed operations altogether, and you can see why nearly 85% of independent restaurant concepts never opened their doors again.
When you buy franchise restaurants, you inherit brand loyalty, customer perceptions, and the trademark of a successful brand. Building this from scratch as a budding entrepreneur can significantly increase startup costs for someone beginning an independent business.
All this to say, buying franchise restaurants is attractive for any entrepreneur looking to grow their success and boost their portfolio. It can be a surer investment and offers greater support and resources.
Reason 2: Franchise Restaurants Are a Path to Kickstart a New Career
Work-life balance—or integration— has become a buzzword (rather, a buzz "phrase") across offices and industries in the U.S. Anyone thinking about a career change this year is not alone in the decision. In fact, 20% of workers have changed careers since March 2020. Majorly U.S. adults under 40 seriously considered changing careers according to a poll from the Washington Post. Beyond changing careers, 5.4 million Americans exercised their entrepreneurial muscles and started their own businesses instead of working for someone else in 2021 (that's a million more Americans than the previous record of 4.4 million in one year). So not only are more adults changing careers, but more are also creating their careers. Why not franchise restaurants? That seems to be the question many are asking, leading to growth in turnover among these concepts.
Reason 3: Be Your Own Boss While Owning Franchise Restaurants
When you own the business, you have greater control over your destiny. For budding entrepreneurs, making changes after the pandemic, the opportunity to own their own business is a lifestyle choice. One spouse may be working from home while the other buys a business, offering control over their hours, time with family and commitment to the role without a boss setting the hours. It may not mean you work less hours as an owner of franchise restaurants, but you are able to decide when you will be on the clock.
The flexibility of lifestyle is the driving force for many seeking a business of their own. For these three reasons, franchise restaurants have been the choice of many in the marketplace ready to make a move.
ABOUT THE AUTHOR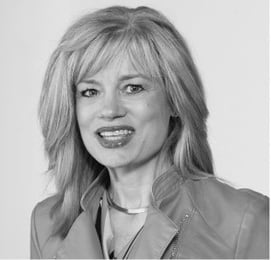 Robin Gagnon, Certified Restaurant Broker®, MBA, CBI, CFE is the co-founder of We Sell Restaurants and industry expert in restaurant sales and valuation. Named by Nation's Restaurant News as one of the "Most Influential Supplier and Vendor" to the restaurant industry in 2022, she has been identified as a major influencer in franchising. Robin is an Official Member of the Forbes Business Council and current Chair of the Women's Franchise Committee of IFA. Her articles and expertise appear nationwide in QSR Magazine, Franchising World, Forbes,Yahoo Finance, and BizBuySell. She is the co-author of Appetite for Acquisition, an award-winning book on buying restaurants.