We Sell Restaurants closes on another restaurant for sale transaction; the sale of Nona's Sweets in Charlotte, North Carolina
We Sell Restaurants is pleased to announce the sale of Nona's Sweets located 1520 Overland Park Lane in Charlotte. Mikel Leka of Greensboro, North Carolina acquired the company from Dominica and JoAnn Morlando. The transaction was handled by Justin Scotto of We Sell Restaurants.
Nona's sweets is a unique family-based concept that was launched by Jo-Ann and her daughter Dominica Morlando. They specialize in delivering an exceptional experience with their "tradition of creating old world taste with new world flair." The new owner Mikel Leka will take this concept to the next level!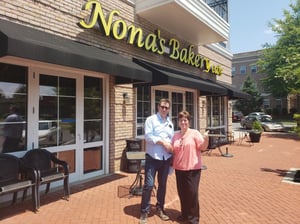 The seller, Dominic and JoAnn Morlando, said of his experience with Justin Scotto, "Thank you for all you did to make our business sale go smoothly. With the sale of a business, a small family business, there are many dynamics and emotions. You explained to us the steps and phases to sell the business and implemented the tools to see results."
Justin Scotto is the multi-unit Franchise Partner for the Charlotte, NC Region and surrounding communities. A Certified Restaurant Broker®, Justin has been in the restaurant industry for 20 years. Justin is a longtime veteran of the restaurant industry. He started out as a busboy as an early teenager and worked countless restaurant jobs from sports bars to sub shops. In recent years, Justin developed and operated 12 fast casual restaurants with Firehouse Subs from the ground up. In the process of selling his own restaurants, Justin came across the We Sell Restaurant brand. Impressed with their firm, he was ready to join forces with them to help restaurant buyers and sellers alike achieve their goals.
Eric Gagnon, President of We Sell Restaurants, said of the transaction, "Justin Scotto has proven time and again, that he is an unmatched resource in the Charlotte market for those buying or selling a restaurant."
Other restaurants for sale can be found directly online at wesellrestaurants.com. We Sell Restaurants is the country's leading restaurant brokerage focused on those buying, selling or leasing a restaurant.
We Sell Restaurants is the nation's largest restaurant brokerage firm, specializing in restaurants for sale, restaurants for lease and franchise restaurant resales. Found online at wesellrestaurants.com, We Sell Restaurants offers services in 45 states nationwide.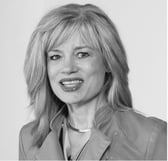 Robin Gagnon, Certified Restaurant Broker®, MBA, CBI, CFE is the co-founder of We Sell Restaurants and industry expert in restaurant sales and valuation. Named by Nation's Restaurant News as one of the "Most Influential Suppliers and Vendors" to the restaurant industry, her articles and expertise appear nationwide in QSR Magazine, Franchising World, Forbes, Yahoo Finance, and BizBuySell. She is the co-author of Appetite for Acquisition, an award-winning book on buying restaurants.