Selling Your Restaurant shouldn't be a scary experience, especially when you have the expertise of a Certified Restaurant Broker to guide you along the way. This Halloween, we've identified five frights that could haunt your restaurant business and affect its ability to sell well.
Haunt #1 - Broken or Missing Equipment
Does your equipment accurately represent the working equipment currently in your store? Part of the process to sell your restaurant is to create an equipment list for your business. Adding equipment to this list that no longer works, or doesn't exist at all in the store, is a scary mistake that will haunt your closing process.
Haunt #2 - Messy Store
With thousands of registered buyers on We Sell Restaurants consistently inquiring on restaurants for sale, you never know when someone visiting your restaurant is a secret shopper. Before any of our buyers place an offer, they will visit your business as customer. Don't let chipped paint, empty display shelves, or unkempt dining areas scare your secret shoppers away. You don't necessarily need to renovate everything roof to floor, but it is a good idea to keep your business clean, stocked, and freshened up to keep buyers interested.
Haunt #3 - Unverified Earnings
Accurate books is one of the best ways to increase the listing price of your restaurant business. Inaccurate records or records that don't match the tax returns can introduce doubt into a deal. Moreover, it is more difficult to evaluate a restaurant at a higher price without verifiable earnings. Restaurant buyers are on the hunt for a sturdy investment, and unverified earnings are a monster that fewer buyers are willing to face.
Haunt #4 - Ghosting Your Buyers
Yes—it has happened! An excited buyer tells us that they are ready to see the kitchen, talk numbers, and meet the seller. We happily arrange the meeting but, to our horror, the seller is MIA. Selling a restaurant requires commitment to the process, and it is important that the seller is available for buyer-seller meetings. The buyer-seller meeting is a critical step in the process to sell your restaurant, and it is a meeting you don't want to neglect.
It is also a good idea to keep your store open during its regularly-marked operating hours. We know this probably goes without saying, but we have seen inquiring buyers pull up to restaurants only to discover it's a ghost town. Again, you never know when a serious buyer may be visiting your store, and a location that doesn't uphold regular operating hours may spook some buyers from moving forward.
Haunt #5 - The Wrong Price
Nailing the price of your restaurant business is key to attracting serious buyers. This is why it is important to hire a restaurant broker who understands the best method to evaluate your restaurant operations appropriately. Price too high, and buyers will run away screaming. Lowball the restaurant, and buyers can become suspicious that something scarier is hidden in the woodwork. Ultimately, a strong restaurant broker will know the right price for your restaurant.
To wrap it all up like a mummy, these 5 mistakes could haunt your restaurant business and negatively affect its ability to sell well. When it's time to sell your restaurant, a Certified Restaurant Broker has the tools to provide you an accurate valuation. Work with the experts to avoid these haunts on your restaurant business!
When you need to retire, sell, or expand—who you gonna call? We Sell Restaurants! Download our free guide to Selling a Restaurant to start preparing your restaurant for the market today.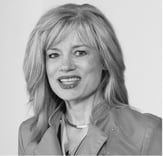 Robin Gagnon, Certified Restaurant Broker®, MBA, CBI, CFE is the co-founder of We Sell Restaurants and industry expert in restaurant sales and valuation. Named by Nation's Restaurant News as one of the "Most Influential Suppliers and Vendors" to the restaurant industry, her articles and expertise appear nationwide in QSR Magazine, Franchising World, Forbes, Yahoo Finance, and BizBuySell. She is the co-author of Appetite for Acquisition, an award-winning book on buying restaurants.