As a restaurant buyer, one of the most important things you can do is visit as a secret shopper or go "undercover" to learn about a business. This is a critical step in how you buy a restaurant since it means visiting without telling anyone on staff the reason for your visit. By doing so, you'll be able to get an unbiased view of what's going on in the restaurant. What can you observe as a secret shopper? Who gets affected if you are not discreet? And why is it important to keep your visiting to check out the restaurant as secretive as possible? Read on for the answers to these questions and more about how to buy a restaurant and visit as a secret shopper.
Buying a restaurant is a big decision, so you want to make sure you have all the information you need before making an offer. Visiting as a secret shopper is one of the best ways to get that information. However, you don't want to inadvertently disadvantage yourself or affect the value of the business through your actions. You also don't want to do something that puts you in legal jeopardy.
In the steps on how to buy a restaurant, visiting as a secret shopper while remaining confidential is one that restaurant buyers often struggle with. You are often excited and may be visiting with a spouse or business partner. Remember that servers and bartenders are very attentive to discussions going on at the restaurant. Keeping the staff unaware that the restaurant is for sale is nearly always the most important step to the seller. Virtually all sellers require that that you complete a confidentiality agreement or non-disclosure document before you are provided with important financial documents or even the name and address of the business. This is a critical document which provides protections to the seller.
Elements of a Restaurant Buyer Confidentiality Agreement
Agency
This means who is representing you in transaction. You sure you read and understand every word of a confidentiality agreement but especially the section that pertains to agency relationship. A confidentiality agreement usually provides for the agency relationship between a broker and the client and this should be carefully understood. In a specialized restaurant brokerage practice that focuses on restaurants, it is not unusual for firm to represent both sides of the transaction. This is known as dual agency and is legally allowed in certain states under real estate law. That means the broker's firm represents both the buyer and seller. For many firms, that does not mean the buyer and seller are represented by the same person i.e. both sold and listed by the same broker though this can legally occur. Typically, the listing agent and the selling agent are two different people within the same firm. Because the broker is ultimately responsible for the actions of both parties, dual agency does apply. In some states, dual agency is not permitted. There may be alternate forms of representation whereby the agent does not provide anything beyond specific limited duties. Each state that requires a real estate license is listed in the index along with a link to their website. Interested buyers can look up the form of agency for each state.
Amending Agency
Once a form of agency is chosen, it can not generally be amended. For example, you can not be made aware of a listing online by a broker, consent to his representation and then pull your cousin Jim in to work your side of the deal and get the commission. You may bring Jim in to work for you but any fees for his representation would need to be paid personally and not shared out of the commission fees of the listing agent.
Here are a few final words on confidentiality agreements. Don't ever misrepresent anything in your confidentiality agreement. Dishonest dealings on confidentiality agreement require that brokers continue to tighten the process to avoid fraud and it makes it tougher for everyone. Understand the agency relationship at the point you are signing the agreement and don't attempt to come back after the fact and say, "well my cousin the real estate agent is representing me in this deal." That's unethical and it will ultimately work against your best interest if you go up against an experienced restaurant broker with an inexperienced realtor. Act in good faith.
Telling Others
A confidentiality agreement generally restricts you for a period of time from revealing the business is for sale to anyone. The restaurant broker owes a duty of loyalty to the seller. He or she has committed to that seller to protect him from the harm of individuals learning that his business is for sale. Imagine a restaurant owner who arrives to work one afternoon to learn that someone was in the bar asking questions or telling someone in the business that it's for sale. His employees are now at risk to quit since they now see their future as uncertain. They may talk about it with food vendors who begin wondering if they should pull his credit terms and put him on C.O.D. (cash on delivery). Vendors visit and talk with competitors. They may talk with friends who have contacts in the media. Once the landlord hears the rumor or is contacted, the seller is at risk for any and all lease negotiations. Breaking the terms of a non- disclosure or confidentiality agreement is an incredibly serious issue which has negative consequences for the seller. Buyers that breach this agreement can be sued for specific harm. Good restaurant brokers enforce the confidential nature of their work with commitment.
As a potential buyer, you should understand the risks of telling others about your plans to purchase a restaurant. Buying a restaurant is not something that is done without great consideration. The decision to buy will have an effect on your personal and professional life for years to come. Buying a restaurant is also a significant financial investment.
Confidentiality is the single most important element in a business sale transaction and the best business brokers treat it as such. Even if you have talked to the same broker several times and completed several different agreements, don't put him in the position of saying "no" when you ask to "Just let me know where this new listing is without going through all the paperwork." If the shoe was on the other foot and your business was being sold there is no way you would stand for someone sharing intimate details about your business unless they were under strict confidentiality. Buying a restaurant is a process that should be taken seriously and approached with the utmost discretion. Once the confidentiality agreement is in place, then visit as a secret shopper and take advantage of these tips.
The Undercover Visit - Do's and Don'ts in How to Buy a Restaurant
When you're visiting a restaurant as a potential buyer, here are several tips for what you should never do.
Don't take any paperwork or open documents on your computer about the restaurant sale. Wait to make notes or do it unobtrusively on your phone or tablet. Better yet, make any notes once you leave the business.

Don't talk about the business with someone at the table. Saying things like, "We can add a stage over here and put in entertainment" is a dead giveaway. Wait staff and bartenders are paid to be attentive and they can overhear you even when serving a different table. This is the number one way the word leaks out the business is for sale.

Don't ask leading questions of the staff that in your mind, are benign but are instead, blatantly obvious like, "So how is the business here? Is the owner in much?" These are dead giveaways.

This should go without saying but don't visit multiple times in a row or park your car in the parking lot to "observe" traffic for hours on end. There are much better ways to get information on sales and traffic like the POS (point of sales) system.

Don't tell the seller what's wrong with his business if you observe something you would later correct. This is money in your pocket once you take over and all you will do is embarrass or anger him, making negotiations more difficult.

Don't - as in NEVER, take photos inside the restaurant. It's common to see someone taking pictures of food and posting it on social media but snaps of the business sends up red flags to the staff.
What you Should Do - The Secret Shopping Step in How to Buy a Restaurant
Outside, before you enter, check the overall location. If they do not serve alcohol and that's something you want to add, make sure you're aware of any ordinances regarding the sale of liquor within a certain distance of schools or day care centers. If they don't have an alcohol license now, they may not qualify.
Observe the parking situation. If there is insufficient parking, do they offer a valet service? Is that something you could add? How's the neighborhood? Does the concept fit the area and its demographics? While customers will drive for the right experience, a four-star restaurant in a run down shopping center won't be their first choice. Remember the first rule of real estate - location, location, location.
Look at the signage. Is it well lit (no burned out bulbs or neon missing)? Does it properly convey the business and is it the maximum size it can be in accordance with local ordinances? If not, signage can play a large role in increasing sales for the future but will require an investment on your part.
Then enter the business. Are they on a wait? How do they handle customers that are waiting for a table? Are they welcomed to the bar (increasing profits and the likelihood of ordering a drink) or standing in a corner. Is the wait handled with someone calling out names or have they introduced technology like cellphone texting? How long is the wait? If the restaurant is on a wait, observe whether there are open table. Open tables and on a wait indicates a kitchen bottleneck or staffing issues. Full tables and on a wait is a good thing.
Next, observe the staff and see how they interact with each other and with customers. Are they friendly and attentive? Or do they seem stressed and frazzled? This can give you some insight into the overall environment of the restaurant.
Next, take note of the cleanliness of the restaurant. Is it well-kept and tidy, or does it seem like it's in need of a good cleaning? Finally, pay attention to the food itself. Is it fresh and well-prepared, or does it look and taste like it's been sitting out for a while?
Check the cleanliness and supplies in the restrooms. This is a great barometer of how well they maintain the premises. Overall, if there are issues, it could simply indicate an opportunity for the future, when you take over and improve operations so a bathroom that's not fully stocked with supplies should not be a deal killer.
Look at how the food is presented on the menu. Are the menus new and fresh and is pricing current or are there "stickers" indicating price increases?
Are they in stock on most items? Make sure you order from each part of the menu. Also ask about specials. If they don't serve specials, that's a way to increase volume when you take over since these are typically higher cost and higher margin items. Same thing for desserts and specialty drinks.
If they business sells alcohol, are they properly "carding" or getting ID from anyone who orders?
All of these factors can give you some clues as to whether or not the restaurant is a good investment. If you're not discreet, however, you could end up affecting the very thing you're trying to observe. For example, if the staff sees you taking notes and taking photos, they may change their behavior for the rest of your visit giving you an inaccurate picture of what the restaurant is really like.
Overall, the secret shopper experience is one of the best ways to get a sense of the business and discover ways to improve the opportunity when you take over. Restaurants are sold on a multiple of existing cash flow, owner's discretionary income so any improvements you make should send profits higher.
That's why it's important to keep your visit as secretive as possible and gather intelligence on the operations. Buying a restaurant is a big decision, so you want to make sure you have all the information you need before making an offer. Visiting as a secret shopper is one of the best ways to get that information.
Did this article answer your questions about how to buy a restaurant and visit as a secret shopper? Are there others you have? Mention them in the comments or post to our social media channels - Facebook, LinkedIn, Instagram or others and we'll answer for you.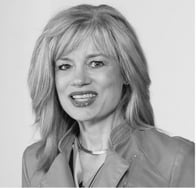 Robin Gagnon, Certified Restaurant Broker®, MBA, CBI, CFE is the co-founder of We Sell Restaurants and industry expert in restaurant sales and valuation. Named by Nation's Restaurant News as one of the "Most Influential Suppliers and Vendors" to the restaurant industry, her articles and expertise appear nationwide in QSR Magazine, Franchising World, Forbes, Yahoo Finance, and BizBuySell. She is the co-author of Appetite for Acquisition, an award-winning book on buying restaurants.