I've been a certified restaurant broker for many years and the number one question I am asked by restaurant owners interested in Selling their Restaurant,, pub, café, sports bar, or fast casual franchise is, "What is my restaurant worth". This is usually followed-up by "What do I need to do to get the most money for my business?" The answers are both simple and obvious while also being complex at the same time. Here's why.
Verifiable Seller's Discretionary Earnings (SDE)
First, it is critical to understand that the best way to increase your restaurant's value is to show maximum and verifiable "Seller Discretionary Earnings" also abbreviated SDE. Seller's Discretionary Earnings ("SDE") is a calculation of the total financial benefit that a single full time owner-operator would derive from a business on an annual basis. You may also see it referred to as Adjusted Cash Flow, Total Owner's Benefit, Seller's Discretionary Cash Flow, or Recast Earnings. But no matter what you call it, it needs to be VERIFIABLE.
A well-run owner-operated Restaurant or Bar typically generates between 12-15% SDE as long as expenses are managed appropriately. Your greatest single expense category is cost of goods. Cost of goods or COGs usually ranges between 28-33% of net sales. The next largest expense category is salaries & wages which range between 20-25%. The third largest is rent. Unlike cost of goods and labor which are, to some degree "controllable," rent is fixed, usually with built in annual increases. You want your rent to be as low as possible but ideally less than 10% of your net sales. These three expense categories alone comprise 60-70% of your net sales, if not more. That leaves 20-23% of net sales to cover Utilities, Supplies, Repairs/Maintenance, Credit Card Fees, Professional services such as accountants and payroll services, payroll taxes, insurance, phone/internet….etc. Every expense line contributes to how profitable your restaurant is and ultimately what you can sell it for.
Assume a restaurant is generating $750,000 in annual sales and delivering 10% or 75,000 in SDE. Restaurant valuations range from 2X to 3X SDE depending on many factors such as how many years it's been in business, how good is the location, the lease terms, the quality of the books and records, and whether it is a franchise or independent. One percentage point of profit improvement equals $7500 (750000x.01) in additional income. An owner can improve earnings by addressing portion control, menu pricing, minimize waste, analyze profitability by item and eliminate the slow turning low margin items. Look at ways to maximize staffing, flex scheduling, shortening hours. Shop around for more cost efficient payroll services, insurance, maintenance services….etc.
Increase Restaurant Value with Additional Sales
Additional sales is also an obvious way to increase your restaurant's value. Given more than 50% of your expenses are fixed, every additional dollar flows strong profits to the bottom line. Look at catering, 3rd party delivery, promotional opportunities to drive top line revenue. In summary, whether through increased sales or decreased costs, growing earnings (SDE) is the way to get more for your restaurant.
Good Record-Keeping is Essential to Restaurant Valuation
Accurate books and records are equally as critical. If you plan to sell your restaurant in the next few years, START NOW by making sure your P&L matches your tax returns and POS reports which match your sales tax filings…. Rule of thumb is if you can't verify or validate revenue, you can't use it to value your business. That doesn't mean you can't pay yourself a salary, or cover legitimate non-operating expenses such as insurance or auto from your business. Be sure to consult your tax professional in making these decisions. As long as they are in your P&L as an expense and verifiable, they are still considered part of your Discretionary Earnings as "Add Backs."
Understanding the valuation methods and working with an expert restaurant broker can help you increase your restaurant's value because it allows you to prepare your operations to achieve a more favorable opinion of value. We Sell Restaurants Certified Restaurant Brokers are available to perform a free and confidential Valuation of your restaurant. Not ready for your valuation yet? Put these tips into practice and prepare your restaurant for the market. Download our free guide to selling a restaurant for more helpful information in your journey.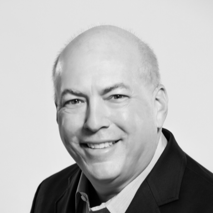 Steve Weinbaum, Certified Restaurant Broker is a licensed real estate salesperson in multiple states and Certified Restaurant Broker. He has over 30 years of experience in business analysis, marketing, sales, relationship management and contract negotiations. The importance of establishing open and honest rapport with all his clients is paramount. His years of experience negotiating complex business to business contracts translates to high closing rates. Steve has experience with Casual Dining and Quick Serve Franchise brands, growing both sales and customer engagement.