If you're selling a restaurant, the number one thing to get right is the pricing. How do you arrive at valuation? At one time, novice restaurant brokers often tried to use sales to value a business. This pricing technique was largely abandoned in favor of income valuation. If you plan on selling a restaurant business, your broker should know how to calculate its value using this methodology.
How It Works

Income valuation determines the benefit to a future owner by calculating the restaurant's discretionary income. It works well regardless of the specific business type. For example, you may use it to find the value of a pizzeria, pub or Mexican restaurant.

Several financial figures are needed to calculate the fiscal benefit that a restaurant for sale provides. You can find them on the seller's tax return and profit/loss report. The bottom line is that a high discretionary income normally yields a higher selling price.

Importance

Restaurant brokers should possess thorough knowledge of this method and understand how to perform the necessary calculations. This is true because lenders depend on income valuation to determine if they should supply financing on a restaurant for sale. An SBA-affiliated bank will expect sufficient discretionary income as well as a 20 percent down payment.

Knowledgeable buyers also employ this assessment when comparing restaurants and determining how much money they ought to offer. They can avoid taking excessive risks by selecting eateries with desirable valuations. This strategy helps them choose businesses that represent wise investments.

The Calculation

It's not hard to learn how to calculate a restaurant's discretionary income. To get started, enter the net earnings. Add owner-benefiting expenses like the seller's family's health insurance, vehicle costs and salaries. Next, you should add loan interest as well as all expenses that aren't paid in cash. These costs include amortization and depreciation.

The resulting figure is the discretionary income, also known as the "owner benefit." To find the business value and a suitable selling price, you'll need to multiply this number. Separately multiply it by both 2.5 and three to calculate the estimated price range.

Business Potential

Some agents and buyers spend a lot of time discussing the "potential" of a restaurant to achieve greater success. It might have numerous seats, new equipment or a high traffic count. While it makes sense to choose a location with the capacity for growth or improvement, this concept shouldn't affect the establishment's price. If you're selling a restaurant, you don't get the benefit of the new buyer's work to improve the business.

Sellers ought to be paid for their business development contributions rather than the building or location's potential. When buying a restaurant, you should benefit from your ability to cut expenses or attract more customers, not the former owner. Buyers and agents mustn't allow business potential to cloud their judgment and inflate prices.

Variations

Many factors can cause businesses to sell at the low or high end of the above-mentioned range. For instance, a popular franchise or top-notch bookkeeping may help a restaurant sell at three times the discretionary income. Some kinds of restaurants demand higher prices during certain seasons.

On the other hand, an establishment might only be worth 2.5 times its owner benefit if the area has too many similar restaurants. Don't forget to request a pricing explanation from the restaurant broker; ask about the information and methods used to determine the price.

Avoid brokers who cannot explain their pricing techniques when selling a restaurant. The International Business Broker Association certifies knowledgeable brokers as a Certified Business Intermediary. A professional with a finance degree or work experience in the finance sector may also possess a thorough understanding of effective pricing methods.

The income valuation technique offers a reliable way to take the guesswork out of restaurant pricing. Selling a restaurant is a math problem with a correct answer. A strong broker will be able to provide you with the appropriate valuation.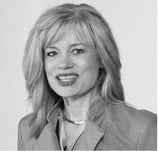 R
obin
Gagnon, Certified Restaurant Broker®, MBA, CBI, CFE
is the co-founder of We Sell Restaurants and industry expert in restaurant sales and valuation. Named by Nation's Restaurant News as one of the "Most Inf
luential Suppliers and Vendors" to the restaurant industry, her articles and expertise appear nationwide in QSR Magazine, Franchising World, Forbes, Yahoo Finance, and BizBuySell. She is the co-author of Appetite for Acquisition, an award-winning book on buying restaurants.