As this Restaurant Broker wrote in a recent article titled the "Unintended Consequences for Restaurant Owners in the CARES Act, not all of the efforts made by the government during the COVID19 crisis have resulted in a positive outcome. Many restaurant owners have found themselves caught between the proverbial rock and a hard place when it comes to the Paycheck Protection Program or PPP. They receive funds and in accordance with the act, they must rehire quickly. On the other hand, efforts to rehire team members are anything but quick as they start hitting a few roadblocks. Here are just a few of the issues that restaurant owners tell us they face when trying to rehire.
First, some workers are reluctant because they uncomfortable from a safety standpoint and simply want to wait the crisis out. That is a personal choice and one that is certainly respected, but it means that a restaurant owner trying to hire is out of luck in getting them to return.
Secondly, while other workers are anxious to get back to work, their return is encumbered by their ability to care for others. Some are dealing with elder care or older family members, the most vulnerable population to the virus. For most however, there is simply no child-care as summer camps, schools and normal services are not operating. At We Sell Restaurants, we have welcomed back one of our team members plus her very well behaved and wonderful child until she has a secure and safe environment for his care.
Lastly, there is a segment of the workforce who have done the math and found that with the CARES Act which includes an additional federal unemployment benefit, allows them to make more money at home than they do at work. This has resulted in a devastating outcome for the industry which the National Restaurant Association has been asking the Treasury Department to address.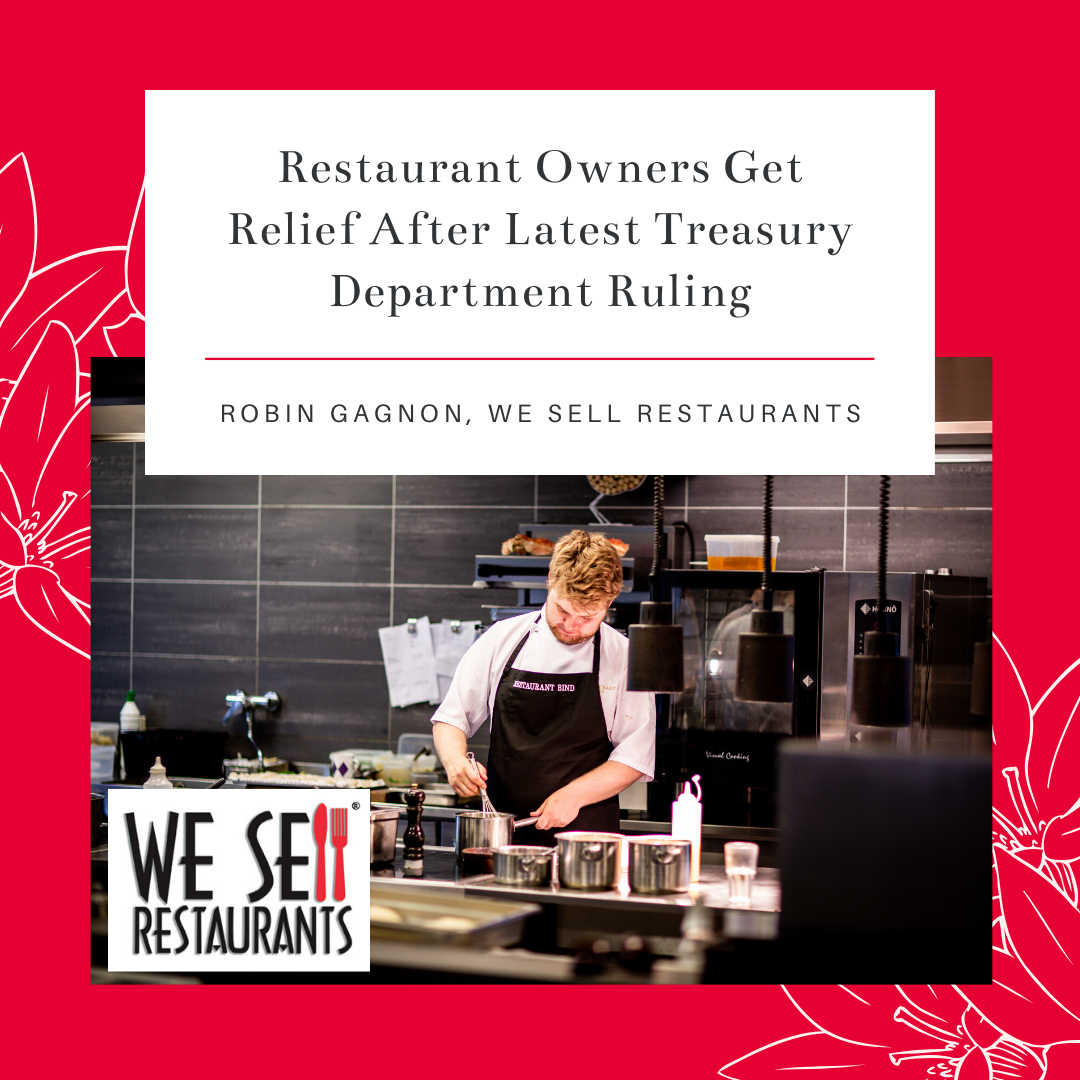 Meanwhile, restaurant owners receiving funds have the clock ticking on the requirement for loan forgiveness that compels them to use 75% of the funds for payroll costs. The Treasury Department heard from the National Restaurant Association who lobbied on behalf of restaurant owners and agreed to modify that requirement for loan forgiveness in a ruling issued yesterday.
Now restaurants can be be granted an exemption. As of May 3, under the updated guidelines, employers qualify for an exemption from the forgiveness calculation if they offered in good faith to rehire a worker, and that worker rejected the offer. The restaurant owners must document this interaction and We Sell Restaurants recommends this be done formally and in writing or through a document sent for digital signature, like DocuSign or SignNow.
The guidelines went further in addressing the issue of unemployment benefits for those seeking to cash in on the crisis. The updated guidelines state that employees and employers should be aware that those who reject offers of re-employment may forfeit eligibility for continued unemployment compensation.
We are glad to see the Treasury Department taking the advice of the industry on behalf of restaurant owners. This is clearly uncharted territory with changing business conditions and as we noted, unintended consequences. The CARES Act was a quick fix to an unprecedented problem and was intended to help and not introduce additional burdens to an industry who is working so hard to recover from the crisis.
We Sell Restaurants will continue to keep you updated on all information related to the COVID19 crisis and restaurant owners everywhere on our blog available at this link.