Selling your restaurant should not result in bargain basement pricing and a stressful situation. Here are tips from the nation's most successful restaurants brokers at We Sell Restaurants. Use these tips to improve the price you receive and shorten the time on market when selling your restaurant.
Tip #1 – Don't overprice the Business
You may be tempted to tell the Restaurant Broker you're working with the pricing you want for your business but unfortunately, that's not how valuation works. The market, the earnings and math arrive at the right answer. You can be driving the pricing down by listing too high. Here's how. Your Certified Restaurant Broker tells you the valuation based on the earnings model and what it will qualify for with SBA lending. You counter that you need $100,000 more. The broker agrees to the pricing and you go on the market for a very L-O-N-G time with no activity.
After months on the market with no activity, you agree to lower the price. Unfortunately, your listing is now stale. It has already been exposed to those shopping in the market. It will now have the stigma of a major price reduction associated with it. Meanwhile, you are accruing more months of operating costs, maybe at a profit or maybe at break even or a loss. Did this benefit you with selling your restaurant or overall lower the pricing? Odds are the buyer who comes in will now smell blood in the water and offer less than the original price recommended to you by a true professional. Over pricing your store at the outset depresses pricing over time.
Tip #2 – Negotiate Fixed Costs Where Possible
If possible, work to renegotiate fixed costs, especially occupancy costs to raise the selling price of a business. Every dollar saved on the bottom line is added to your selling price at a multiple, increasing the pricing. If you are in a mall location and have not worked to renegotiate pricing in the past three years, get a good attorney or representative to assist you and get busy. Malls are bleeding shoppers, market share and tenants. You should be able to score a rent reduction.
If you are in a hot area with a below market rent, this strategy won't work but good rates and plenty of option years make your restaurant more valuable in the long run. Make sure you have at least enough lease term plus option years to meet the magic 10-year mark, the requirement for SBA lending.
Tip # 3 – Use an Expert
There are several firms who may represent you in selling your restaurant but only a specialist has a database of buyers who are actively seeking businesses like yours today. Someone representing buyers for anything from a convenience store to the corner garage will not have the training and experience to adequately price the business. Similarly, they won't have the buyer database shopping ONLY for restaurants like yours.
Tip #4 – Be Sure Your Books Are Solid
The highest pricing obtained when selling your restaurant comes from good books and records which translate into lending for your store. The lending market is very strong at this time however, sloppy bookkeeping or running money "off the books" will result in a decrease in pricing as the best listings at premium pricing will qualify for lending with a down payment of 20% or so.
Tip #5 – Keep Your P&L Up to Date
Once your store is listed at the highest possible pricing, then make sure you keep your profit and loss statement up to date. The first thing a buyer wants is a deeper dive into the business. That means selling your restaurant is not a "one and done" production of numbers but an ongoing exercise. Pay more to keep your bookkeeper or CPA focused on getting the numbers out on a monthly or worst case scenario, quarterly basis.
These five tips will improve the overall price when selling your restaurant and ensure that the offers you receive are fair and appropriate in today's active market.
Are you interested in selling your restaurant? Give us a call at 888-814-8226 or click this link for selling a restaurant to receive a call from the nation's only Certified Restaurant Brokers at We Sell Restaurants.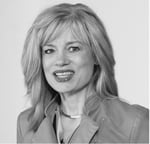 Robin Gagnon, Certified Restaurant Broker®, MBA, CBI, CFE is the co-founder of We Sell Restaurants and industry expert in restaurant sales and valuation. Named by Nation's Restaurant News as one of the "Most Influential Suppliers and Vendors" to the restaurant industry, her articles and expertise appear nationwide in QSR Magazine, Franchising World, Forbes, Yahoo Finance, and BizBuySell. She is the co-author of Appetite for Acquisition, an award-winning book on buying restaurants