Franchise restaurants, as well as all franchisors, experience a natural phenomenon known as turnover. As part of the natural life cycle of the brand, some units will become available for sale.
The typical reasons for selling are common to virtually every brand. For some, it's burnout or a different expectation for the actual life of the franchisees versus what he or she expected. For others, it's a partnership issue which could include a divorce or marital split or simply two partners that no longer have the same goals. For others, it may be the evolution toward retirement and life after work. In any case, a franchise resale occurs when the current owner of a unit, for one reason or another, opts to sell the store before his original franchise term is over.
Does that mean something is "broken" in the brand? No. In fact, it is healthy and appropriate to see a rate of around 5% to 7% in franchise restaurant resales for a mature concept. There are even higher rates quoted in the industry. The International Franchise Association suggests on their site, franchise.org that the number could be as high as ten percent. No matter the rate, the important thing for franchise brands to know, when they are facing resales, is that this task is best left to a specialist. Here are the top five reasons why We Sell Restaurants would tell you to seek outside help for franchise restaurant resales.
When the franchise restaurant resales surface, it's important to choose a path that results in a good outcome for both the franchisor and the franchisee. Here's why we believe there are five reasons you never, ever want to handle your franchise restaurant resales.
Reason 1: Your Development Team has a Totally Different Focus
Those selling new franchises have a totally different skillset and focus than those buying new development opportunities. The financing requirements are different. The cost structure to buy and staff is different than for building from scratch. Most brands that go down this path segregate their team between new sales and franchise resales for a reason. Resales are very time consuming, with many moving parts. It's outside the normal business practice and process, thus costing more effort and training with your team.
Reason 2: The Customer is Different for Resales versus new Sales
The customer buying a franchise restaurant is very different from those willing to build from the ground up. The Franchise Resale customer has a much lower risk tolerance and a much higher need for security and ability to conduct due diligence on the numbers. He or she will need much more hand holding and materials from the seller. Asking your development team to simultaneously handle new franchise sales and franchise resales is putting them at a disadvantage.
Reason 3: Ask Your Lawyer.
Your Legal Team will tell you to never handle Franchise Restaurant Resales. In the process of re-selling units, there will be a need for a valuation. Do your team members have the expertise to provide that valuation? The difference in even a few thousand dollars could easily benefit one person over the other. Where does your loyalty lie? Is it with the established franchisor who has been a loyal customer for many years or the new guy that you want to be sure doesn't overpay or become over-extended?
Item 19 or Financial Disclosures made in the FDD are not applicable to franchise resales so someone without the expertise and benefit of a strong financial background in your development team could expose your brand to major liability in the process of disclosing numbers. Who is sourcing those numbers and what's your liability for sharing them? If they turn out to be flawed or there is a legal issue, will the buyer go after the individual unit owner or you, as a franchise brand?
Are you charging a fee for your services? Before Franchise Resales are handled internally, as your legal counsel for an opinion. We believe he will tell you to steer clear of these transactions and bring in an independent third party for franchise resales.
Reason 4: Franchise Leads are Expensive
It is no surprise that there is great competition for those seeking to buy a restaurant franchise or any type of brand. By outsourcing this important role, your lead Acquisition can focus on new stores without the expense going to Franchise resales
The requirement to generate leads is a costly proposition. Those leads and the advertising is very different for the two different customers, one seeking an established business, versus one seeking a proven opportunity. Let an outside resource commit their dollars to resales while you focus the dollars on one lead funnel with one set of costs.
Reason 5: You Aren't licensed
Another reason for a brand to avoid franchise resales is the requirement for licensing. Reach an agreement with a firm like We Sell Restaurants with the proper licensing in all the states where it is required. The last thing you want to do is open yourself up both regulatory issues with the sixteen or so states that require a license. In some states it is a misdemeanor to practice business brokerage without a license. In others, like Florida for example, it's a felony.
That's not the only reason. If you have an unhappy buyer or seller, you just opened the door for a lawsuit if they don't like the outcome of the deal and you're practicing without a license.
If you are running a successful franchise program, our advice is to stick with what you do best. Avoid the issues with franchise resales by contacting an independent third-party specialist like ours. We build programs to eliminate the risks for the franchise and integrate to their practices for resales.
Consider these five reasons to avoid internal resales and understand why they should never be part of your focus.
Looking for a franchise resales specialist? Contact We Sell Restaurants or visit www.wesellrestaurants.com for more information.
ABOUT THE AUTHOR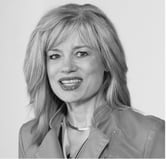 Robin Gagnon, Certified Restaurant Broker®, MBA, CBI, CFE is the co-founder of We Sell Restaurants and industry expert in restaurant sales and valuation. Named by Nation's Restaurant News as one of the "Most Influential Suppliers and Vendors" to the restaurant industry, her articles and expertise appear nationwide in QSR Magazine, Franchising World, Forbes, Yahoo Finance, and BizBuySell. She is the co-author of Appetite for Acquisition, an award-winning book on buying restaurants.