The team at We Sell Restaurants have told you for years that the landlord is not your friend. Need further proof? Here are examples of scenarios that you absolutely want to avoid when leasing a restaurant.
As Restaurant Brokers, we focus on key fundamentals in the lease transaction. These include, "What could pull down the value of the business?" After all, we are selling businesses generating income. Any clause in the lease unfair to the party leasing a restaurant affects the value and simply may not be fair. With those thoughts in mind, here are four lease clauses anyone leasing a restaurant should have their Restaurant Broker examine and attempt to negotiate in lease assignments or new leases. These include:
Relocation/Redevelopment Clauses

Radius Clauses

Acceleration Clauses

Forced Removals.
Relocation/Redevelopment Clauses. These are the clauses in a lease that allow a landlord to move a tenant within the same center (relocate) if the landlord is redeveloping for a different tenant. For example, Jodie's Bakery has been on the corner of the shopping center for three years and has established a great clientele. An unrelated tenant, like Publix, comes in and says, I'll take 35,000 square feet of your shopping center but we require the corner location and the other empty space. Under a relocation clause, the landlord will have the option to move the tenant into a "comparable" new space and pay for it.
Does this affect Jodie's Bakery? Yes. There will be an immediate impact on the business. Jodie has no control over where the business moves, and Publix operates a bakery department right where her old business was standing. Any tenant coming looking at a redevelopment or relocation clause should have a strong restaurant broker in their corner working to strike this language. We focus on this as we work to preserve the value of the business over the lifetime of the lease.
Radius Clauses. This is a clause in the lease that states the restaurant owner may not operate within a certain radius of the shopping center. In return for the ability to lease this space, the landlord is going to "lock-out" the tenant from any other space within an x-mile radius. This is an inherently unfair clause for the tenant.
Business may shift away from the corridor he's currently in and just half a mile west, where he's now prohibited from locating. A new shopping center may open and offer him a great deal to come on board and he would not be able to open a second location. A competitor may offer to sell out his location but if it's within the radius cited in the lease, he could not do so. This is a landlord clause open to negotiation and a bully tactic on the part of the landlord. It should be negotiated as part of the lease assignment because it affects the value of the business in the future and it is fair to ask.
Acceleration Clauses. An acceleration clause is a clause that allows the landlord to "accelerate" the rent due in the event the tenant defaults. These clauses have been held to be illegal in many states and landlords know this but still sneak them in as an intimidating factor to a tenant. If the tenant defaults on a lease in his second year of a five year lease, under an acceleration clause, the landlord could make a claim for the entire amount of rent for the next three years, a much bigger obligation. This makes a business less valuable and increases risk to a buyer. We Sell Restaurants works to eliminate this clause where possible.
Forced removal clauses. These are dangerous clauses because they often bury language related to the assets. A clause may include language like this, "At the end of the term or at the time of a forced removal, the tenant must vacate the premises and relinquish all furniture, fixtures and equipment." That means the tenant would lose any claim to his own assets. Another dangerous piece of language within this clause may say, "Tenant shall restore the shell…" That means the tenant must take everything out and it back to a cold grey shell or white box condition. This could be very costly to a tenant and there are cases where they have had to spend many thousands of dollars to restore a location to its prior condition. The fix to this language proposed by most is simple at the outset but very costly later. You simply insert the following language (subject to attorney review), "Notwithstanding xxx (removal clause), landlord will not require removal of improvements."
Another option is to simply have the landlord waive his right to the assets. This is critical in certain states (like Texas) where a landlord can lock a tenant out with just 5 days-notice for non-payment. If a lien waiver is in place, a lockout is prevented since the landlord will essentially be subject to theft by conversion if he locks the tenant out from his own property. It is much easier to get language such as this negotiated up front when leasing a restaurant than try to negotiate it on the back end of a troubled lease term with late payments.
An agreement with a landlord for leasing a restaurant can be as simple as a few pages and run to many hundreds of pages. It is not something to be taken lightly, but rather should involve the services of those familiar with the process and the clauses landlords will use to their advantage.
Check out our many options for leasing a restaurant online at this link or by clicking below.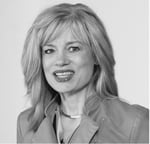 Robin Gagnon, Certified Restaurant Broker®, MBA, CBI, CFE is the co-founder of We Sell Restaurants and industry expert in restaurant sales and valuation. Named by Nation's Restaurant News as one of the "Most Influential Suppliers and Vendors" to the restaurant industry, her articles and expertise appear nationwide in QSR Magazine, Franchising World, Forbes, Yahoo Finance, and BizBuySell. She is the co-author of Appetite for Acquisition, an award-winning book on buying restaurants.