The occupancy costs for a restaurant are, for most of our clients, the largest fixed expense they will see on the profit and loss statement. While labor or food costs go up or down based on sales for the year, making them variable costs, rent, will almost without exception, increase each year. Leasing a restaurant using these tactics help you to control this cost.

Use these winning tactics for leasing a restaurant written by the experts at We Sell Restaurants to control this expense. These tactics are required at the outset, when you're negotiating to rent a restaurant.
In the "Art of War", Chinese military strategist Sun Tzu says, "Strategy without tactics is the slowest route to victory. Tactics without strategy is the noise before defeat."
The strategy to open your restaurant is your starting point but these tactics can help you exercise control over operational costs many years into the future life of your business.
Tactic One – Keep the Fight Fair
Never represent yourself in the negotiations for leasing a restaurant. It's not a fair fight. Part of the landlord's strategy is to always employ a team to assist him in the deal. That will include, not only the representative listed on the sign, but also his attorneys and legal team. Don't put yourself at an immediate disadvantage by dealing with these individuals and mistakenly believing they may have your best interests in mind.
Use a trusted resource like one of our Certified Restaurant Brokers to negotiate lease terms and help you even the odds against the landlord's team.
Tactic Two – Don't forget the power of compounding
We're all familiar with the term compound interest. Essentially, this is the addition of interest to the principal sum or in other words, interest on interest. When negotiating a letter of intent or rental rates for leasing a restaurant, avoid annual increases. Here's why.
A lease with a 5 year term that increases 2% each year means that each year the rental rate goes up and the next year, it goes up again. Through the principle of compounding, you are thus paying rental increases on rental increases in every subsequent year. It's just like compounding interest.
Instead, ask for no rent increases for 5 years and then a single 10% increase. Do the math. This simple tactic will save you money.
Tactic Three – Plan Your End Game
Too many tenants go into a lease never expecting the business to fail or sell, both of which put you at risk for ongoing liability. Make sure you have an exit strategy baked into the lease. There is never a better time to ask for this than at the front end of leasing a restaurant. At the point you want to transfer the lease to a new owner, the landlord has no interest in doing anything except keeping you on the hook for the duration of the lease.
This can be accomplished by inserting "auto approval" type clauses. This means that if another tenant who is "approved by the franchise brand" or has a "net worth of x and cash on hand of y" they will automatically be substituted as a tenant to the lease. This keeps you from dealing with a personal guaranty on a location now being operated by someone else.
Tactic Four – Avoid Tenant Improvement Money
Landlords will often "sweeten the pot" on a deal for leasing a restaurant space with tenant improvement money to help you retrofit the space. Avoid this and ask for rent reductions instead. TI or Tenant Improvement money is charged back to you in the rent at obscenely high rates. You do not want an ongoing cost baked into your rent in exchange for the landlord fronting part of your construction costs. Pay it yourself. You will pay less in the long run. Better yet, find out the maximum they will front you in TI money and tell them you want that amount offset against the rent and you'll do the work yourself. Then you're using their own tactic against them when negotiating deal terms.
Tactic Five – Cap the "Other Expenses" on the Lease
The rental rate is expressed as "base rent" when you are leasing a restaurant but that's only the starting point. You also, generally, pay what's known as CAMS (Common Area Maintenance Charges), Taxes and Insurance. While these are known as "pass through" expenses, it's a little known fact that you can negotiate these. Ask for a cap – not to exceed a certain amount as a negotiating tactic. Write a maximum increase each year as a percentage rate into the lease. Landlords are not as worried about spending your money as you are. Make them accountable to run the CAMS at a reasonable rate. Make sure you Understand Landlord Math When Leasing a Restaurant.
These five tactics from the experts at We Sell Restaurants will allow you to win in the war of negotiations with landlords and save you money for years into the future when leasing a restaurant. For our restaurant space for lease listings, click this link.
Read also, 7 Secrets about Restaurant Leases the Landlord will Never Tell You.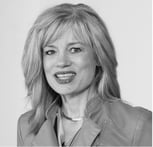 Robin Gagnon, Certified Restaurant Broker®, MBA, CBI, CFE is the co-founder of We Sell Restaurants and industry expert in restaurant sales and valuation. Named by Nation's Restaurant News as one of the "Most Influential Suppliers and Vendors" to the restaurant industry, her articles and expertise appear nationwide in QSR Magazine, Franchising World, Forbes, Yahoo Finance, and BizBuySell. She is the co-author of Appetite for Acquisition, an award-winning book on buying restaurants.