The franchising business is currently seeing tremendous growth. It's an attractive option for entrepreneurs wanting to explore business ownership with fewer risks than a startup and less upfront capital outlay. It would make sense, that as franchising grows, so does the need for franchise resale specialists.
What is a franchise resale specialist? The role is an advisor/coach/broker who helps match up people with franchises that are already open and operating. If this is a career that may interest you, here's what it takes to become a franchise resale specialist.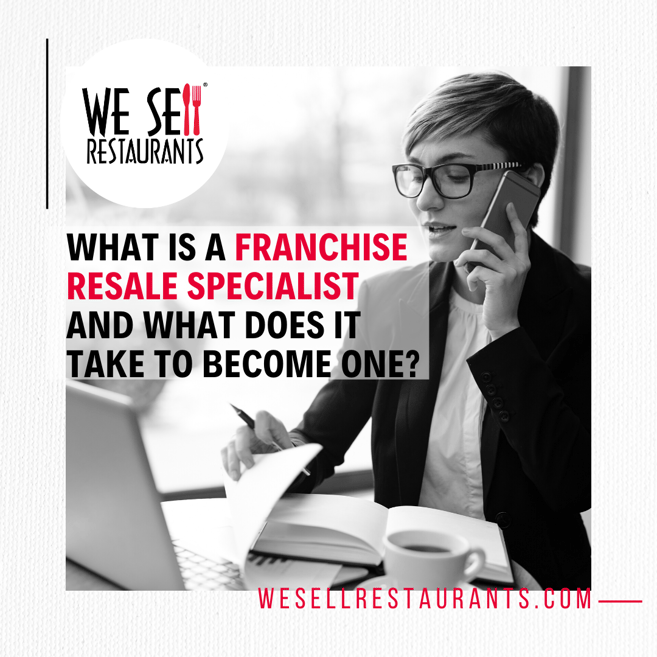 What is a Franchise Resale Specialist?
The term "franchise resale specialist" is synonymous with " business broker." Simply put, this is a person who receives a commission for "brokering" a deal. However, there is nothing simple about it. It is a complex job of guiding an entrepreneur through the franchise selection process.
On the other side of the equation, the franchise resale specialist helps franchisors look for qualified franchisees for open units that are changing hands. They are expert matchmakers, finding ideal franchisee candidates and connecting those entrepreneurs to the franchise location that is ready for a new owner to confirm the best fit. Franchise resale specialists consultants must have an experienced eye. They have many connections in the franchise system and are valuable advisors, guiding prospective franchisees through selection.
Franchise resale specialists serve their clients best by having a well-prepared background. Typically, a business degree, sales, and franchising experience are key components to their success. Being a licensed real estate agent is a critical component of a franchise resale specialists' resume for many states where a license is required. Many franchise resale specialists will become certified through continuing education opportunities. This shows potential clients that the broker is dedicated and wants to serve customers well.
How Does a Franchise Resale Specialist Get Paid?
When a franchise resale specialist successfully matches a prospective franchise buyer with a seller, they earn a commission. The commission is paid by the seller, who has a contract with the franchise resale specialist or business broker.
Commissions earned per transaction may range from $10,000 to $80,000 or more, depending on the selling price. Franchisors will usually pay a percentage of the sales price to the franchise resale specialist.
Business brokers who are franchise resale specialists can be a lucrative field for those with ambition and a "go-get-'em" attitude. The annual take-home pay of a franchise resale specialist varies greatly. It depends on a number of factors, like how motivated they are, agency fees if they are part of a firm, and the number of transactions they have.
Since most successful franchise resales specialists have extensive business comprehension and franchise experience, not to mention, often a business degree, real estate license, and background with selling franchise businesses, they are equally equipped for other careers. They may choose to broker the sale of businesses or perhaps sell residential or commercial real estate. Their vast body of knowledge and expertise serves them well for additional career options.
We Sell Restaurants
If you are considering a career as a franchise resales specialist, another lucrative option is to be a consultant in your own franchise. That's an opportunity afforded to you through We Sell Restaurants.
We are national franchisors as well as a trusted resource to the restaurant and franchise industry. We have become the number one resource for restaurant franchise resales because of our expertise in pricing and sales. We have successfully listed and sold more restaurants than any other firm in the nation for nearly two decades.
You will maximize your skills through this opportunity in a niche industry. Our restaurant brokers are knowledgeable, educated, and professional. Our franchisees are the best in the industry because we have the only Certified Restaurant Broker® program in the nation. We provide unmatched training across four weeks that lead to a designation as a Certified Restaurant Broker. So not only will you be trained as a resale specialist, but you will also be trained to be a We Sell Restaurants franchisee. This opportunity will allow you to take your franchise broker mastery to a new level.
To find out more about owning a We Sell Restaurants franchise, click here for further information. We'll discuss qualifications, financing, training, and more. We're always looking for smart, dedicated entrepreneurs to join We Sell Restaurants' franchise family.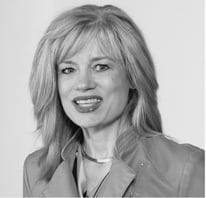 Robin Gagnon, Certified Restaurant Broker®, MBA, CBI, CFE is the co-founder of We Sell Restaurants and industry expert in restaurant sales and valuation. Named by Nation's Restaurant News as one of the "Most Influential Suppliers and Vendors" to the restaurant industry, her articles and expertise appear nationwide in QSR Magazine, Franchising World, Forbes, Yahoo Finance, and BizBuySell. She is the co-author of Appetite for Acquisition, an award-winning book on buying restaurants.