Franchise consultants have become a very big part of the franchise industry. The reason why? Franchising is experiencing tremendous growth. According to the International Franchise Association (IFA), franchising contributed $670 billion of economic output into the United States economy in 2020. Within the industry, there are nearly 4,000 types of franchises. Understandably, when entrepreneurs decide to invest with a franchise, the process can be overwhelming. That's where franchise consultants come into play. Consultants, by definition, are in business to advise and guide clients, which requires a level of expertise.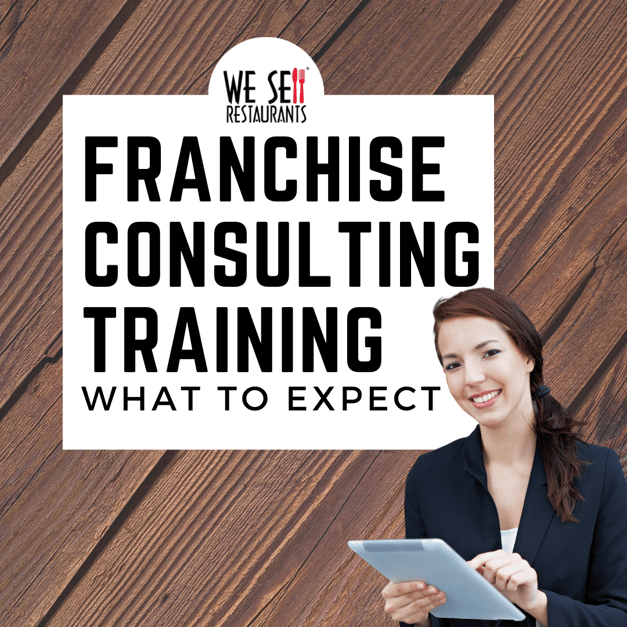 Franchise Consulting
Franchise consultants are experts in the franchise industry. They guide potential franchisees through the process, serving as an educator, advisor, and counselor. It certainly streamlines the discovery and purchase process for potential business owners because franchise consultants are trained to direct the search process and decipher the often overwhelming choices.
Throughout the franchise industry, the term consultant is often interchangeable with franchise broker. These are experts who greatly aid franchisors and potential franchisees. On one hand, they help grow a franchise by connecting a brand with entrepreneurs who have been vetted and "fit" with the franchise. On the other hand, a consultant has access to a wide range of industries and can help potential business owners realize their dream of business ownership through unmatched connections in the franchise world. Franchise consultants take the stress out of the process of choosing a brand. Consulting is more than just making a sale; it's also educating the potential franchisee about the latest trends and best practices.
Franchise Consulting Training
If becoming a franchise consultant is a career you are considering, here's what to look for in a training program. First, experts advise having a solid business background. The college undergraduate degrees suited best for the industry include accounting, finance, economics, business administration, and marketing. While there are no formal degrees needed to become a franchise consultant, there are professional certifications which will boost your credibility as an industry expert.
You can take classes to learn about the industry through professional organizations like the International Franchise Professionals group. All IFPG's Franchise Consultant members have gone through extensive training to ensure in-depth industry knowledge.
Franchise consulting training is typically a four- to six-week course, covering topics that prepare you to be a successful franchise consultant. Topics include knowing how to legally work with a client, franchise matching, technology, best practices, and online training. When the coursework is completed, students will be tested and receive distinctions like Certified Franchise Executive (CFE) or Certified Franchise Consultant (CFC).
Franchise consulting training may also include continuing education and mentorship. The Certified Business Intermediary (CBI) is exclusive to the International Business Brokers Association (IBBA), and identifies an experienced and dedicated business broker. It is awarded to intermediaries who have proven professional excellence through verified education. Another certification is from the International Franchise Association (IFA). Participants in the Certified Franchise Executive (CFE) program will complete courses in franchise management, leadership, and small business, in order to gain insights into franchise strategy and operations. This helps individuals learn how to run a small business while helping more established leaders understand how to successfully cultivate a growing enterprise.
These certifications help you serve your clients, but remember, potential clients are looking for experienced consultants. There's nothing like gaining hands-on training in the field to serve a client's best interest. Having the educational background, plus certifications showing that you have the know-how to earn clients' trust, prepares you to work in any franchise field.
Or you may choose to work in a niche market, specializing in one field of franchising. That's what we do at We Sell Restaurants. We are franchisors as well as a resource to the restaurant and franchise industry. Our national relationships with restaurant franchise brands make us their number one resource. We are the leading experts in pricing and selling restaurants. We have successfully listed and sold more restaurants than any other firm in the nation for nearly two decades.
Our restaurant brokers are knowledgeable, educated, and professional. We certify our franchisees as the best in the industry with the only Certified Restaurant Broker® program in the nation. We provide unmatched training across four weeks, which leads to a designation as a Certified Restaurant Broker. So not only will you be trained as a franchise consultant, you will also be trained to be a We Sell Restaurants franchisee.
Your restaurant broker franchise with We Sell Restaurants means you can work anywhere with no employees to manage or travel expenses. It is a true home-based franchise. You just need a laptop and wifi, which means low overhead and start-up costs.
For entrepreneurs seeking the next opportunity with potential for growth, joining our team as a franchise partner provides you with oversight, support, training, and technology to make your business brokerage franchise a success.
If being your own boss as a franchise owner while helping others buy and sell restaurants sounds like the challenge you've been looking for, request more information, and let's get started on your path to a great business opportunity.