Robin Gagnon, co-founder of We Sell Restaurants has completed the study and testing to attain her Certified Franchise Executive (CFE) designation offered through the International Franchise Association.
A passionate leader in the franchise community, Robin joins those worldwide who demonstrate strong credibility in their franchising expertise by study and testing for the designation. She serves on the Executive Board of the Women's Franchise Network - Atlanta and is the past leader of that team. She is also on the a member of the Women's Franchise Committee at the national level of the International Franchise Association.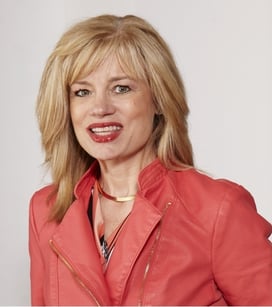 The mission of the Institute of Certified Franchise Executives™ (ICFE) is to enhance the professionalism of franchising by certifying the highest standards of quality training and education. Among franchise leaders, the CFE designation has become widely known and recognized as a mark of distinction.
Why this, Why Now? Gagnon says, "I undertook the study to become a CFE as a lifelong student dedicated to professional development. It's the same reason I achieved my Certified Business Intermediary or CBI status in business brokerage. The process of learning does not end with graduation from a university, in my case, with an MBA. It requires constant affirmation and commitment to study to stay current. As a business broker with many franchise clients as well as a franchisor of our brand, We Sell Restaurants, it's critical to understand the industry on every level, including the legal and finance sides, as well as the marketing and sales. The CFE designation tells others in the industry that I am serious about franchising and I understand all the nuances."
What was the course of study? "3500 credit hours were required which included a combination of experience, classroom study and online classwork. The curriculum ranged from marketing to legal and financial considerations of franchising, as well as ultimately, testing."
What was your favorite part? "The interaction with peers at classes attended during the International Franchise Association (IFA) conferences was the best part of the program. I made valuable contacts and learned from others in all levels of franchising. I was paired with everyone from leaders of 1,000 unit brands to start-up franchisors. There was an immeasurable amount of talent in each course and everyone was generous in sharing their talent and experience."
How does someone get the combination of experience and credit hours to attain their CFE? "The IFA does an excellent job of providing educational opportunities including everything from Wednesday "Webinars" to classroom courses. Experience credits are granted for attendance at local events like the SEFF Southeast Franchise Forum or the Women's Franchise Network of Atlanta (WFN) and of course, the IFA convention each year. Through a combination of attendance at events, study online and coursework at conference, you can earn your CFE in one to two years."
How will you use your CFE? As a franchisor and co-founder of We Sell Restaurants, we are already using the knowledge from my CFE studies to implement best practices and build a brand for the future. As a business broker focused on franchise resales, my clients, including major brands and single units, know they are getting representation from someone committed to the ideals of the CFE. These include professional development, peer networking, industry recognition, professional standing, and commitment to franchising."
Do you recommend others interested in franchising commit to their CFE? "Absolutely. It requires a strong commitment of time and money but it pays off."
Is there a graduation ceremony? "There is! I will walk the stage at the next International Franchise Association conference in February next year."
For more information on Robin's franchise listings, visit this link online.