It's a buyers' market for restaurants for sale in Georgia, and Restaurant Broker Steve Weinbaum has the listings in the Atlanta metro that buyers are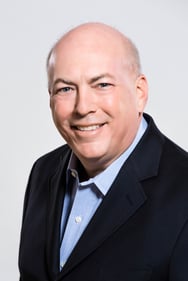 searching for. Check out these three restaurants for sale in Georgia, but don't delay, these listings are sure to be SOLD in no time at all!
First up in our featured restaurants for sale in Georgia is a casual concept in Suwanee that has been operating for over 10 years with steady sales growth year after year. The menu is focused on rotisserie chicken, hearty burgers, wings and barbeque, and a beer and wine license is in place. Included in the purchase is a newly remodeled kegerator, large hood with fire extinguisher system, deep fryers and much more. You can't go wrong with the location – right on a busy commuter road in a strip center that also houses major chains. The current owner is seeing a benefit of $70,000 per year. Restaurant Broker Steve Weinbaum noted, "This business was recently remodeled and has been a local favorite for over 20 years. It's in a prime location close to a busy intersection with a great lease rate of only $5,500 per month for over 4,000 square feet."
If limited operating hours are what you're seeking in your search for restaurants for sale in Georgia, this office café is the perfect match for you! The location is prime – within a busy office complex with thousands of employees. Monthly rent for this business is $500 – practically unheard of for restaurants for sale in Georgia! The doors open at 7:00AM to serve breakfast menu options to hungry office workers, many of whom return at lunchtime to fuel up on a delicious Panini or freshly prepared salad. Current sales are nearly $170,000. Restaurants for sale in Georgia with income this high, and rent this low don't last long! Restaurant Broker Steve Weinbaum says, "With zero competition, limited operating hours, and unbelievable low rent, this office complex cafe won't last long!"
Restaurants for sale in Georgia in the franchise sector don't get much better than this sub sandwich franchise. It's incredibly rare to have the opportunity to become a franchisee with zero royalties, but that is exactly what you will get with this business for the next five years! This chain has 300 locations and each year continues to add more. The menu consists of subs both hot and cold as well as ala carte side dishes to satisfy even the pickiest of eaters. The current owner benefit is over $42,000 with sales of nearly $235,000. Restaurant Broker Steve Weinbaum states, "This national franchise sandwich shop is in a great metro Atlanta area, and is ready to be purchased at a fraction of the cost to build from scratch."
Steve Weinbaum is a Certified Restaurant Broker with We Sell Restaurants who has extensive experience in areas including marketing, relationship management, and lease and contract negotiations. As a Restaurant Broker, Steve dedicates himself completely to each transaction from the beginning of the process through the very end. Steve is ready to help you with your search for restaurants for sale in Georgia.
If you are ready to purchase one of the many restaurants for sale in Georgia, or if you're interested in selling one of your restaurants for sale in Georgia, contact Restaurant Broker Steve Weinbaum today at 770-714-4552 or via email at steve@wesellrestaurants.com. Click here to view all of the restaurants for sale listings from We Sell Restaurants.