Quanto Basta Italian Bistro didn't stay on the market as one of the restaurants for sale in the Metro Atlanta market very long. Thanks to Restaurant Broker Cyndi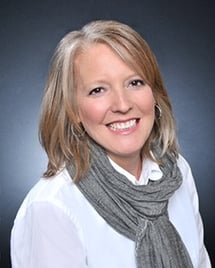 Weinbaum, this was sold in record time after being on the market for only 62 days!
This particular listing in our restaurants for sale inventory garnered the interest of 27 interested buyers, but in the end Aneta Ardeljan came out on top and scored this Georgian gem. Ardeljan immediately expanded the hours of operation and decided to move away from the more formal setting that was previously in place. She will make it more casual, while still keeping the restaurants signature white tablecloths. A grand-reopening occurred on October 4th which was a huge success!
The grand openeding featured a menu that is staying primarily the same while, and Ardeljan has added some weekly drink specials to the mix such as "Whiskey Wednesday" and "Thirsty Thursday." On and off-site catering and special holiday menus will keep the guests coming back for more!
The seller of this restaurants for sale listing, BMW Restaurant Group, LLC established the business in 2011 and developed it into the successful eatery. After owning and operating the establishment for six years, they decided to place it in the restaurants for sale inventory of We Sell Restaurants so they could spend more time with their family. This gem was quickly picked up by the new buyer since it had a great location, strong operation and very favorable online reviews like these.
"Everything was delicious! Best sauce and meatballs! Can't wait to go back!"
"Waitress didn't charge us for the dessert we ordered since it was our first time at the restaurant. Definitely try this place. Food is great!!!!"
· "Love the chicken picatta, very nice atmosphere great wine and liquor selection along with very nice staff makes this a great place to come have a nice dinner or gather with friends."
Eric Gagnon, President of We Sell Restaurants, was confident that this would be a quick sale. He commented, "The Atlanta Metro market is reflective of recent trends reported by BizBuySell research. The market is hot for restaurant sales and the time on market has dropped to one of the lowest levels seen in the past decade. Certified Restaurant Broker, Cyndi Weinbaum did a great job on this trasaction. Cyndi knows how to move restaurants for sale quickly and this recent sale is a reflection of that."
Cyndi Weinbaum is the Certified Restaurant Broker with We Sell Restaurants in Georgia. Cyndi has extensive experience as a buyer for Macy's and is a licensed Real Estate Agent as well. Cyndi is ready and eager to help you buy or sell your restaurants for sale, and she can be contacted at Cyndi@wesellrestaurants.com.
Are you in the market for restaurants for sale in the Metro Atlanta area, or anywhere else across the United States? Click on the link for more opportunities to see all of the listings from the Restaurant Brokers for restaurants for sale in your area!