All restaurant owners with an SBA 7(a) loan, the most typical form of lending, are getting an amazing gift from the government. Six months of no payments – no interest, no principle, no fees!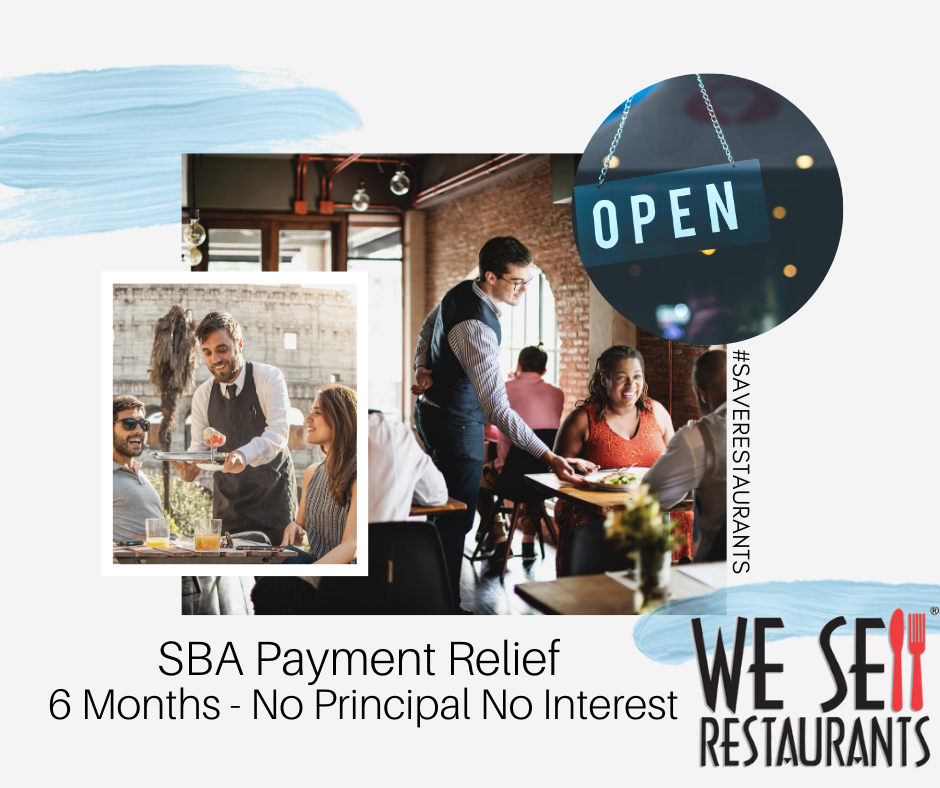 The Small Business Administration is stepping in to pay the bank directly on your behalf. That means no payment of any type! The principal, interest, and any associated fees on these loans for the next six months are paid on your behalf.
If you bought a restaurant with the Restaurant Brokers at We Sell Restaurants in the past nine years with SBA lending, you will qualify for the SBA Debt Relief Program.
What's your next step? Reach out to your lender today by phone if they have not contacted you. Then prepare for the next six months to be payment free. That means no principal, no interest, and no fees.
This is not a deferment. When something is deferred, it typically means that whatever is due to be paid is pushed out with interest accruing and the principle portion of the loan still due. That's not the case. In this extreme set of circumstances, the Small Business Administration, on behalf of the government, is stepping in to make the actual payments, reducing your actual principle due on your loan and paying the interest.
Restaurant owners concerned with cash flow during these uncertain times have been handed an incredible gift during this time of uncertainty.
This program applies to any SBA 7(a) loan even if you have already worked out a deferral plan with your bank. That means you are not penalized for working early with your lender to push out payments. You still qualify. You will get six months of payments of principal, interest, and any associated fees beginning with the next payment due on the loan.
Now for the MOST exciting news. Anyone who is in contract to purchase a restaurant and is a new borrower will ALSO get six months of payments of principal, interest, and any associated fees beginning with the first payment due on the loan. The SBA Debt Relief Program applies to any NEW 7 (a) loan issued between now and September 27, 2020.
Never in the history of selling restaurants have we imagined a scenario like this one where buyers can acquire new restaurants and get the benefit of no payments for six months! If you are in contract now, we will work with you to position your purchase for SBA lending that will qualify so you're payment free for six months.
We Sell Restaurants will continue to keep you posted on ways you, as restaurant owners and restaurant buyers can navigate these unusual times and benefit from any opportunities available for you.