A little discussed benefit for Restaurant Owners from the CARES Act delivers $600 billion in financing for small and medium-sized businesses. This program was passed as part of the Coronavirus Aid, Relief & Economic Security (CARES) Act to provide relief to small business owners during the uncertain times associated with the virus. It is knows at the Main Street Lending Program. Minimum loan sizes are $250,000 and interest rates are low. Here is a full recap of the program.
Lenders are still working to officially kick off the Main Street Lending Program but restaurant owners can position themselves to take advantage of the lending now. Here are the things you need to know from The Restaurant Brokers at We Sell Restaurants.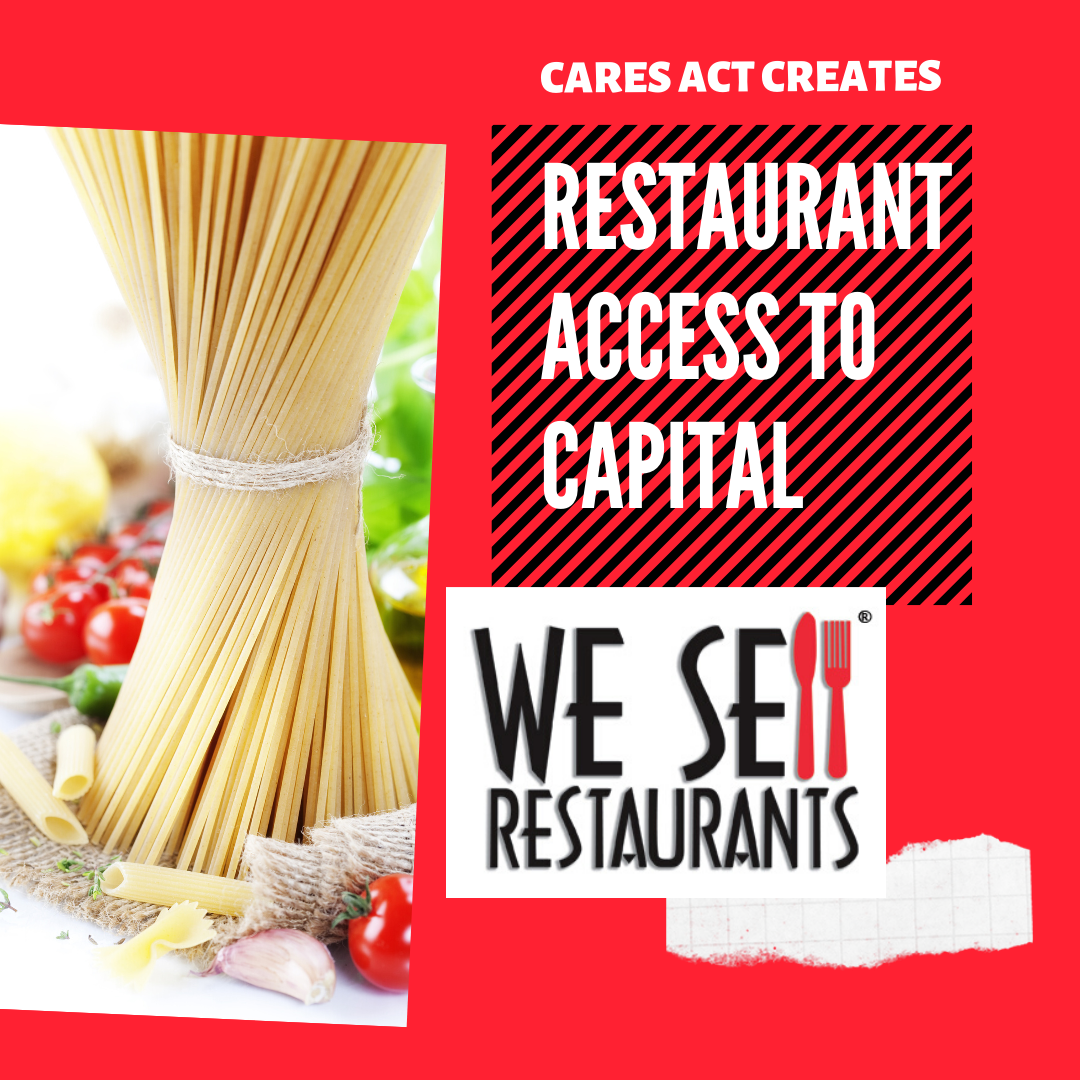 Eligibility – Who can take advantage of this program? In order to be eligible for a Main Street Lending Program loan, a business must meet the following main criteria:
Established before March 13, 2020
May not be engaged in gambling as more than a third of their revenue
May have no more than 15,000 employees
May no have annual revenues of more than $5 billion
Must be created or organized in the U.S. with significant operations in and a majority of its employees based in the U.S.
Double Dipping – Can restaurant owners that received support through the SBA Paycheck Protection Program receive funds? The answer is yes. They are still eligible to receive a Main Street loan.
Loan Availability – The government is covering 95% of the guarantee on these loans making them easier to obtain. The lenders will have a negligible risk of only 5%. That makes your local bank highly interested in making the loans.
Terms – The first year of payments will be deferred for all borrowers and the interest rate is set at LIBOR +3%. Under today's LIBOR rate for 1 year, that would create an interest rate of 3.57%, a very attractive number for restaurant owners seeking cheap capital.
Capital Available – The minimum loan size is $250,000 and lending goes up to a maximum of either $35 million or four times the company's 2019 adjusted EBITDA. That is more than enough liquidity for any small business operator like restaurant owners seeking funds for the short term.
Employee Retention – The Main Street Lending Program like the Payroll Protection Program encourages the retention of employees. The language states that borrowers should make "commercially reasonable efforts" to maintain payroll and retain employees during the time that the term loan is outstanding.
The Federal Reserve stats that "commercially reasonable efforts" are good-faith efforts to maintain payroll and retain employees. Businesses that have already laid-off or furloughed workers as a result of COVID-19 are still eligible to apply for Main Street loans.
Overall, restaurant owners can take advantage of the Main Street lending program as a cheap and readily available source of capital. In addition, with a one-year deferral on payments, it will give you valuable time to build back the business before the debt repayment is required. Full information on the program is available at this link.
Stay tuned to the We Sell Restaurants blog as we update readers on new borrowing opportunities, aid programs, and other developments that impact the restaurant industry.