Crumbl Cookies surprised the entire restaurant industry with a mobile app that became the number six most downloaded app in the food and beverage category in 2022. More and more customers are looking to their mobile devices for restaurant services, and this is just one example of how powerful restaurant technology can be for a business.
As customer expectations shift and technology evolves, it is clear that adapting new restaurant technologies is more important than ever. Technology is Changing the Restaurant Business and restaurant owners looking to improve their business and increase its value on the market may consider adopting some of these new technologies. Whether you are a legacy owner or someone brand new to the business, here are a few ways that technology can improve the value of your restaurant before selling.
→ Read also - 5 Ways to Improve the Price When Selling Your Restaurant
Technology Increases Your Restaurant's Value
Enhanced Customer Engagement: New restaurant technologies help you engage with your customers on a more personal level. Through push notifications, you can deliver targeted offers, promotions, and updates directly to their smartphones. This direct communication can significantly increase customer engagement and create a sense of exclusivity.
Increased Customer Retention: The days of punching cards to earn a free drink aren't over, but they have moved to a new platform. By offering rewards and incentives through a loyalty app or text-messaging campaign, you can continue to encourage repeat visits and increase customer retention. Moreover, an app can track customer activity and reward them for their loyalty, such as offering discounts, freebies, or exclusive perks.
Valuable Customer Insights: A loyalty app can provide valuable insights into customer behavior, preferences, and spending habits. By analyzing this data, you can gain a deeper understanding of your target audience, allowing you to tailor your marketing strategies and menu offerings accordingly. This data-driven approach can lead to more effective decision-making and improved customer satisfaction. New POS software and apps can even go so far as to remember a customer's order or recommend new items based on their order history.
Accuracy: Probably one of the most important parts technology can play in increasing the value of your restaurant is by improving the accuracy of your record-keeping. Accurate history of sales helps not only the value of the restaurant, but it also increases the chances that the business will qualify for lending when it's time for a new buyer acquire it. Technology can also optimize how you schedule staff, which is especially critical as restaurants struggle to retain employees.
Added Revenue Streams: For restaurants who are looking to increase overall sales, pickup and delivery orders are one way to create more opportunities for customers to order from your business. Online and mobile ordering are new ways that customers can make pickup and delivery orders to your business in addition to a traditional phone call.
Examples of New Restaurant Technologies to Consider
Loyalty Apps - A mobile app can provide a personalized and engaging experience for customers while fostering long-term brand loyalty for your restaurant. Several companies are making it easier for restaurant owners to create loyalty apps or other digital loyalty programs customized for their businesses through white-label app development.
Digital Loyalty Programs - Remember punch cards? The idea of encouraging the customer to keep coming back until they earn a free drink hasn't gone away! Instead, Another technology that can improve customer engagement and encourage more visits is a digital loyalty program. Customers can enroll in reward programs when they enter their phone number and email in your POS kiosk at checkout.
Mobile Ordering - Put the power in the hands of your customers. Many restaurants have added the ability for customers to scan a QR code to order and pay for their meals. Some have ditched the paper menu altogether. Mobile ordering also opens the door to pick-up and delivery orders, which add additional revenue streams to your business. In fact, online ordering is among a list of growing trends in the restaurant industry today. With mobile ordering, customers do not need to visit your business in order to give you their business. Additionally, customers don't need to hold any of your employees on the phone to make an order, freeing up your staff to serve the customers who visit in-person.
Considerations for Restaurant Technology
While implementing new technology in your restaurant business can improve its value on the market, here are couple things to consider before making the investment in a new technology for your business:
Cost - Third-party apps and POS services can incur several fees that may end up costing you more than the business is giving you. Deciding which technology best suites your target audience is critical to your return on investment. For example, a POS service may offer a variety of plans with a processing fees or royalty fees on top of a large monthly rate.
Adoption - Convincing customers to download an app or sign up for text-message rewards can be a challenge, especially if your target audience is not generally comfortable using mobile devices. Define your target audience to learn if it is an audience that will use your chosen technology. For instance, the local diner serving a retired community may find an app less advantageous than the college town quick-service restaurant frequented by students and young professionals who rely on their devices daily.
Implementing new technologies to optimize your business is just one strategy to increase your restaurant's value on the market. By engaging and retaining more customers, keeping accurate records, and increasing revenue streams, restaurant technology—when implemented effectively—can bolster your bottom line and increase the value of your restaurant for when it's time to sell. After all, it's never too early to start planning your exit strategy. Learn what your restaurant is worth by contacting a Certified Restaurant Broker near you.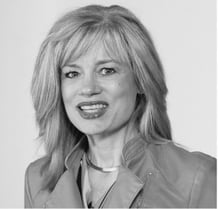 Robin Gagnon, Certified Restaurant Broker®, MBA, CBI, CFE, is the co-founder of We Sell Restaurants, a brand that has carved an unparalleled niche in the industry as the nation's leading and only business broker franchise focused on restaurants. Under Robin's leadership, We Sell Restaurants has grown to 45 states where it dominates the restaurant for sale marketplace, including franchise resales, delivering on the founder's vision to Sell More Restaurants Than Anyone Else. We Sell Restaurants was named one of the most influential suppliers and vendors in the country by Nation's Restaurant News and has earned a position on INC 5000's list of fastest growing privately held companies. Franchisees of We Sell Restaurants surveyed by Franchise Business Review placed it 25th in the nation in franchisee satisfaction.

Robin is the Chair of the Women's Franchise Committee of IFA and is a member of the IFA Board of Directors. She is also an MBA and Certified Franchise Executive (CFE) and has her CBI (Certified Business Intermediary) designation from the International Business Brokers Association. She co-authored Appetite for Acquisition, a small business book award winner in 2012 and contributes frequently to industry press appearing in Forbes, QSR, Modern Restaurant Management, Franchise Update, and others. Entrepreneur has named her to their list of the "Top Influential Women in Franchising."