Want to buy a bar but trying to figure out the liquor license requirements? if you are taking over an existing business, take a few minutes to read on and gather some sound advice from the Restaurant Brokers at We Sell Restaurants.
First things first - you want to keep it legal! For a business to operate legally when you buy a bar, the liquor license needs to be in place. You will need to apply for a license with the local municipality and then get the state license. The restaurant brokers are here to advise you during the process. Applying for a liquor license when you buy a bar requires thorough attention to detail – there are lots of things that need to be filled out, and omitting any information could result in your application being denied. A great tip from the restaurant brokers is to take a copy of the application used to apply for the last approved liquor license. Complete all of the information that is on the prior application and you know you're good to go, as the last license was approved.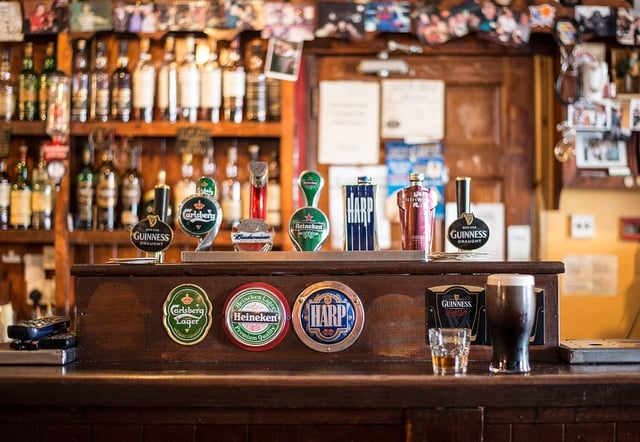 If you are interested in getting additional assistance before you buy a bar, you may wish to consider contacting a liquor license broker or legal counselor. Be prepared to shell out some money for their services, because they aren't cheap. You can expect to pay anywhere between $3,500 to over $10,000.
A common misconception is that the state of Georgia issues each liquor license. You may be surprised to learn that it is the municipality where your business is located that has issues a license. As long as it's valid, the Georgia license is assured.
That means the costs are not consistent. Keep this in mind when you are considering where to buy a bar – the application process and cost will be far different for a bar located in the City of Atlanta versus one in Canton. Those in the city can expect to shell out about $8,000 for a license, whereas you can expect to pay half of that to obtain a liquor license in smaller counties or cities. After your municipality approves your application, then it moves along to the state level where you will await their seal of approval, and pay about $300. .
Now let's get into some of the things that will be required for ALL applicants, regardless of where you buy a bar in the state. You must be 21 or older. If you can't drink, you can't legally license the facility when you buy a bar. You will need to show proof that you are a citizen of the United States, or a legal resident with a green card. Taking it another step further, you will need to reside in the city or county in which buy the bar and apply for the liquor license. Out-of-staters who are interested in relocating to Georgia to buy a bar will need to provide a current lease, tax record, or a copy of a bill such as electric or gas to show as proof that you are living in the city or county the business is located in. If you don't meet these criteria, there are a few loopholes. Some of them include placing the license in the name of your spouse, business colleague, or the bar manager until it's time to reapply. At this time you can apply for a change of owner and place it into your own name.
The next order of business is to visit the police or sheriff's office to have your fingerprints recorded and processed for the purpose of researching your background. You can count on being denied a liquor license if your background check reveals that you have previously had a liquor license revoked or suspended, any of your immediate family is an owner or an employee of an alcohol wholesaler or distributor, you're delinquent on your property taxes or other licenses, or you've been convicted of a felony in the last 10 years or a misdemeanor within the last five. These are items that will keep you from having the authority to get licensed when you buy a bar.
The Georgia Department of Revenue website (www.dor.ga.gov) features the applications required statewide. These forms may include the following:
Certificate of Residence for Retail Liquor License or the ATT-14 form
Fillable Georgia Alcohol & Tobacco Personnel Statement or the ATT-17 form
Retailers and a Consumption on Premises Liquor License or the ATT-59
After you receive the application, your next step will be to place it on file at city hall. Each city will have a different system, so your best bet is to make a trip downtown, speak to someone in person and get your hands on an application package from the get-go. The application package will have all of the documents you need for the city in which you are applying and where you will buy a bar. It will also contain the state forms that you are required to complete.
After the application, you may need to appear before a neighborhood meeting. In Atlanta, the groups are legislatively formed and are referred to as an NPU or Neighborhood Planning Unit. For other areas, it may not be required or it may be a different organization. At these meetings, a vote is conducted on granting the license when you buy a bar.
These meetings are another step in the seal of approval process and should not be taken lightly. The restaurant brokers recommend you always attend rather than sending an attorney or other representative. Not only will you look more professional by being there in person, but you will also get to meet members of the community who may in return become patrons of your establishment once you buy a bar. While you're at the neighborhood association meeting, get the information you need to join the association. The fee is very small.
Once you receive the seal of approval from the neighbors, your application will be passed along to the city and the state, and soon you will be the proud recipient of your liquor license that you've worked hard to obtain, and shelled out a pretty penny for! The process isn't easy and it definitely is not quick, but just follow this advice from the restaurant brokers and you'll be on your way to mixing some tasty cocktails once you buy a bar!
Ready to buy? Browse our Georgia Bars for Sale.
Read also, Bars for Sale—5 Important tips for Buyers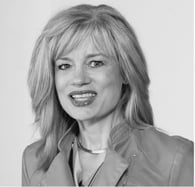 Robin Gagnon, Certified Restaurant Broker®, MBA, CBI, CFE is the co-founder of We Sell Restaurants and industry expert in restaurant sales and valuation. Named by Nation's Restaurant News as one of the "Most Influential Suppliers and Vendors" to the restaurant industry, her articles and expertise appear nationwide in QSR Magazine, Franchising World, Forbes, Yahoo Finance, and BizBuySell. She is the co-author of Appetite for Acquisition, an award-winning book on buying restaurants.