You are dealing with enough right now trying to keep your employees at work, keep them safe, deliver food and survive a pandemic. We Sell Restaurants is committed to giving you information that is vetted, accurate and allows you to get the critical funds you need to stay in business.
On that basis, here are five things restaurant owners need to know now about the Paycheck Protection Program.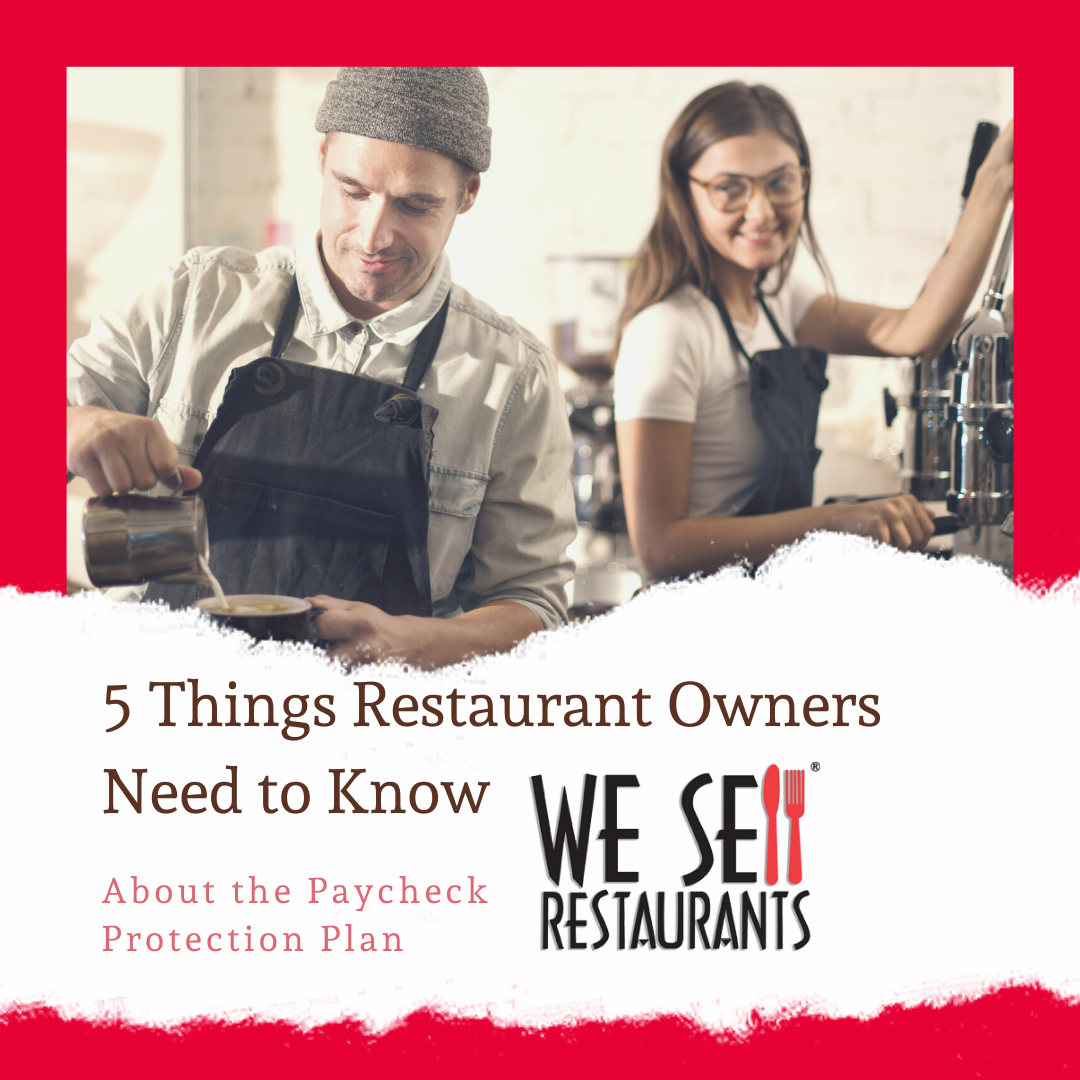 Not all lenders are handling these. For years, We Sell Restaurants has advised against the "big banks" and we are not surprised to see that in this crisis, many are leaving small businesses like your restaurant hanging. We have a mega client with ten units who held off applying for PPP at the advice of his banker at Wells Fargo only to learn yesterday his bank isn't going to participate or has capped their efforts.
There is a short list of vetted lenders. If your bank isn't helping, it can be tempting to follow a link or reply to an email from an unknown resource. Avoid that if possible. Try to use those you have known and trusted for many years. Unfortunately, there will be bad information, misinformation and outright bad intentions out there.

On top of that, some lenders simply can't handle the traffic and are just not accepting any more applications. That does not inspire trust. Worse, others are saying they are handling them and then outsourcing it to a third party who is stuck in processing.

Get your documents in order. While this is not a complete list most lenders will eventually need all the following:

941 payroll filings
1065 Payroll filing
Tax Returns
Personal Identification
Copy of your lease


Go first to your current (or former) SBA lender and then try local community banks. Make sure that your bank is not outsourcing this to a third party as we had a very bad experience with one of these situations.

Do not apply more than once
. We have heard from restaurant owners who are saying that since no one responded, they are just filing again. At some point, this will all get caught up. It will look shady if you have multiple applications out there. Send a professionally written email that says you want to withdraw your application if you can't get someone on the phone. Hang onto this so you can prove your intention was for only one loan.

Understand the goal. The goal, currently, is not to get funded. You have one goal and one goal only. That is to get a loan number issued. Once that occurs, you are set and in the queue for funding. Work with a lender that can get you to this point. The money will come if you get the loan number.
There is, unfortunately, a lot of information and misinformation about this program. It is always a good idea to work with resources you have known and trusted for years. Contact your state restaurant associations as they should have good information. If you are members of any national organizations, reach out to them as well.
The most important thing is to be sure that any person helping you during this time of need is known to you or known to someone you trust. Unfortunately, there will be those taking advantage of the situation or with less than honorable intentions. Be careful that you don't fall prey to these parties. Never give your tax information to an unverified source.
If you need advice and information on any of the programs available to you as restaurant owners, visit the link to the many articles on help for restaurants during the COVID19 crisis by We Sell Restaurants at this link.