Trying to decide between buying a franchise restaurant or going it alone? Here are five things that may influence your decision to start from the ground up or invest in an opportunity backed by a brand. There are both advantages and disadvantages to buying a franchise restaurant. Let's review five benefits.
The first advantage of buying a franchise restaurant is the brand name. That concept is going to be well known to others and that alone, can drive customers and traffic versus starting something on your own.
The second advantage of buying a franchise restaurant is the ability to finance it easily. For most franchise resales, like the ones offered at We Sell Restaurants, the existing cash flow, plus the brand name, make an opportunity easy to finance with just twenty percent down. The loan period of ten years makes the payback possible for the loan while you are making money from day one.
Another advantage of buying a franchise restaurant is the ability to pull from corporate resources. From marketing to leasing, they have corporate team members with experience to assist you in making decisions. You don't have to create advertising programs from the ground up as they will have them developed and ready to plug and play in your market. That's a serious advantage over a startup concept.
A well-developed supply chain with better negotiated rates is yet another reason to buy a franchise restaurant. When you start from scratch, you're a single unit with limited buying power. Large chains negotiate strongly on behalf of all their members, improving prices and in some cases, even negotiating vendor incentives for all users.
Another overlooked advantage to buying a franchise restaurant in today's tight labor market is the ease of training. Applying corporate systems and training will get a new player off the ground quickly and easily. Developing training on your own is both costly and time consuming.
All of these reasons support an entrepreneur considering buying a franchise restaurant over a startup. There are also disadvantages that anyone choosing one over the other should consider. These include:
Starting a business based on someone else's model will limit your ability to create, change or overall modify the menu, look or feel of the business. If you can't wait to start your business and make a menu change daily, buying a franchise restaurant is not for you. You will be stifled by the control, required by the brand, to maintain consistent standards nationwide.
Costs can also be a consideration when buying a franchise restaurant. The initial fee, along with royalty and marketing fees can cut into earnings quickly. This has to be factored into your business plan. Will the top line sales make up for the costs associated with each transaction? Carefully study any Item 19, the financial representations of the brand, before deciding.
Lastly, you'll have a large investment at the front end when buying a franchise restaurant. You may believe you can build something of your own less expensively, but often, control over costs is lost in the excitement of build out and before you know it, the budget is blown.
Overall, buying a franchise restaurant is a decision that should be carefully considered with both the pros and cons weighed carefully. Our inventory of franchise resale opportunities, features stores earning six figures on strong sales in some cases, and and others, where the sellers simply want to move on from the location.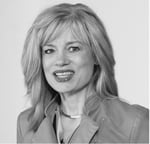 Robin Gagnon, Certified Restaurant Broker®, MBA, CBI, CFE is the co-founder of We Sell Restaurants and industry expert in restaurant sales and valuation. Named by Nation's Restaurant News as one of the "Most Influential Suppliers and Vendors" to the restaurant industry, her articles and expertise appear nationwide in QSR Magazine, Franchising World, Forbes, Yahoo Finance, and BizBuySell. She is the co-author of Appetite for Acquisition, an award-winning book on buying restaurants.