If you've been in the restaurant business for a while as a manager or owner and you're looking for the next best thing, there are plenty of opportunities for someone with your background and experience. Your restaurant skills can set you up for success in many different types of careers.
Undoubtedly, you are used to working under pressure and juggling many tasks at once. Multi-tasking is a sought-after skill that will serve you well in your next position. Your wheelhouse includes a deep understanding of good customer service, staffing, payroll, inventory, conflict resolution, teamwork, working well under pressure, and having top-notch communication skills.
Working in the restaurant industry, the energy, and fast pace can be invigorating. Perhaps you don't want to say goodbye to that liveliness. The good news is you don't have to. While you may be burnt out on the daily long hours and a constant feeling of exhaustion, aching feet, and always smelling like food, that doesn't mean you have to leave the hospitality industry. You have very transferrable hard and soft skills to take you into your next walk of life. Careers with a restaurant background include sales, customer service, training, and HR; all are jobs you can do within or outside of the industry.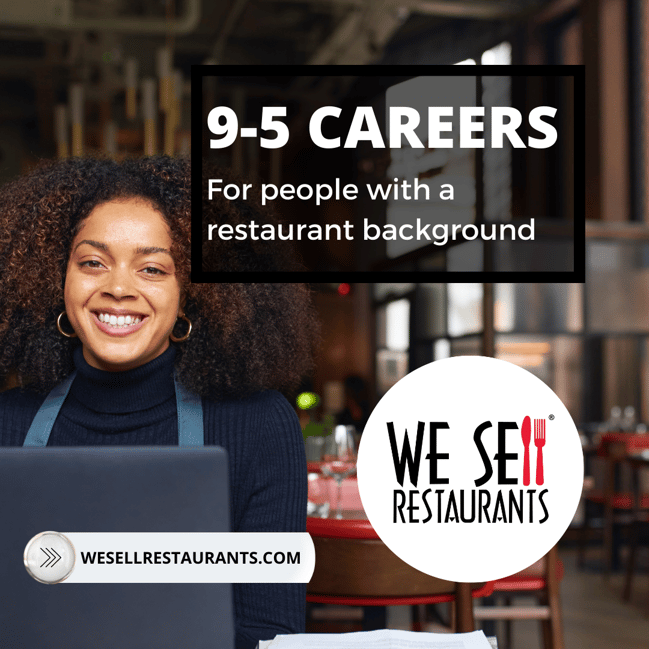 Careers With a Restaurant Background
Sales: If you have been able to deal with staffing issues and sometimes cranky customers, you likely have great insight about people, and your perceptiveness makes you ideal to sell products and services. You know what it means to make quotas and instinctively know what people like. Restaurant supply sales might be an option to consider.
Customer Service: Providing exemplary service is what you've focused on most of your professional career. You have the ability to clearly and diplomatically speak to people from all walks of life. Working with people in any industry in guest services could be considered.
Training: You have been motivating the troops for years. Being able to keep the morale of your staff high no matter the circumstances is a very important skill. This makes putting yourself in a position to be a trainer or motivator for corporate teams is a very good fit.
Human Resources: As a restaurant owner or manager, you learned employment laws and regulations. You know what it takes to have people with various strengths work together collectively as a team. Knowing how to plan, coordinate, and direct the administrative functions of an organization is second nature to you. You know what to look for when interviewing and hiring new staff, and you know how to appreciate and deal with management.
These careers have the ability to provide you with a typical workday, you know, something previously unheard of to you — 9-to-5 with a lunch hour. These are probably concepts you are very unfamiliar with after having worked in the restaurant business.
Career as a Broker for We Sell Restaurants
If you still love being in the hospitality industry and want to name your own hours while helping others achieve their dreams of restaurant ownership, look no further than We Sell Restaurants. We are a specialized business broker franchise. You will own your own franchise brokering restaurants.
Having a background in restaurant management or ownership, you have a unique perspective about this industry and can provide distinctive insight for your customers.
You already know the restaurant business, and we provide comprehensive training and support to get you started on this new venture. We Sell Restaurants is a low-cost franchise investment that provides flexibility, a quick ramp-up, and a proven concept.
This is a low-overhead, home-based franchise that allows you great flexibility for your work-life balance, something you may have been missing while managing the hectic pace of a restaurant. Unlike other food franchise opportunities, you set your own hours and enjoy an unmatched lifestyle in the restaurant industry.
This is an opportunity with potential for growth. Joining our team as a Franchise Partner provides you with oversight, support, training, and technology to make your business brokerage franchise a success. As a franchise owner, you benefit from top-flight experience crafted over decades in selling restaurants along with the ongoing expertise of our management team.
Ready to learn more? Request information to find out more about owning a We Sell Restaurants franchise. We'll discuss qualifications, financing, training, and more. We're always looking for smart, dedicated entrepreneurs to join the We Sell Restaurants franchise family.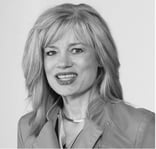 Robin Gagnon, Certified Restaurant Broker®, MBA, CBI, CFE is the co-founder of We Sell Restaurants and industry expert in restaurant sales and valuation. Named by Nation's Restaurant News as one of the "Most Influential Suppliers and Vendors" to the restaurant industry, her articles and expertise appear nationwide in QSR Magazine, Franchising World, Forbes, Yahoo Finance, and BizBuySell. She is the co-author of Appetite for Acquisition, an award-winning book on buying restaurants.