Career changes can be challenging. Perhaps you don't know what jobs you are qualified for, what will be satisfying, or what will provide room for career growth. But if you know it's time for a change, or you're feeling burnt out, it's worth further review. If you are the general manager of a restaurant and looking to get out of the day-to-day grind of the restaurant industry, there are many alternative jobs for restaurant general managers allowing you to utilize your skillset in a new career.
Attractive Skill Set
After a career working in customer service, you likely possess highly regarded skills that are in high demand. First and foremost, being in the service industry dealing with people and food, you are well-equipped with people skills. The insightfulness it takes to diplomatically discuss issues with patrons and staff is a sought-after soft skill. Knowing how to be authoritative while simultaneously being patient, respectful, and polite comes with the territory.
As a general manager, you had to motivate a team. In the restaurant industry, every member of the team plays an integral part in the company's success. The instinct to understand how to inspire or read different personalities then help those differing personalities work together and interact successfully while making everyone feel valued, is an invaluable skill.
As the boss in a restaurant environment, flexibility is key. You have to punt at any given time when, for example, shifts run long or an employee does not show up for a shift, it's up to you to delegate or roll up your sleeves and pitch in. Future employers will recognize the benefits of this skill.
Perhaps no one is better equipped in crisis management than the general manager of a restaurant. Working in hospitality teaches you quick thinking and prompt problem-solving, often in a creative way. Keeping a cool head in a crisis and leading a team through that issue means you are ready for whatever comes your way.
Being conscious of taking a deep breath and focusing means you are a great multi-tasker. A background in hospitality means you have developed the ability to be attentive to what seems like 10 things going on all at once. There are those days when you need to prioritize and stay calm.
Keeping these skills in mind, here are seven careers to consider as alternative jobs for restaurant general managers.
Event planner –

Having been in the hospitality industry, you know how much attention to detail matters when putting on an event for customers. As an event planner, you would specialize in coordinating events, including details ranging from catering to decorating for office parties, weddings, meetings, trade shows, and festivals. Your job is to provide the best event possible while working within a clients' budget.
Team leader

– These are professionals who manage and motivate a team. You would create and implement training programs and create situational protocols.
Hospitality manager –

Been there, done that. With a background in customer service, you would work in hotels, inns, or other lodgings. Your responsibilities would include hiring and managing staff, creating budgets, problem-solving, and marketing. You would oversee day-to-day operations, on-site.
Human resources manager –

This would give you a chance to get out of the hospitality industry and work at a corporate level, utilizing management and communication skills. Your responsibilities would include managing employment processes, overseeing teams, recruiting new hires, and ensuring compliance with company procedures.
Project manager –

As a project manager, you would plan, coordinate, and oversee projects. Your job would be to create budgets, devise plans to meet company goals within that budget, manage company resources and oversee the teams responsible for the projects.
Operations manager –

This is an executive position that oversees the planning and implementation of day-to-day operations of a company.
Business Development/Entrepreneur –

This is a unique career path allowing you to be your own boss, take the restaurant skills you have, and help others achieve their dreams of business ownership as a franchise restaurant broker with We Sell Restaurants.
A Career with We Sell Restaurants
If you are looking for a fresh start, there are available careers with a restaurant background that you can consider. For a change of pace, we have an opportunity that allows you to name your own hours, work remotely with no employees to manage, and the chance to earn nearly $20,000 per transaction as a restaurant broker.
Becoming a franchise partner with We Sell Restaurants provides you with oversight, support, training, and technology to make your business brokerage franchise a success.
We have successfully listed and sold more restaurants than any other firm in the nation for nearly two decades. We Sell Restaurants franchise is a low-cost franchise investment that provides flexibility, a quick ramp-up, and a proven concept.
With a background as a restaurant general manager, your knowledge of the industry, coupled with drive and enthusiasm, means becoming a restaurant broker franchise owner could be the start of a rewarding next step for you. Request info to get started on your new career.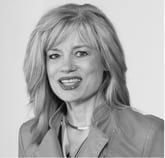 Robin Gagnon, Certified Restaurant Broker®, MBA, CBI, CFE is the co-founder of We Sell Restaurants and industry expert in restaurant sales and valuation. Named by Nation's Restaurant News as one of the "Most Influential Suppliers and Vendors" to the restaurant industry, her articles and expertise appear nationwide in QSR Magazine, Franchising World, Forbes, Yahoo Finance, and BizBuySell. She is the co-author of Appetite for Acquisition, an award-winning book on buying restaurants.