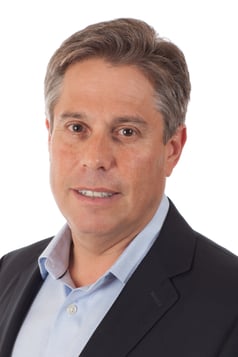 We Sell Restaurants, a unique restaurant brokerage franchise dedicated to selling more restaurants than anyone else, announces their latest success in the Broward County market. The new 2017 year is off to a great start and the Restaurant Brokers of Broward County have set the future bar high with five SOLD restaurants.
"We continue to move forward and increase the number of restaurants sold. Growth is always a positive no matter what time of year it is," says Franchise Partner, Ken Eisenband. He acted as the buyer and seller agent in three transactions including Boca Raton's Fresh Bites Café. This café has been serving the community since 2011 and was owned by the seller since 2013. The growth of the fresh menu attracted new clients as well as a satisfied new owner Selen Balca. The Seller has great things to say indicating Ken was "Professional and hard-working" providing "diligent service."
For the sale of Sunshine Bagel and Bistro located in Pompano Beach, Florida, Ken Eisenband acted as agent for both the buyer and seller. This restaurant was sold in less than 100 days. The buyer Levent Topcuoglu is taking over from seller Alessandro Bove. Both are ready to start their new careers.
Located in Pampano Beach, Topher's Table was only on the market for 42 days before Certified Restaurant Broker Ken Esienband was able to help seller Chris Frank with a sale. The buyer Jason Jiang plans a change of concept at this location.
Broward County Franchise Agent and Certified Restaurant Broker Ken Allain sold two different Pizza Rustica locations in the month of January. This two stores were sold to separate buyers. Pizza Rustica in Fort Lauderdale Florida, an award winning gourmet pizza franchise was sold to Olga Cherkasova. The Hollywood Florida location was sold to August Bifani.
Eric Gagnon, President of the We Sell Restaurants brand said of Ken's success. "We are very excited to see so many units changing hands in Broward County under the leadership of our franchisee in that market. We believe 2017 overall will be a very strong year for the sale of restaurants as more small business owners show optimism about the economy and the stock market is at record highs."
We Sell Restaurants is the nation's largest restaurant brokerage firm. The company began franchising in 2012 in response to strong industry demand. The firm applies a branded systemic process and proprietary web platform to a previously highly fractured industry of sole practitioners. We Sell Restaurants continues to increase the number of SOLD restaurants in keeping with their vision to sell more restaurants than anyone else.
More information about the brandingselling more restaurants than anyone else can be found online at this link.