BizBuySell, the Internet's largest business for sale marketplace recently reported that transaction and listing counts are at their highest level since they began tracking in 2007. It's a stunning revelation for BizBuySell to state that, "small business transactions have finally reached the highest level in nearly a decade. The restaurant brokers would agree with contracts, buyers and listings off the charts in terms of transaction activity. Here's just a sample of four of our latest listings released in the past two weeks.
The newest inventory in our database in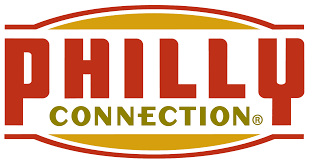 cludes a Philly Connection franchise outside the Metro Atlanta Market. The Philly Connection brand has nearly 200 units nationwide. Buyers often want to understand the motivation for selling. In the case, the seller has been offered a new job out of town. He's priced the business to sell at just $59,995 and we had nearly 40 confidentiality agreements signed on it in one day. The activity is strong and we hope to see this in contract shortly. This franchise restaurant for sale that will gross over $325,000 this year. It is fully equipped and literally a turn-key operation. The entire space is under 1000 square feet and seats about 30 people with a monthly rent of just $1675 a month.
From one extreme to the other; the second of our latest Georgia restaurant for sale offerings is a bar and grill for sale in the Atlanta metro. This one is priced at $295,000. The seller and online guests say this one is the neighborhood bar where everyone knows your name. Great bar food and ice cold drinks are part of the culture of this laid-back space with pool tables, live music, trivia & karaoke. It's rare according to restaurant broker Robin Gagnon for listings like this to stay on the market long, "A bar and grill is the epitome of the American Dream" she says. "When the weather cools off and people gather to watch the games, this is exactly the kind of place they flock to." Strong earnings above six figures drives the pricing on this one and it qualifies for lending.
The firm's newest restaurant broker, Cyndi Weinbaum just listed a fully equipped bar for sale in Lilburn offered at rock bottom pricing! This listing h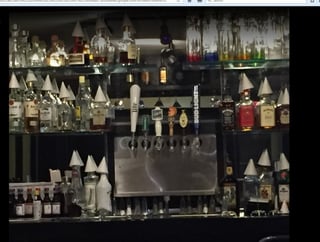 as already had 67 signed confidentiality agreements and it's only been on the market for 14 days. That kind of activity will definitely drive a sale soon for business with a fully built out kitchen, stunning bar, great seating, outdoor patio and plenty of parking that's located on a major road with easy access. This one is offered at just $49,000 as an asset sale even though it's open and operating. The equipment list alone on this one is worth the price to be up and running in your new spot in a short amount of time.
While BizBuySell's Insight Report says the average business was on the market an average of 171 days in its latest report, the restaurant brokers are seeing tighter timelines between listing and contract date. Of course, getting to the closing table is still dependent on the landlord and in some cases, the franchise or lender as well.
The national report shows transactions were up 15% over the same time period last year and with new quality listings like the ones we just signed, we expect to exceed that trend in the fourth quarter. With the velocity of transactions, it is doubtful any of these Georgia restaurants for sale will remain available beyond a relatively short window.
For a look at all our Georgia Restaurants for sale, visit us online or click the link below.