The restaurant brokers are big fans of the Franchise TImes Development Deal Tracker which annouces the brands growing and expanding with multi-unit contracts. This is our last recap for 2015 year which has been the year of the experienced operator. Lots of units are being launched by operators with other brand experience. In particular, fast-casual pizza brands and burgers have been all the rage for 2015. For 2016, we'll have to get out our crystal ball and start reporting after a month or two of activity.
The year ended with a bank for Rita's Italian Ice. Their fourth quarter activity includes
four new deals for Washington, Idaho, Hawaii and California. The four deals are said to be worth more than a total of 100 new stores by 2030 and will create more tha 1,500 jobs.
Mark Velicer of Velicer Ice Corp Inc. will be the first to bring Rita's Italian Ice to the Evergreen state (Washington). His aggressive plan entails more than 40 stores within 15 years, targeting areas such as Issaquah, Sammamish and Redmond.
Franchisee David Chamberlain's agreement calls for 12 units in the next 10 years, with the first store opening in March of 2016 at the Sandcreek Commons shopping area in Idaho Falls.
Residents of Hawaii will get their first taste of
Rita's Italian Ice
after
Dean Park
of
Hawaiian Island Treats, LLC,
begins his development schedule for 20 stores projected to open on the
Hawaiian
i
slands by 2025. Park, a local entrepreneur and pilot for Hawaiian Airlines, has targeted both brick-and-mortar and mobile locations on each of Hawaii's islands.
And last but not least, Humza Chowdhry and Annie Navqi of Amiracle Ice Company, LLC, opened its first stadium location this month in San Jose at the SAP Center and will open a second unit in February 2016. The two locations are part of two larger agreements - one as multi-unit franchisees for the entire city of San Jose and one as area developers for Ventura County - which call for more than 26 locations combined.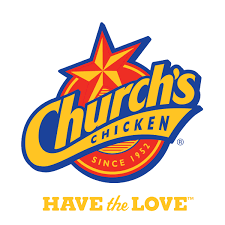 A chicken by any other name....Church's Chicken, based in the Restaurant Broker's hometown of Atlanta, is using the name Texas Chicken, when they launch in foreign markets such as the Middle East and Asia. They have opened the first of 70 restaurants in Thailand with partner, PTT Public Company Limited, Thailand's National Energy Company. The flagship location is located in Central Plaza Westgate in Nonthaburi, a central province of Thailand. The deal is the largest international expansion in Texas Chicken history. All locations are expected to be operational by 2023. In addition to serving its signature fried chicken and honey-butter biscuits, Texas Chicken will round out the menu with rice and spicier options catering to the local tastes. The international strategy of the company is to find partners with the ability to deliver country-wide development, quickly.
Pieology Pizzeria
has opened its first Missouri location in St. Charles, one of six locations scheduled to open throughout the Midwest by Pieology franchise partner, Midwest Pie, LLC. Jeremy Bonk is the director of operations for Midwest Pie. Pieology St. Charles features an industrial-chic environment where inspirational quotes decorate the walls, menus and employee uniforms.
The Halal Guys, the American Halal food concept, signed a six unit franchise deal for Boston. In the last two years, The Halal Guys has opened two company-owned restaurants in Manhattan, and signed agreements for 200 franchised units now in development.

2015 may well be known as the year of the Burger and BurgerFi continued its march across teh board by opening the first of 40 units in Mexico City, as part of a deal with EFIT SA DE CV. The 40 BurgerFi locations planned for Mexico City and the surrounding areas over the next five years are expected to create 1,000 new jobs in the market. EFIT SA DE CV is comprised of three partners, Luis Antonio Ortiz Dominguez, Alan Jaber and Abraham Cohen, who have vast experience in operating, constructing and designing successful U.S.-based franchise chains. The Mexican restaurant, the first international location for the fast-casual burger chain, will feature chairs made entirely from recycled Coca-Cola bottles, tables from compressed recycled wood and ceiling fans that conserve electricity
Penn Station East Coast Subs
has signed a three-unit agreement with
Tony Zagone
for the near north suburbs of
Chicago
. Zagone is currently general manager of Red Robin in Skokie, and was previously general manager for Pizzeria Uno and Pizzeria Due in Chicago. He will open three to five Penn Station restaurants over the next few years.
Zagone is targeting the North Shore for his first location. Penn Station currently has locations in Skokie, Lombard, Bolingbrook, Grayslake and Gurnee.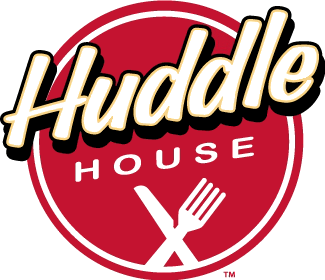 Everything old is new again as Fifty-one-year-old
Huddle House
changes up its expansion plans by going into markets underserved by family-dining restaurants. The company just opened an 85-seat restaurant that just opened in San Juan,
Texas
, whose food scene mainly consists of fast-food restaurants. Huddle House, a 24-hour, Southern-inspired, family-restaurant franchise, is known as gathering places in their communities. With more than 400 restaurants open or under development, Huddle House is expanding beyond its original core market in the Southeast, and into markets in the Midwest and Northeast. The San Juan restaurant is located in a former Long John Silver's, directly off the interstate and across from a Walmart.
Denver-based Smashburger has signed three separate agreements:
Alaska SB, LLC, has agreed to open Smashburger's first restaurants in Anchorage and The Valley. The new group, which consists of Sandi and Mark Larson and their operating partner Gretchen Kenny, will build three Smashburger restaurants over the next three years. TK Loesch has signed on for seven Smashburger restaurants in the San Jose/Monterey Bay, California, area. Loesch currently owns and operates other QSR brands in the Monterey Bay area.
Big D Dining, LLC. Is introducing Smashburger to Colin County, Texas, with five new restaurant locations slated to open in the next five years. The group consists of Chad, Morgan, Terry and Nancy Gassaway and Operator Michael Odell.