If you've ever had heated seats in your car, you know the enjoyment you can have on a cold wintry day when you get in, push a button and feel the seat become toasty. Well, stepping up from a range or counter top oven to a convection oven has that same effect! That toasty circulating heated air changes the thermal characteristics of the cooking process allowing for more products to be cooked at one time.
A full sized standard convection oven has typical interior dimensions of 29″ x 28″ x 20″ coming with 5 oven racks. A half sized convection oven has a typical interior cavity of 15″ x 21″ x 20″ and also comes standard with 5 oven racks.
If you are producing less then 100 meals per day, a half sized unit should be considered. If you are preparing up to 400 meals per day, you should consider a full size oven. If you are preparing up to 750 meals per day, consider two full size ovens. If you're producing up to 1000 meals per day, consider three full size ovens. For all you heavy hitters producing 1,000 plus meals, you should consider a roll-in rack convection oven.
Another way to determine your needs is the sizing of the product. A standard convection oven holds five full size sheet pans. When you calculate the area of your daily needs, you can determine the amount of racks you need. Be careful when cooking, as some items could be destroyed in a convection oven. Some desserts are fragile like souffles and some merengue's.
If you have items that require moisture, you could dedicate one rack with a pan of water. If you require controlled moisture, think about stepping up to a Combi oven which could be a better choice.
If your calculations indicate the need for more pan capacity, some manufacturers offer additional oven racks as an option. This might save you the cost of an additional oven. Full size ovens will hold up to 11 full size sheet pans and half size ovens up to 9 half size sheet pans.
If your preparation schedules require a product to be held prior to serving, you may want to consider a cook and hold feature offered by some manufacturers. If considering a cook and hold feature, be sure that you are well briefed on the health and safety requirements for holding food.
If your oven will be in close proximity to a fryer, char broiler, or other piece of equipment producing grease laden vapors, you should specify stainless steel sides and top for easier cleaning. While on the subject of cleaning, FSIL recommends using quick disconnects on all gas ovens and utilizing casters wherever appropriate to facilitate the cleaning of oven backs, the wall behind the oven, and the floor.
If the products you are preparing do not create grease laden vapors and if you are specifying an electric oven, check local codes for hood and fire system requirements. This situation is most applicable where you can show that your oven will be strictly used for cook and hold preparations. If your oven has the potential for temperature setting higher than those used in cook and hold ovens, you might find that the code interpretation is that you could use the oven for preparing products that create grease laden vapors and therefore be required to protect the oven with an approved hood and fire protection system.
Convection ovens can be as simple or as complicated as yo wish. Be sure that your installation procedures match the options and features that you have specified. These ovens also tend to be large, awkward, and heavy. Be sure you have a suitable support system. We recommend using the legs provided by the manufacturer if you are using an upright model or using a reinforced stand with casters for countertop models.
If a hood is required, be sure you have the space to install it. Be sure that you have an adequate supply of water and a drain. Remember, if you choose a gas model, electric will still be required.
Because of its size and weight, think about how you will get your new convection oven into your building and to its final location. Are the doors wide and /or high enough? Are there any steps to go up? Down? Equally important, have you made arrangements for the hookup of your convection oven? Are the locations immediately adjacent to a power source?
As with all pieces of equipment, thoroughly check for damages or shortages when delivered. Be sure any damage is noted on the freight bill before you sign it. Common practice dictates that the consignee file any claims for damage or shortage.
Take the time to read the manual that comes with your convection oven and to complete and return the warranty cards to the manufacturer. You may save yourself some time and aggravation later by completing these very simple steps.
It is recommended to request a start up demo by the manufacturer's representative. Have questions prepared for the demo and have any potential operators or maintenance personnel present.
Be sure to wash the inside daily with a mild soap and rise well. Keep slides clean and free of build up. If you moisturize products, be sure to clean the interior with a commercial deliver every so often to maintain the best possible heat transfer, thus maximizing your energy dollars.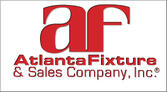 This article was authored by Richard Gorowitz, Sales Manager at
Atlanta Fixture and Sales Company
.
Atlanta Fixture has been servicing Atlanta and the Southeastern United States for over 70 years. They are industry leaders in the distribution of foodservice supply products.