Franchise restaurant brands depend on a steady and consistent expansion of the chain in order to remain successful. That's why net restaurant growth is increasingly the focus for development teams. Brands no longer rely on simply selling new units to support development and increase growth. Instead, franchise development teams should gauge success based on the the net growth of the brand. That is measured as follows:
New Openings - Closures = NRG (Net Restaurant Growth)
Net restaurant growth is the key metric because it encourages brands to focus on both retaining units in addition to selling new ones. A development team spinning up new units and signing new franchisees can lose sight of existing stores at risk of closing. As a result, brands risk missing their targets because they unknowingly neglect struggling units that eventually close.
At a glance, net restaurant growth is important for franchise restaurant success in 5 key ways:
Brand Awareness:
Opening new franchise restaurant units helps to increase brand awareness and recognition. This, in turn, can drive consumer demand and increase sales across the entire franchise network. Regional identity and the strength of other units are impacted by closures including the amount of ad spend available in the market and brand presence. The adage that you are only as strong as your weakest link is key to this finding. When restaurants close, all of these benefits are erased and the consumer is reminded that this store failed, creating a black eye for the brand.
Increased Revenue:
The more franchise restaurant locations that are open and operating, the more revenue is realized by the brand. The franchise earns royalties, their primary revenue stream, based on total sales. More open units means more sales and thus, more royalty income. In fact, a business case could be made that mature units are more likely to produce stronger sales streams than new ones, thus, closures of existing stores impact short and long term revenue. New units sold have several months between the franchise sale and launch of the store when royalty revenue would be realized. Meanwhile, existing stores are producing revenue for the brand today.
Increased Market Share:
Net restaurant growth can help franchise brands to increase their market share and reduce market occupation by competitors. Because of the impact that closures have on the surrounding community, at-risk franchise location pose a larger threat to brand development. For instance, competitors can seize on a closed location to obtain your unique position in the community and reopen New Franchise Restaurant Sally's Subs where Debbi's Deli Franchise Restaurant once stood. Immediately, your competitor gains the advantage from customers who are already visiting that location. Not only does your brand lose a franchise and its customers, you surrender that market area to rivaling brands.
Improved System Efficiency:
With more franchise locations, franchise restaurant brands can spread their costs and resources across a larger network, improving overall system efficiency and profitability. We have seen this play out countless times since the pandemic, in particular for the QSR model as we wrote about in this article on five restaurant industry trends in 2022.
Attractive to Investors:
Franchise brands with strong net restaurant growth are often more attractive to potential investors, as they demonstrate a proven ability to expand and succeed in new markets. Even franchisees interested in your restaurant brand are closely scrutinizing the FDD to see closures that appear in the required tables.

Overall, when your brand establishes a formalized resale program, the net restaurant growth can be a strong selling tool for both new and resale candidates. Those acquiring a franchise resale are less willing to assume risk than the new franchise unit candidate. Demonstrated brand growth can mitigate risk by showing brand strength, thus giving candidates greater confidence to invest. Moreover, the net restaurant growth speaks to your brand's support of franchisees. Instead of letting at-risk locations close, positive net restaurant growth proves that your brand offers a way out for franchisees that need help.



How do franchise development teams overcome the issue of negative net restaurant growth and closures?
Make sure operations and development are aligned on disengaged or underperforming franchisees. Work with a trusted transfer resource like We Sell Restaurants to trade out those units with motivated buyers who want to grow their business. This can result in positive unit growth as development can then upsell the buyers into development agreements that grow the brand's reach. Establishing a structured program to handle resale situations therefore supports net growth in three main ways:
Franchise development team remains focused on selling new units
Fewer at-risk units experience closures
Resale candidates can convert to multi-unit owners who buy new units

As a result, restaurant brands can develop an overall stronger system with a combined focus on both new units and existing stores.


Franchise development teams that wish to embrace a focus on net restaurant growth as opposed to simply opening new units work with brands like We Sell Restaurants to develop an overall brand strategy as a partnership. Due to factors like an aging population, Franchise Restaurant Resales are predicted to increase over the next decade. They present a strong opportunity for brands to grow in meaningful ways. Ultimately, a focus on net restaurant growth is vital to the long-term viability of a brand. To learn more about increasing net restaurant growth in your brand, contact We Sell Restaurants.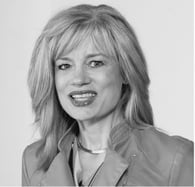 Robin Gagnon, Certified Restaurant Broker®, MBA, CBI, CFE is the co-founder of We Sell Restaurants and industry expert in restaurant sales and valuation. Named by Nation's Restaurant News as one of the "Most Influential Suppliers and Vendors" to the restaurant industry, her articles and expertise appear nationwide in QSR Magazine, Franchising World, Forbes, Yahoo Finance, and BizBuySell. She is the co-author of Appetite for Acquisition, an award-winning book on buying restaurants.