If you are considering an investment in a restaurant franchise and want to know what to expect in 2022, the comeback from the 2020 shutdowns has been remarkable, and the industry is bouncing back. The COVID-19 pandemic took a toll on the industry with 10 percent restaurant closures, but QSR franchise models have proven resilient and are thriving in 2022. Your best bet, investment-wise, is being part of the restaurant franchise industry.
Based on forecast data from Chicago-based market research firm Datassential, consumers will spend $771 billion in restaurants in 2022. This represents an increase from the $608 billion consumers spent in 2020 and the $701.4 billion they spent in 2021. By 2023, consumers' expenditures on prepared food and nonalcoholic beverages will total $817 billion.
As the foodservice industry rebounds, new data from Deloitte research shows there are three key ingredients patrons want to see when purchasing food from restaurants, convenience, digital ordering, and food safety due to COVID-19 concerns.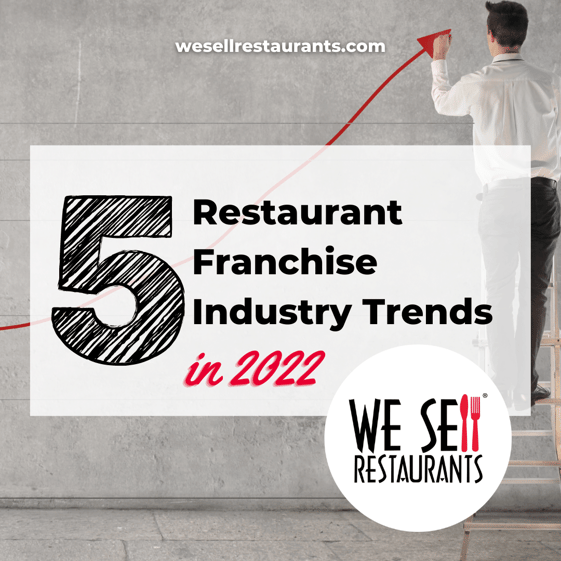 Restaurant Industry Trends -Automation

The adaptations of the pandemic will remain in place and are even expected to be taken up a notch. For example, according to the Future of Restaurants Report, thanks to the introduction of automation and bots put in place as a solution to the labor shortage, patrons are actually more comfortable placing their orders online or through a kiosk. In fact, 60 percent prefer contactless ordering instead of ordering through a staff member or server. The same is true at casual dining establishments, with 45 percent of consumers preferring to take care of ordering themselves. Restaurants equipped with drive-thru, their own online ordering app, delivery, curbside, and outdoor dining will continue to flourish as COVID variant numbers fluctuate and consumers have adapted to the convenience of contactless ordering.

Some major cities are already testing or using robots for delivery, such as Los Angeles, Denver, and Madison, Wisconsin. By the end of 2022, dozens of additional cities in the United States will likely see their first delivery robots. The first of its kind was actually seen prior to the pandemic on the campus of George Mason University through a partnership between Sodexo and Starship Technologies.

Not only is front-of-house gone digital, so too, back-of-house processes are being improved with kitchen automation. This creates a more efficient operation with lower overhead and the solution to labor woes.



Restaurant Industry Trends — Labor

Technology seems to be part of the solution to the labor shortage issues. But those jobs needed in the foodservice industry are still challenging to fill. Staffing will remain problematic throughout 2022. Hiring is competitive, with higher wages, benefits, and other incentives in place to get qualified workers. If you are looking into purchasing a restaurant this year, labor is manageable as long as you understand how to handle it. Experts agree that candidates are job shopping, not job hunting. Hiring managers need to respond to candidates in under three hours of applications being submitted because competition for employees is so intense. Once workers are hired, flexibility in scheduling is vital for worker retention.




Restaurant Industry Trends — Menus

Due to labor issues and supply chain issues, menus will be streamlined. Tighter menus with fewer selections and higher prices will offset the rising cost of labor and the inflationary rate of food costs. Many restaurants are currently doing away with the typical 8 to 10 items per category and replacing it with 10 items total.

Those menus will be focused on more healthy and plant-based offerings, responding to the growing consumer demand for healthy eating — as the pandemic put the spotlight on improved health and well-being. Patrons have also been seeking variety and new types of food choices, from global cuisines to unusual ingredients.

Newer orders are more likely to be individually packaged — box lunches, for example, instead of large trays of shared food for large gatherings; a direct consequence of the need for food safety.

We will likely see the emergence of more food halls, taking advantage of many varieties of restaurants under one roof.



Restaurant industry Trends — Diversify Revenue Streams

Restaurants are strategizing to broaden revenue by branching out to other verticals, like retail. Half of restaurant owners added new products or services as a result of COVID-19, with nearly 75 percent of them vowing to maintain those changes, which include money-making ideas like subscription food, grocery, and retail, as well as meal and cocktail kits.




Restaurant Industry Trends — Franchise Model

Considered the best-positioned throughout the pandemic and beyond is the QSR franchise model. Why? There is power in numbers. During the challenging pivots of 2020 and creative innovations in 2021, the franchise model performed well because brands were able to make changes in a hurry and connect to other franchisees throughout their networks. They did not just survive the worst of it but thrived and remain in demand heading into 2022.




We Sell Restaurants

That's where we come in. Thanks to restaurant sales trends, restaurant investments are very attractive to entrepreneurs. We Sell Restaurants is the undisputed leader in restaurant sales in the U.S. with more listings and more transactions than any other brand.

You can be your own restaurant broker franchise owner, assisting those looking to buy or sell a restaurant. We are an established business brokerage brand with a proven operating system in place. Through our intensive training, we equip you well to begin this home-based franchise opportunity.

If you are ready to hear more, request info and take the next step in your career.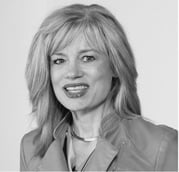 Robin Gagnon, Certified Restaurant Broker®, MBA, CBI, CFE is the co-founder of We Sell Restaurants and industry expert in restaurant sales and valuation. Named by Nation's Restaurant News as one of the "Most Influential Suppliers and Vendors" to the restaurant industry, her articles and expertise appear nationwide in QSR Magazine, Franchising World, Forbes, Yahoo Finance, and BizBuySell. She is the co-author of Appetite for Acquisition, an award-winning book on buying restaurants.