Selling a Restaurant is a team sport that requires multiple players. These include your attorney, your account, your restaurant broker and of course, the buyer and seller.
The overall process has many moving parts and goes beyond simply finding a buyer and reaching agreement on pricing. In addition to an accurate valuation, effective marketing, and negotiating the deal, there are also several legal considerations involved in the process. While We Sell Restaurants is a specialist at selling restaurants, we are not attorneys, and this is specifically, not legal advice. Instead, we offer up the general business matters you will want to discuss with your attorney and potentially, your accountant, prior to buying or selling a restaurant.
These licensed and experienced individuals can provide full support on the legal matters to assist you in a smooth process. Here are 3 Key Legal Considerations Before Selling Your Restaurant.
Business Structure and Ownership Transfer

Franchise Agreements

Due Diligence
Business Structure and Ownership Transfer
The structure of your business plays a pivotal role in both selling your restaurant and understanding any realized tax consequences from the sale. That's why both your accountant and attorney should be engaged on discussions about business structure.
The structure is determined when your business entity is established, and the form of business determines which income tax return form you must file. According to the irs.gov website, the most common forms of business are the sole proprietorship, partnership, corporation, and S corporation. A Limited Liability Company (LLC) is a business structure allowed by state statute. Legal and tax considerations enter into selecting a business structure. The Small Business Administration or SBA has a helpful guide to choosing your business structure available on their website.
A restaurant buyer will want to determine his or her structure before purchasing and form their legal entity. In most restaurant sales, the business is acquired through an asset purchase agreement for the sale of the assets. Buyers may also acquire not only the assets but the corporation of the seller through a stock purchase agreement. This is where the advice of your CPA and attorney are critical to explain the pros and cons of each approach.
The assets being transferred must be clear to the parties and can range from tangible items like kitchen equipment and furniture to intangible assets like the restaurant's brand name and customer goodwill.
Sellers should determine up front whether they are selling the name, concept, and recipes or whether the buyer is expected to bring their own concept and branding.
Franchise Agreements
If your restaurant is part of a franchise, there are additional legal considerations to keep in mind when selling. The franchise agreement, which is the contract between the franchisor and the franchisee, will play a significant role in the sale.
This agreement includes specific requirements and conditions for selling a franchise, which can include the franchisor's right of first refusal, approval of the buyer, and transfer fees. The buyer may also be required to complete the franchisor's training program or meet other qualifications, such as net worth and proof of funds requirements.
It's important to review the franchise agreement carefully and consult with a legal professional experienced in franchise law to understand these requirements and how they impact the sale of your franchise restaurant. Failure to comply with the terms of the franchise agreement could lead to legal complications and potentially jeopardize the sale.
Due Diligence
Due diligence is a comprehensive review of the restaurant. It can include looking at the books and records as well as a physical inspection of the business. The buyer wants to confirm their understanding of the earnings and evaluate the future potential for the business. In addition, they will want to be sure that the equipment is operating properly. This process often includes a meticulous review of financial records, such as profit and loss statements, tax returns, and more. A buyer seller meeting is often part of the due diligence process where the two parties discuss the operations, employees and ongoing operations. See this article for 10 Do's and Don'ts for Restaurants Sellers when it comes to buyer meetings.
In addition, the buyer will want to review all contracts (like leases and vendor agreements), licenses, permits, and employee records. They may also want to inspect the physical premises and equipment. It's crucial to have all these documents organized, up-to-date, and readily available when selling a restaurant. Providing accurate and complete information during due diligence is essential to maintaining trust and avoiding legal issues down the line.
The attorney and accountant are generally part of this process except for operations. The accountant may review all financial details while the attorney will confirm that the assets are free and clear of any liens or encumbrances, meaning someone else has a pre-existing right to the equipment because of money owed by the seller.
Discover more Tools and Templates to help you sell your restaurant on the market today.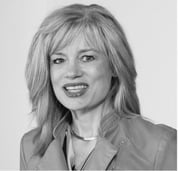 Robin Gagnon, Certified Restaurant Broker®, MBA, CBI, CFE, is the co-founder of We Sell Restaurants, a brand that has carved an unparalleled niche in the industry as the nation's leading and only business broker franchise focused on restaurants. Under Robin's leadership, We Sell Restaurants has grown to 45 states where it dominates the restaurant for sale marketplace, including franchise resales, delivering on the founder's vision to Sell More Restaurants Than Anyone Else. We Sell Restaurants was named one of the most influential suppliers and vendors in the country by Nation's Restaurant News and has earned a position on INC 5000's list of fastest growing privately held companies. Franchisees of We Sell Restaurants surveyed by Franchise Business Review placed it 25th in the nation in franchisee satisfaction.
Robin is the Chair of the Women's Franchise Committee of IFA and is a member of the IFA Board of Directors. She is also an MBA and Certified Franchise Executive (CFE) and has her CBI (Certified Business Intermediary) designation from the International Business Brokers Association. She co-authored Appetite for Acquisition, a small business book award winner in 2012 and contributes frequently to industry press appearing in Forbes, QSR, Modern Restaurant Management, Franchise Update, and others. Entrepreneur has named her to their list of the "Top Influential Women in Franchising."