Determining whether you want to tackle a franchise part-time to add to your nest egg or start a new career as an entrepreneur will help you determine the right path for your future.
There are more than 750,000 franchises in the United States, providing a vast array of products and services. Investing in a franchise business with brand recognition and a proven success rate helps make entrepreneurship a viable option for many fledgling business owners. Franchising runs the gamut from car rental locations to junk collectors to personal trainers. As you weed through the options, understanding the right business model to suit your personality and meet your goals is key to a successful future.


Pick the Right Business Model
A good place to get started is to learn the different franchise models. Industry experts often focus on the differences between a product and a service franchise, but there's more to the story. Grouping franchises by how they are managed will help you make an informed decision.

Employee Management Model. Many franchises, particularly in the retail and foodservice industries, require owners to manage a team of employees to keep the business running smoothly. These franchises often become focal points of the local community and make a positive impact on the people they serve.

The recent labor shortage required owners of this type of franchise to get creative to secure valuable talent, including offering signing bonuses and raising pay. Running a business with a slew of employees is a rewarding choice for people committed to mentoring and building relationships, but it can also ramp up stress and require a big-time commitment.

Semi-Absentee Model. The semi-absentee model allows owners to keep their day job while they diversify their investment portfolio. If you're looking for a part-time gig, or if you're a retiree considering business ownership, the franchise industry offers a wide array of options you can tackle as a semi-absentee owner. This type of franchise business model used to come attached with a high price tag and require a brick-and-mortar location, but today more affordable options are cropping up. To facilitate operations, semi-absentee business owners hire a manager to oversee the day-to-day operations of the business. Owners appreciate managing a single employee and focusing on scaling the business. Semi-absentee owners work at their franchise part-time and typically need to dedicate at least 10 to 15 hours per week to their venture for it to generate the desired profits.

The semi-absentee model, or executive model, is not the right business for a control freak. If you've ever been accused of micromanagement, relying on someone else to take the reins of your business requires a significant amount of trust. Keeping a new business afloat and staying on top of your day job takes flexibility. If your full-time role needs you to log a full day at a desk or endure copious amounts of business travel, semi-absentee ownership might prove difficult.

Owner-Operator Model. After spending years tethered to a desk in the corporate world, many seasoned workers are weary of business travel and managing a team of employees. If the idea of managing a team of employees fails to spark joy and you want to be the point person to ensure the business is a success, the owner-operator model is the right choice for you.
Owner-operator franchisees go this route because it offers flexibility and work-life balance. Often referred to as a job franchise, this business model requires the owner to do the heavy lifting to provide a service to customers and generate profits. Most owner-operator franchises do not require a storefront. Owners keep startup costs low by working from a home office or mobile van. They make their own schedules and have unlimited earnings potential.


We Sell Restaurants Offers New Approach to Hospitality
We Sell Restaurants is a low-cost, home-based example of an owner-operator business. If you love the hospitality industry but are ready for a new approach, shorter hours, and a better lifestyle, We Sell Restaurants offers a unique food franchise opportunity. The average owner-operator at We Sell Restaurants makes $180,000 per year, and their only expenses are a car, phone, and laptop.
We Sell Restaurants franchise owners are restaurant brokers who specialize in the sale or acquisition of a food service establishment. As a broker, they bring both sides together on restaurant sales, either working with existing owners to find a buyer or helping potential buyers find their dream location. A skilled restaurant broker is knowledgeable about the market and has a background in business or sales.


Learn More About Becoming a Restaurant Broker
To learn the FAQs of franchising and explore business ownership in the foodservice arena with We Sell Restaurants, contact us today.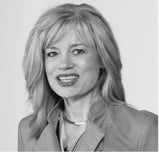 Robin Gagnon, Certified Restaurant Broker®, MBA, CBI, CFE is the co-founder of We Sell Restaurants and industry expert in restaurant sales and valuation. Named by Nation's Restaurant News as one of the "Most Influential Suppliers and Vendors" to the restaurant industry, her articles and expertise appear nationwide in QSR Magazine, Franchising World, Forbes, Yahoo Finance, and BizBuySell. She is the co-author of Appetite for Acquisition, an award-winning book on buying restaurants.