Do Liquor Licenses transfer?
Short answer – Yes AND No…
Long answer – Every state has their own requirements but the transfer of a liquor license to a restaurant buyer will be approved provided the application of a purchaser is approved by the State Licensing board. Also, the transfer will require the seller's authorization with a notarized signature on required forms.
When a restaurant with a liquor license is sold, there is usually a strict time frame that the license needs to be transferred into the new owner's name. Each state will vary but usually does not exceed 180 days from the day the new owner takes ownership. The liquor license requirements are also different from state to state so it's important for business owners to do their research and contact their state's licensing board to get exact requirements to avoid any delays and issues that would obstruct you from buying a restaurant or bar with a liquor license.
There are a few things to keep in mind when transferring a license. A background check must be done when applying for a liquor license. One of the most common issues that occur when transferring a license is a felony conviction. This will automatically disqualify an applicant and requires at least 15 years since conviction has passed in order to qualify. Another common mistake is an incomplete application and/or missing documents. Make sure to review your application fully before submitting it. If you choose to do it yourself, having another set of eyes review it or paying a professional such as an Attorney; CPA; etc… to ensure you didn't miss anything. This can save you time and money that is essential to your business.
What Types of Liquor Licenses are there?
When you buy a bar in Florida, There are usually two major types of liquor licenses and then there are sub-licenses in each type depending on what the business is and what the owner would like to serve and in what capacity. The two major licenses are:
PS – Package Sales License – typically for grocery stores, liquor stores, and convenience stores.
COP – Consumption on or off premise – generally for bars and restaurants
For example, if a business just wants to serve just beer and wine on the premises, then the 2COP license would suffice. If you are looking to have a full liquor bar, a 4COP license is what you would need. Other factors may also be required depending on the state before you can have the license you are looking for. A few of those requirements can be:
Bars & nightclubs that serve more than 49% of their gross sales in alcohol beverages will require a Quota license. Quota licenses' fees, depending on the state, can be based on county population which also determines how many Quota licenses can be issued for each county/district/area. These types of licenses are usually bound solely to the county/district/area that they were issued for.
In Florida, for example, restaurants and food service establishments that have 51% or more in food sales and non-alcoholic beverage may qualify for a special 4COP/SFS license. Depending on the state, these licenses may also require a minimum square footage of the establishment; restricted hours for the sale of alcohol; equipped to serve meals for a minimum amount of people; restricted for alcohol sales for consumption on premises only and cannot be moved from that specific location.
Looking for the Division of Alcohol Beverages and Tobacco in your state or the department that deals with Alcohol Beverages and Tobacco is where you can find the breakdown and requirements for all liquor licenses. Requirements and fees are regulated by state statutes so it's important when you are researching which one would suit your needs the best or are purchasing a business where you are transferring the license, make sure you get the answer the following questions:
The Type with Description and Fee of License
The Class of the license.
What is the State statute that regulates it?
What products are permitted?
What Type of sale can you do with the license?
What are the restrictions?
What other restrictions should you be aware of?
Is your business in the correct zone for a liquor license?
How long does it take to get a Liquor License?
The answer to this question really depends on the kind of license you need to have and the complexities of it. Applications are usually processed within 90 days per state statutes and getting an actual license can take up to 9 months. However, with the new staff shortages that the country is experiencing, many government agencies are short staffed and the time frames are varying from state to state. Making sure an accurate and completed application is submitted will definitely help in the timeframe of getting your license sooner rather than later.
Overall, getting a liquor license or one transferred is usually a simple process. Depending on the state, applications are available in person, by mail, or online. Being prepared and doing your research will put you on the path of buying a restaurant with a liquor license where there is so much potential in using it to raise your sales and expanding your customer base. Holding a liquor license comes with much responsibility and liability as well so making sure you and your staff are properly trained and educated on the laws and requirements for holding a liquor license are essential to keeping your license and maintaining a good standing record.
Read more: How to Buy a Bar and Get Your Georgia Liquor License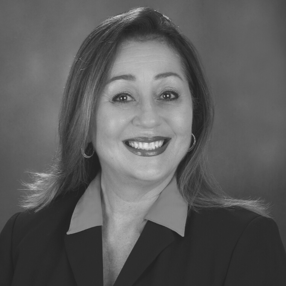 Mel Ferioli, Certified Restaurant Broker® is the franchisee for markets in Clermont and Orlando, Florida. She has lived in Central Florida for over 30 years, where she has maintained a careers in sales, marketing, and sales management. No stranger to the restaurant world, Mel spent time working in restaurants, including her father and grandfather's restaurant. Later in life, she and her husband owned and operated their own franchise drink business, Margarita Man, for 12 years, building the concept throughout central Florida before selling. Mel is a born leader with the entrepreneurial spirit critical to successful business transactions. She is one a select number nationwide with the distinction of Certified Restaurant Broker®.