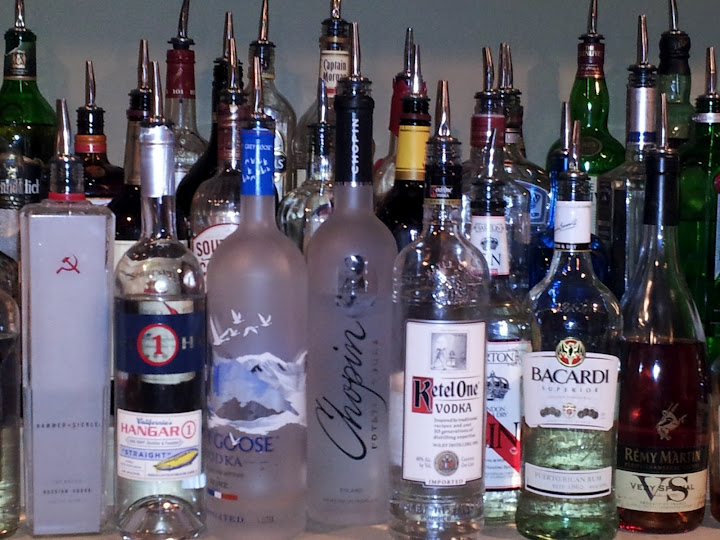 Are you about to buy a bar in Georgia that is open and operating? Don't forget that you will need to apply for a liquor license. It's a relatively straightforward process and the restaurant brokers are happy to share the basics. If you choose to go on your own, just make sure you're a stickler for detail and fill everything out correctly. Here's a BIG HINT. If you're buying a bar, get a COPY of the last liquor license application. Since it was obviously approved, copying the information is a big shortcut to getting the forms right.
If you want some help, there are attorneys that specialize in the process or firms known as liquor license facilitators. They charge big fees (low end $3500 to high end $10,000) to process the paperwork we describe below.
Another little-known fact. Almost everyone assumes that the state of Georgia controls the licensing process. In fact, the LOCAL municipality is the one that issues your liquor license and controls the process for you. That can mean that some items will differ if you are buying a bar in the City of Atlanta versus the City of Snellville or whether you need a liquor license for Fulton County or Cobb County. Once you have your "local" license issued, the state license is a rubber stamp. The city or county also charges the most for the liquor license ($8000 in Atlanta versus $3500 in rural areas) while the state charge is only $400 or so.
Some requirements are the same no matter where you buy a bar for sale in the state and others may vary from municipality to municipality. First, understand where the bar you are buying is located. Are you within the city limits? If not, what county are you in? That will drive part of the application process.
For ALL applicants, the State of Georgia has some standard requirements for applying for the liquor license. You have to be a resident of the city or county where you are applying for the liquor license if you are about to buy a bar. If you're moving from out of state when you buy your bar, you'll need a lease, a utility bill or a tax record to prove you're a resident. You also have to be at least 21 years old.
The other thing you must prove to get your liquor license if you buy a bar is that you are either a U.S. citizen or permanent resident. That means a passport or green card (or equivalent). That being said, what if you don't meet those criteria? Well, it's possible for the license to be held in you wife, partner or manager's name until such time as you reapply for a change of owner and then move it into your own.
You will also need to visit the local police station and get your fingerprints taken for a background check. The length of time to complete this varies by area and an increase in concealed weapons permits in some states have background checks running seriously behind. That has not been the case so far in Georgia (at least according to the restaurant brokers sources), so you should still have a pretty quick turnaround.
Visit the Georgia Department of Revenue website (www.dor.ga.gov) for some of the statewide application forms. These may include:
Certificate of Residence for Retail Liquor License or the ATT-14 form
State Beverage Alcohol Personnel Statement or the ATT-17
Retailers and a Consumption on Premises Liquor License or the ATT-59
You will also need to file the application for the alcohol permit. This is where the process may deviate from city to city. Visit your local City Hall to obtain the application package (which will also contain the state forms).
Some cities then require that you attend an NPU or neighborhood planning unit meeting. The city of Atlanta has this requirement. Prior to attending NPU, you may also need to attend the local neighborhood association meeting for a vote. While these meetings are basically "rubber stamps," it is a very good idea to show up in person (rather than sending an attorney), meet your neighbors and introduce yourself. Pay attention to the timing as some only meet once a month so getting on the agenda is important so you don't have to wait an additional 30 days.
The restaurant brokers also recommend you pay a hundred dollars or so and join the local neighborhood association. You're coming into a community - why wouldn't you start making friends and drumming up some business for yourself?
Once the NPU has a positive vote, you are issued a liquor license from the city and the state follows suit in close order. That's it. It may seem daunting to get a liquor license when you buy a bar but if you can follow these steps, you'll be serving drinks in no time.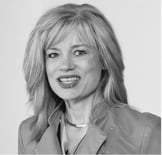 Robin Gagnon, Certified Restaurant Broker®, MBA, CBI, CFE is the co-founder of We Sell Restaurants and industry expert in restaurant sales and valuation. Named by Nation's Restaurant News as one of the "Most Influential Suppliers and Vendors" to the restaurant industry, her articles and expertise appear nationwide in QSR Magazine, Franchising World, Forbes, Yahoo Finance, and BizBuySell. She is the co-author of Appetite for Acquisition, an award-winning book on buying restaurants.