I recently had the privilege and benefit of attending my first IFA conference in Las Vegas this past week. First and foremost, my sincere congratulations and thanks to everyone at the IFA who were involved in putting together such a first-class event. The content, guest speakers, vendor-supplier representation, and the round tables were all incredible. Each presentation was headed by passionate and knowledgeable industry leaders in the Franchising arena.
I had some great one-on-one meetings and attended several round table discussions, where the topic dealt specifically with resells and succession planning. The two overwhelming themes that came up throughout were that many franchise organizations had not anticipated the natural evolution of franchisees who were ready to sell their business and they were not prepared, or equipped, to handle them.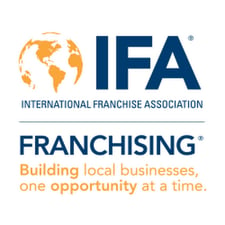 A seasoned franchise is accustomed to franchisees exiting, for a variety of reasons, and it has become the natural evolution of the business. Some Franchisees get into the business and realize, relatively quickly, it's not right for them. Others are wildly successful, build significant equity in their business, and reach a point in their lives when where they want to retire and secure that equity they have built by selling their franchise(s). Other franchisees experience life events that require them to find a new owner for their franchise. Then you have the owners who, for reasons unknown, are not realizing their full potential and decide to cut their losses.
Regardless of the reason, when a franchisee decides it's time to sell, It creates a secondary market for existing franchises. This event accounts for somewhere between 4-7%. Though the question remains; What is the best way to address them?
While this may sound a bit self-serving, Business Brokers were their number one "go to." Two main reasons for this approach repeatedly surfaced. The first, was not having the resources and manpower to handle resells. Second, was to keep the Franchisor's focus on finding new business versus recycling existing business. Addressing these two "needs" is where Business Brokers are essential.
In the Restaurant space, whether Fast Casual, QSR, Treat, Bar, or Full Service, We Sell Restaurants can provide the resources and client-reach to address these objectives. The resell buyer looks very different from the new franchisee. There may be more risk adverse; meaning they want to purchase a business with a history of revenue and cash flow. They may have different financial access; meaning the resources required to acquire a resell may be less stringent than that of a new build out.
Our marketing and client focus is targeted at resell buyers. By pointing your existing Franchisees toward Business Brokers, it keeps them separate from new Franchisee acquisition. Regarding resources, We Sell Restaurants is a Full-Service National Restaurant Brokerage that helps value and market the business, acquire and prequalify interested buyers, secure lending, negotiate lease terms, and work very closely with the Franchisor on approval and onboarding. This allows Franchisor to focus on their core business model.
If you are a Franchisor in the restaurant space looking for assistance in this complex arena, I am happy to help you navigate the somewhat complex waters of the restaurant industry.