Whether you've owned your restaurant business for 10 months or 10 years, it is important to know what you will do when it is time to sell the business. Do you plan to max out on your investment? Are you hoping to sell and retire? What is your plan if a sudden life change affects your ability to keep the business?
To help you secure a winning exit strategy from your restaurant business, We Sell Restaurants asked former restaurant owners what they wish they had known before they had sold their restaurant. The following 5 Things to Know Before Selling Your Restaurant are tips from our own Certified Restaurant Brokers who owned and sold their own restaurant businesses before becoming a restaurant broker. Here are their best pieces of advice for those planning how and when to sell their restaurant:
The Buyer Purchases More Than Just the Restaurant -
When a restaurant broker evaluates your restaurant business on the market today, the listing price will not include the current inventory. The listing price also does not reflect the lease deposit or, if applicable, the franchise transfer fee. These are opportunities for you, the seller, to recover more funds from the transaction. Based on your contract, you can be reimbursed for the inventory on hand, cash in the drawers and safe, any security deposits, rent proration, and any transfer fees applicable.
For franchise restaurants, the training and transfer fee does not need to be the seller's responsibility. This is one more place where you can keep more money in your pocket. If you are selling a franchise restaurant, make sure you ask your broker about negotiating for the buyer to pay to franchise transfer and training fees.
It May Take Longer to Sell -
A number of factors affect your restaurant's ability to sell fast. A proper valuation and listing price, the restaurant's current operations and profitability, and the location of the business all impact a buyer's interest. On average, a restaurant sells in 6 to 12 months. That said, the restaurant brokers have seen some businesses close the deal in just 30 days. On the other end of the spectrum, some restaurants may stay on the market for more than 12 months. Don't let these time frames discourage you, though. There are steps you can take to increase your restaurant's ability to sell well and sell fast. Hiring a strong restaurant broker and remaining committed to the process is critical to selling your restaurant in the shortest amount of time.
This tip leads us into another critical piece of advice—don't wait too long to sell.
Don't Wait Too Long -
Selling your restaurant when it is in good standing will help you walk out of the deal with more money. It is better to sell your restaurant when you want instead of when you have to. However, unforeseen life events can affect your ability to plan an exit strategy, which is why the next two tips from previous restaurant owners are important ones.
Know Your P&L Statement -
Keep those books clean! Your Profit & Loss Statement should be accurate, honest, and well-maintained. When you list your restaurant for sale, buyers will ask questions about the P&L, and you should be prepared to explain anything they ask about.
Pay More Attention to Food and Liquor Costs -
Part of keeping a good P&L statement is keeping a critical eye on the food costs (and liquor costs, if applicable) in your restaurant business. Focusing on these numbers can clue you into where you should make adjustments for a better bottom line.
Overall, the restaurant business is a business that naturally has a lot of churn. If you can see closure coming down the line, it is powerful to know up front that you have options to prepare a successful exit strategy. Consider these 5 Things to Know Before Selling Your Restaurant, provided by real-world restaurant owners who have sold their businesses. Take advantage of free tools and templates while you own the restaurant to better prepare it for the market in the future.
Read More: How to Sell Your Restaurant for a Million Dollars or More
If you are curious about what your restaurant is worth on the market today, contact a Certified Restaurant Broker Near You for a free, no obligation restaurant evaluation.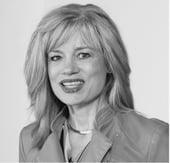 Robin Gagnon, Certified Restaurant Broker®, MBA, CBI, CFE is the co-founder of We Sell Restaurants and industry expert in restaurant sales and valuation. Named by Nation's Restaurant News as one of the "Most Influential Suppliers and Vendors" to the restaurant industry, her articles and expertise appear nationwide in QSR Magazine, Franchising World, Forbes, Yahoo Finance, and BizBuySell. She is the co-author of Appetite for Acquisition, an award-winning book on buying restaurants.